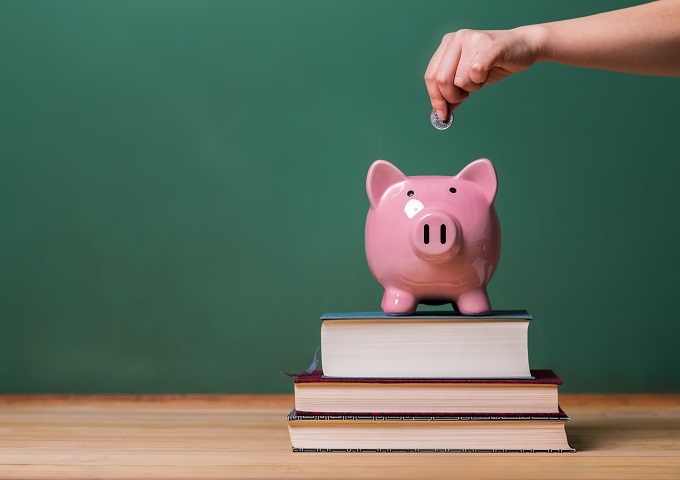 Schools on islands in remote Australia will receive an extra $120 payment per student to help fund the cost of school trips to Canberra.
Minister for Education and Training Simon Birmingham said the Turnbull Government would update support available through the Parliament and Civics Education Rebate (PACER) program, which helps subsidise travel costs for schools to visit important institutions such as Parliament House.
"A visit to Canberra can be a great way for students to gain a better understanding of the role our institutions play, how our government systems work and the important events that have helped shape Australia's history," Minister Birmingham said.
"A national assessment of civics knowledge among school students last year found how important it is for Australian students to have a stronger understanding of our history and how our democracy functions.
"Every student deserves the support to see and learn about the institutions that defined Australia.
"These national institutions are for all Australians, but it can be difficult and costly for every child to travel to Canberra for this invaluable experience. The additional $120 payment from the Turnbull Government will help cover the increasing cost of transportation for students from islands in remote areas to facilitate a memorable experience in the nation's capital.
"In my home state of South Australia, the local Liberal candidate for Mawson Andy Gilfillan has long been a strong advocate for extra PACER support for students from Kangaroo Island and I'm looking forward to seeing more students from KI when they visit Canberra to see some of our nation's key institutions up close.
PACER provides a financial subsidy or rebate for approximately 100,000 students in Years 4 to 12 each year who travel more than 150 kilometres to Canberra as part of a school civics and citizenship education excursion.
The rebate varies depending on the distance travelled, starting at $20 per student travelling and increasing up to $260 per student for those travelling more than 4000 kilometres.
Data from the Australian Bureau of Statistics and its Australian Statistical Geography Standard Remoteness Structure has been used to determine eligibility for the additional rebate and the Department of Education is giving further consideration to the rebate structure for other schools.
"The Turnbull Government is also boosting funding support by 85 per cent for regional students as part of our Gonski needs-based reforms – an increase from $3.9 billion in 2017 to $7.2 billion in 2027," Minister Birmingham said.
"On average over that period, per student funding for students in regional and remote areas will grow by five per cent per year meaning more support, more specialist teachers and intervention programs to boost student outcomes."
The remote island school payment is now available. For more information about the program, visit www.pacer.org.au.
Areas eligible for additional remote island school payment
Bathurst Island NT
Christmas Island WA
Cocos Island WA
Elcho Island NT
Kangaroo Island SA
Lord Howe Island NSW
Melville Island NT
Milikapiti NT
Milyakburra NT
Minjilang NT
Norfolk Island NSW
Palm Island QLD
Thursday Island QLD
Warruwi NT
Wellesley Islands QLD
Whitsundays QLD