News
Multisensory art exhibition at new $5.5m school arts precinct a first for Australian Senior Schools
Firbank Grammar School has unveiled its cutting edge new $5.5 arts precinct, which it says aims to promote young women's participation in the arts. Bright Nights – a multisensory art and light show extravaganza open to public is launching this month.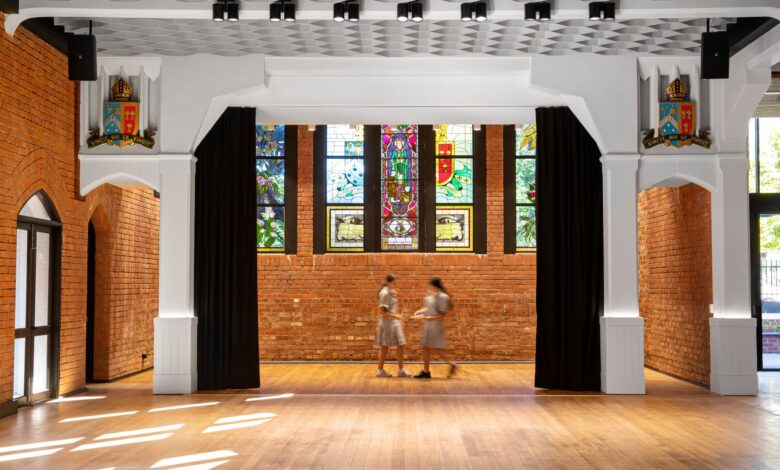 Principal Jenny Williams said the concept is central to 'Making Space for Culture', one of many ideas **outlined in the School's vision and extended strategic plan. "Creating specialist learning spaces equivalent to the best red-brick and Ivy League universities is essential. The transformation of older, traditional learning spaces and new expectations from educators and parents in the post-pandemic world have driven us to focus on all aspects of STEAM (Science, Mathematics, Engineering, Arts and Technology). It is required for well-rounded educational offerings with additional elements enhancing cultural life and well-being."
"The new precinct is a breath of fresh air and bright light in the arts community that has suffered greatly during the economic crisis of the pandemic and received no additional Government budget funding". Jenny said this situation threatened the viability of live music venues, small theatres, galleries and rehearsal spaces, and the affordability of studios, workshops and warehouses.
"But we want Melbourne and Firbank Grammar School to be known for its world-class cultural offerings – a city that dares to lead in curiosity and experimentation and invests in big ideas and new talent. The centre will specifically provide a basis for students to launch or explore arts careers and, backed by the school's business studies offerings, makes the pursuit of the arts a career a viable future for all to benefit from."
"Protecting and creating cultural infrastructure such as this historic building will take innovative partnerships and financing models developed by the School, advancing such spaces to a new level. We need to ensure that culture is recognised as an integral component of education. Firbank Grammar School values artists, musicians, writers, filmmakers, and designers, and we stand ready to ensure they can live and work here, now and into the future."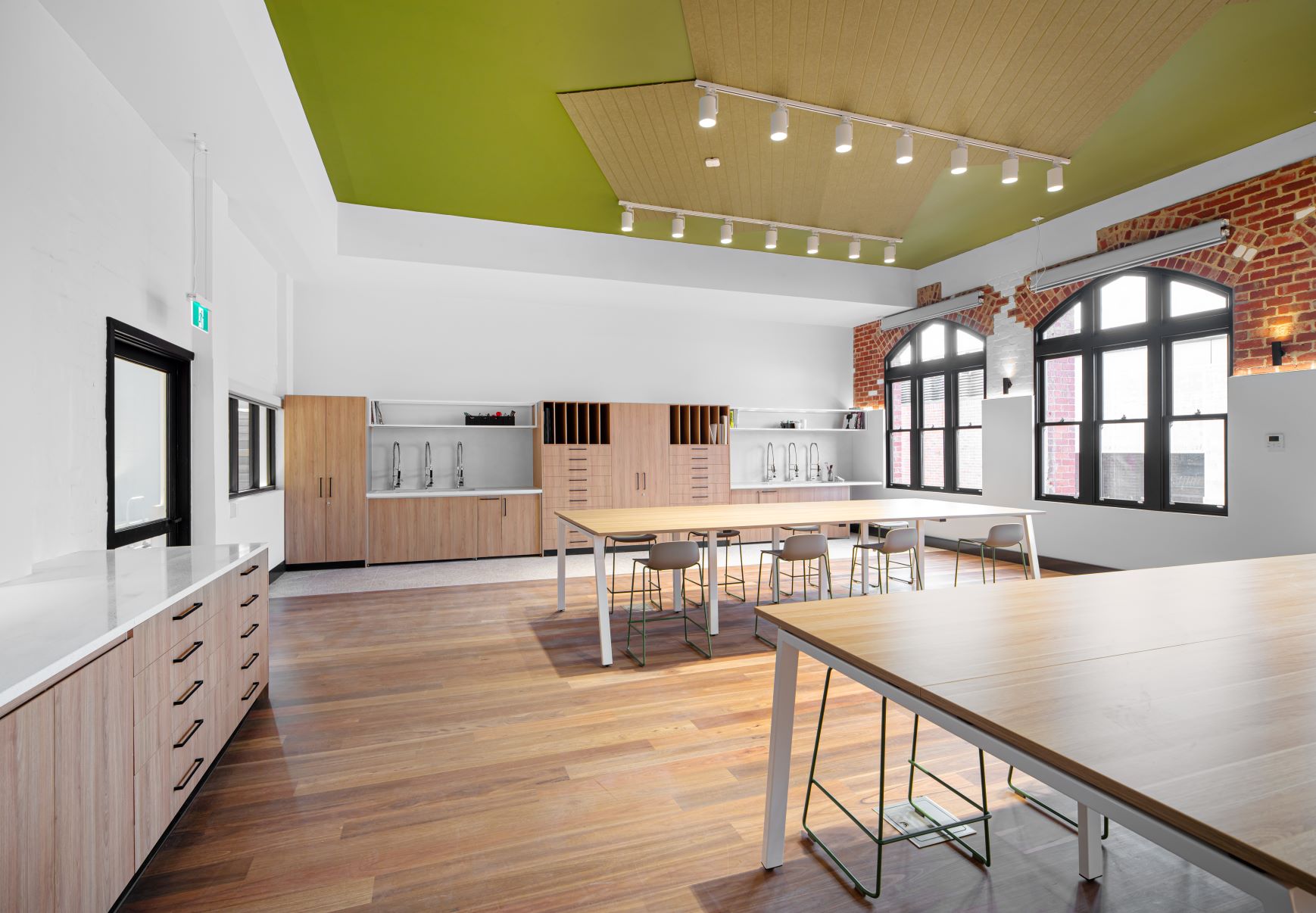 How the precinct came to be
Firbank Grammar School's original hall (1909), named after Melbourne architect Louis Williams who redesigned the hall in 1918 and 1922, has been transformed into a significant cultural and creative arts precinct under bold new plans to create a series of world-leading precincts dedicated to educational disciplines.
The Arts Precinct is dedicated to all forms of creativity, including performance, dance, digital and studio arts, with the latest technology installed. With state-of-the-art facilities and acoustically designed spaces, it is the newest addition to the precincts of the Brighton Campus. The campus already has specialist science, mathematics, sports (including water sports), music and VCE precincts. The following precinct plans include a specialist well-being precinct housing medical, sports medicine and psychology spaces for activities such as yoga. Other well-being services are next on the planning list.
The building fund donors, MPs, mayors, councillors, art aficionados, education experts and other VIPs will be opening the three-level, 1555 m2 building on the 27 May 2022 red-carpet event from 6.30 p.m. The community is invited to join the celebrations at 7.30 p.m. for the opening and exhibition that will feature curated artists' works from significant Victorian female artists – past and present – student work and specialist pieces loaned to the School for the event from private collections. These works include those of Moya Dyring, Lynn Miller, Seven Sisters, and other Archibald nominees and valuable modern art from the collections of prominent Firbank Grammar School community members. This exhibition will be a first for an Australian Senior School.
Project Manager Samantha Beveridge says that the project was a historical journey. She said, 'we found original fonts, [thought to have been used when the building was a boarding house], hidden behind dado walls. We also found evidence of a previous fire as spaces were reconfigured."  She said that many unique features had been enhanced, such as the original Juliette balcony, which now looks out over new stained-glass windows, designed by Year 11 student Veronika Cena-Bandosz, which provides a beautiful blend of new and old.
Andrew Headberry, General Manager, Interiors – Harris HMC, said that artistic beauty and innovation were at the core of interior design. He noted that Harris HMC was proud to have constructed a beautiful and valuable space that would stand the test of time. "We are thrilled to have worked closely with Firbank Grammar School Grammar and the consultant team to create a new facility for the arts which will enrich the lives of the Firbank Grammar School community for many years to come."
The Architects on the project PTID say that creating artistic spaces for a school requires aligning the unique pedagogy of the school with an architectural solution that will support and enrich the learning experience, acting as a "third teacher".