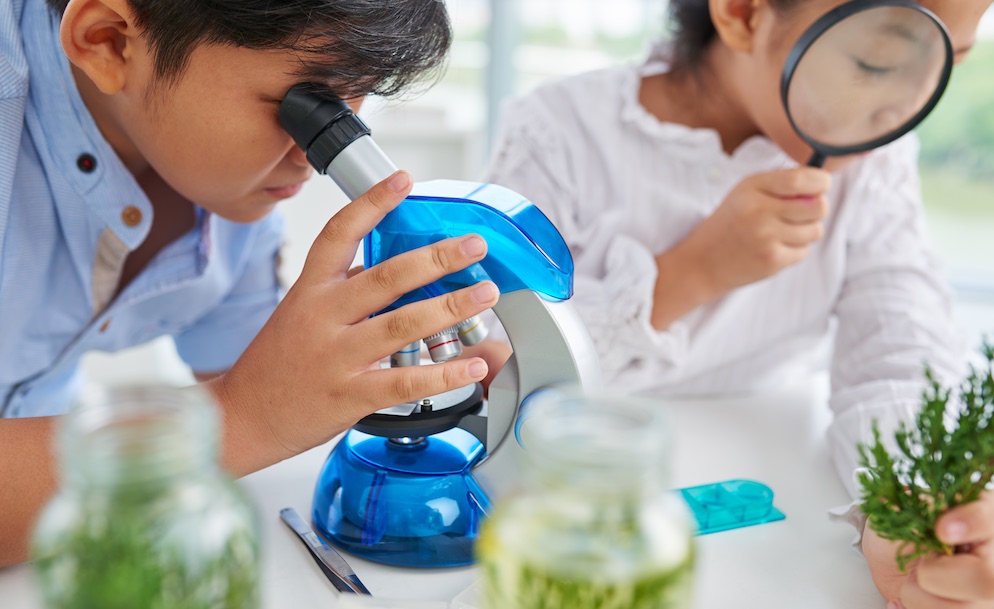 A study published in Psychological Science, titled, 'Physical Experience Enhances Science Learning' found that "activation of sensorimotor brain regions" through science learning that involved "physical experience" resulted in "significantly improved quiz scores". So, full sensory learning is only for science?
No. Dr Ben Mardell, researcher with Project Zero at Harvard Graduate School of Education is an advocate for the rights of young children to have their education suit them. He has said, "kids learn through all their senses" and "they like to touch and manipulate things". Attuned teachers know this, and while they are popping a vein trying to come up with new ways to achieve this, external learning providers might be able to take the pressure off.
Hosting an incursion (no, not the military kind – it means in-house (ex)cursion), where the learning comes to you, has numerous benefits for student engagement and experience, and can take the pressure off the teacher to constantly provide the stimulus for learning.  The students gain access to expert knowledge, delivered by a specialist in their area, who can provide a learning experience that speaks to their specific passion in a way a layperson just can't emulate. 
Teachers learn from incursions too. A single visit from a marine biologist with a portable tank of sea creatures can provide a day of sensory stimulation, excitement and learning and a shift of focus from the teacher, to the presenter. This spotlight shift allows the teacher to gather facts, jot down questions for the expert, as well as new areas for exploration.
Possibly, best of all, the teacher can observe his/her learners from the shadows of their attention. They can discern what excited them, what didn't, and identify any students with special interests in the topic. He/she can also get to know each student as a learner, by watching them respond to instruction. Clearer understanding of your learners means more impactful teaching.
Incursion options
Types of educational experiences will depend on practical considerations such as portability of specialised equipment, your school's location, and the age of your students. Visits from sports associations, science; arts and music, civics, and cross curriculum priorities are all on offer.
Fascinating elements of nature can be brought to you, such as farmyard fur babies, reptile handlers and sustainability experts.
Cultural visits from local Indigenous community members can provide an education to young Australian students that non-Indigenous teaching staff just cannot deliver with the same authority.
Performing arts incursions remain popular, with experiences ranging from circus or theatre to energising visits from bands of music educators with instruments in tow. Available genres range from classical to rhythm and drumming. Vibrant musical or theatre visits can inspire students to brave the gaze of fellow students and try performing arts. Passionate presenters can transform your multi-purpose hall into a cultural extravaganza, engaging even the littlest of theatre or music lovers in motivating music or rhythm exploration.
Student wellbeing workshops
Increasing concern about bullying and student mental health has triggered an influx of wellbeing-related school visits. Not-for-profit organisations run workshops specifically targeting certain areas, such as cyber-bullying or traditional (playground) bullying. They support schools by providing education and experiential learning for young people, with role-play and restorative practice sessions. They can assist school leaders and teachers to promote a safe and supportive school climate where all students are accepted.
Other workshops cover resilience, body image, cyber bullying, the promotion of legal and ethical online citizenship; leadership skills and rites of passage, and affective processing. In an environment where school kids are clearly struggling, there's plenty of help available.
Why are more teachers 'ordering in?'
It's just easier. The laws of logistics are clear – it's easier to bring a small number of adults to a large number of children than the reverse. With safety assessments, transport planning, permission notes, packed lunches, excursion uniform requirements, traffic issues, and time constraints, ordering in from a growing menu of educational experiences makes good sense.
When it's time to experience what you've planned, you are only tasked with the unexceptional assignment of compelling a class of students to transport themselves to a designated area. Excursions, on the other hand, involve, transporting a class of 30, whinging because they are hauling heavy bags containing packed lunches, water bottles and notebooks. Meanwhile you have a large bag full of medication, emergency medical packs for anaphylactic students; spare pencils, worksheets, a class list with phone numbers, a first aid kit, and a wad of special instruction sheets for potential medical emergencies. While it's great to get out and about, there's plenty to see that can't be brought to school, so many teachers are saving their excursion energy for destinations that simply must be visited.
Drumming workshops to captivate, relax and inspire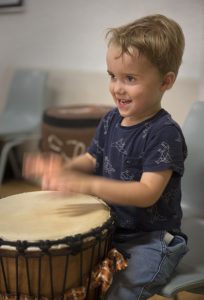 Australian students are still stressed. Perhaps this is why InRhythm director, Tim Orgias, says schools have embraced their rhythm and mindfulness programs with increasing enthusiasm.
He said, "our drumming and rhythm workshops bring about a natural release of stress and tension, regulate the brain and nervous system. They help bring cognitive functions online, enhancing students' capacity to learn new things and shift perspectives."
Mr Orgias says InRhythm offers a range of super fun, educational sessions for primary and secondary schools countrywide: "These include African drumming, body percussion, and boom-whackers (groove tubes). The focus and outcomes of our sessions also range, between musicality and culture, mindfulness and stress relief; leadership, and transition."
"Teacher feedback has been so positive," Mr Orgias shared. "We've been recognised for being 'highly organised and extremely professional' and 'giving students a huge amount of opportunity to be active participants and the workshops in age appropriate ways'".
"We bring an instrument for every student and guide them through a fun and powerful experience with 100% participation. It is the perfect platform to explore a wide range of desired outcomes."