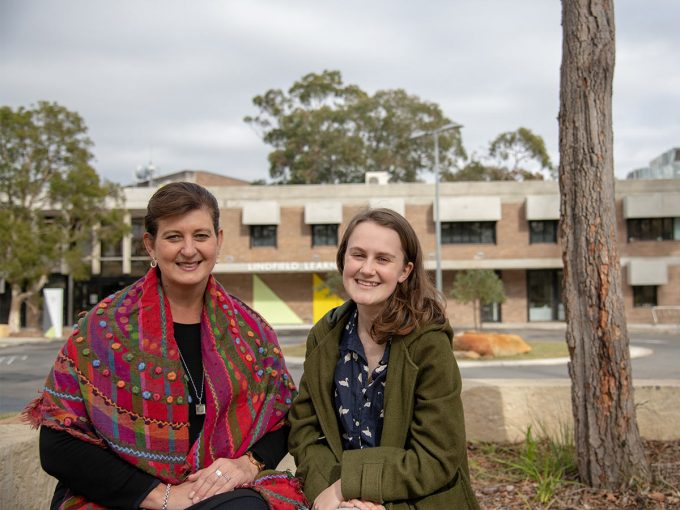 The repurposing of a Sydney university campus into one of NSW's most innovative schools brings exciting new challenges for staff and students.
When Stephanie McConnell welcomed the first students to Lindfield Learning Village in January this year, the number of students starting was just a fraction of the 2,500 names on the school's waiting list.
READ MORE: Groundbreaking principal speaks out: wholly individualised learning works
The school's first principal, Ms McConnell, is known to students by her first name, Stephanie – one of the many decisions made by students as the new school opened.
"People are looking for something different for their children," Ms McConnell, the principal of the new school, told Secretary Mark Scott on the latest episode of the Every Student Podcast.
She said the school was different to traditional classrooms in almost every way – from the physical spaces to the approach to learning.
"Teaching traditionally is a very private occupation surprisingly enough. … The doors are closed … what happens in there is a mystery sometimes."
Instead of a traditional model of classrooms of students being instructed by teachers, students at Lindfield are co-taught in stage groups, with teachers guiding students through individualised programs and projects.
"When we talk about being a school that has individualised student learning at the heart of what we do – and that is for me the Holy Grail of what we are chasing – it implies that there needs to be a change in the nature of the way we teach," Ms McConnell said.
"One of the myths about Lindfield Learning Village is that it is completely unstructured and students are just set free to do whatever they like."
Ms McConnell said teachers instead put a large amount of work into ensuring students have choice and freedom in their learning.
Year 10 student Ayesha, who joined Ms McConnell and Mr Scott on the podcast, said from her perspective Lindfield Learning Village felt different to other schools.
"There is a lot of trust through the school. You have a lot of trust in the teachers and you know that you can go and talk to the teachers and tell them your ideas and what you think that you need from them … and they will try and live them out," Ayesha said.
Hear the full episode:
Read the transcript of Every Student Podcast: Stephanie McConnell.