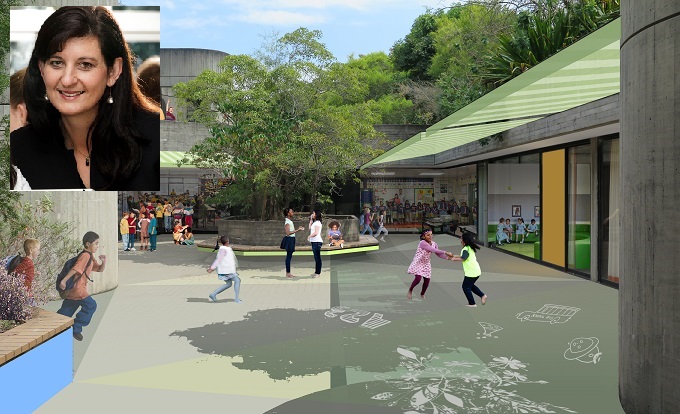 I have been a teacher for 27 years, a principal for eight, and in that time there's been enormous change in the world we are sending children out into, beyond school.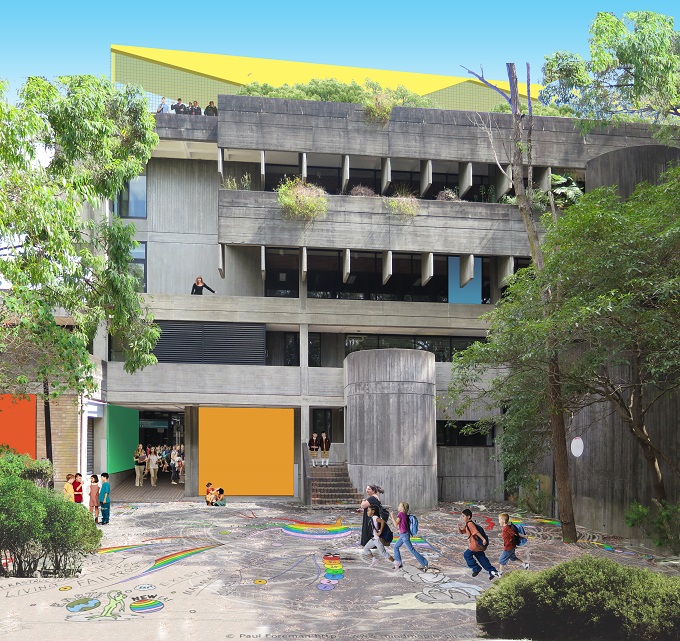 My feeling that things need to be done differently intensified over the years into an urgent need for change. We have to shift a 20th century system that was designed to produce factory workers and is no longer appropriate for our young people. That is why I raised my hand immediately to be on the steering committee for Lindfield's original design and education model.
---
---
At the end of last year, I successfully applied for the principal position at the school and so my long journey of wanting to see things done differently has finally brought me to the once in a lifetime opportunity I now have… To build a brand-new school from scratch.
To say that I'm excited would be a massive understatement.
Architectural design, led by learning
The architects working on the school have been designing its learning spaces to suit the educational model. This is, I think, quite transformational in an era of government stock-standard schools, where most of us are familiar with walking inside and seeing the exact same style as the school we went to when we were teenagers.
This will not be the case with Lindfield. It's not how we design schools anymore. With Lindfield Learning Village, we've designed open learning spaces that have a lot more flexibility and opportunity for us to do things differently; it's not the familiar industrial model, with 30 seats facing front. That model positioned the teacher in control of the learning but we can change that simply by not having a 'front'. Removing the teacher as the fountain of all knowledge suggests something different about what learning means and that empowers students and teachers as learners in those environments.
This is very much what we've been working on.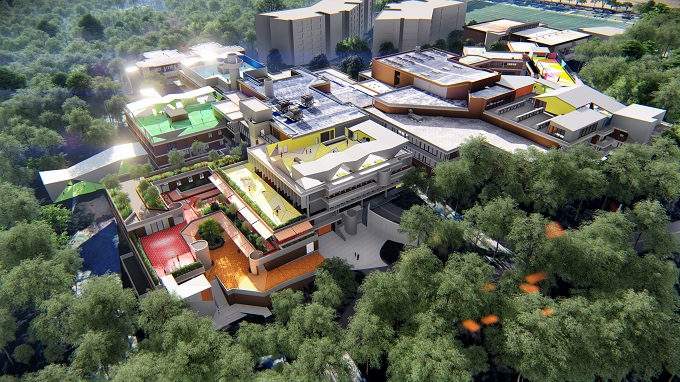 Our education ethos and working model
Lindfield Learning Village has an education model that is grounded in the work of Professor Stephen Heppell, who has established many schools across Europe and South America prioritising both a 'stage not age' pedagogy and 'schools within schools' approach. With 'stage not age', students progress based on their level of ability rather than because the calendar year ticks over.
The 'schools within schools' model means breaking down a large school environment, because a school with capacity to enrol more than 2000 students can become overwhelming from a wellbeing perspective. Breaking down the school population into neighbourhoods, which we're calling 'homebases', will help capture that essence of wellbeing.
The ultimate goal for students
I think the holy grail of individualised learning is handing over control to the students. Now, I'm not saying that the teachers should be hands-off, or just let the students 'work it out' themselves. In fact, it's the opposite: it's far more complicated and there are much more detailed structures and foundations behind this approach than an approach where a teacher simply delivers a lesson to 30 kids.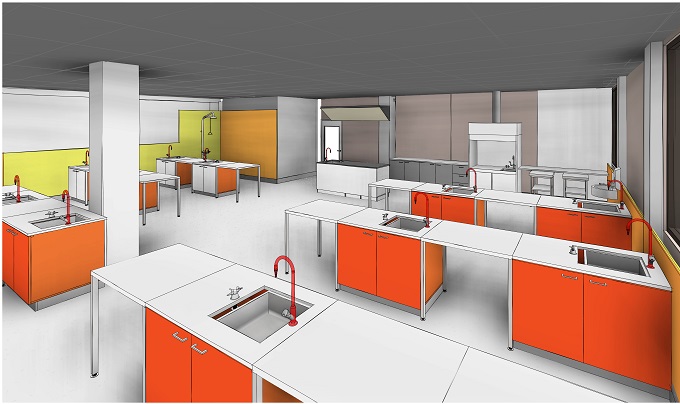 The learning agency continuum
This is what I'm calling our individualised approach to student education. Progress is twofold: vertical mapping and horizontal agency.
In the horizontal component of the structure, students have control over the amount of teacher input they want. Some things, like maths for example, need teacher directive, or a sequential learning component where teacher input is important. But, beyond that, students can have teacher intervention as a point of need. The next step, in my thinking, is a section I'm calling 'voice and choice', where there's some structured activities that help give students guidance, such as mini project ideas, but students can pick and choose combinations of things they want to do to meet the outcomes that they're working towards.
That's actually the point: students know the outcomes that they're working towards.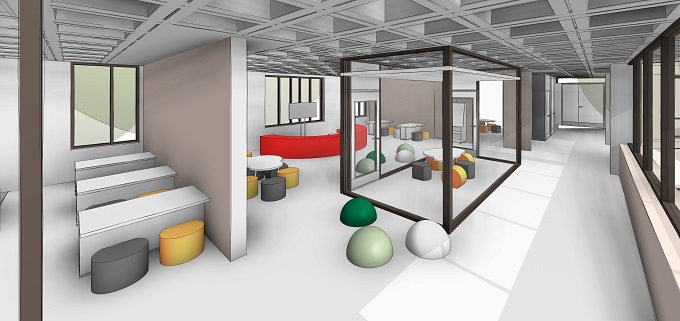 Then the next step on the continuum is the project level, where different subject areas and skills are used in fluid conjunction to complete projects. As a whole, the learning agency continuum is about moving from dependent to independent but it's a continuum; so being teacher-directed is not a bad place to be, it's just where a student feels they need to be in their learning to reach particular outcomes.
With the vertical mapping element of the structure, students are able to use the language to identify their goals and achievements. I have seen very young children do this in Cleaveston Primary School, Auckland. They are able to say, for example: "I am at this point in my learning on the writing continuum and I am here because I can demonstrate these particular skills as they are articulated in the curriculum. The way I have demonstrated these skills is with this body of evidence."
Then they are able to demonstrate in multiple ways how they have met their skill requirements and are competent at that level.
---
It takes a village
I'll be running a series of parent workshops with mums and dads who want to offer their areas of expertise and time to enhance student learning.
Our nearby Aboriginal elders are very keen to work with us because the land itself upon which the school sits has got a significant Aboriginal history.
Local businesses and global corporations like Microsoft have approached me about working with students.
We have a beautiful bush setting that we share with wildlife and we want to utilise as a learning space.
---
The next thing they are able to articulate is: "I am working towards the next level, which requires me to be competent at these particular skills, which I am working on in these particular projects in this way, and during this extra-curricular activity in that way." Once a student feels that they are ready to be tested at competency level for a particular skill, the teacher will be able to assess them at that level. So students continue to move along and that's how the vertical component of the continuum works.
So, say you're working on a project: you might be at year 8 level in writing and year 6 level in maths and year 10 level in science, depending on what your abilities, passions and gifts are on the learning pathway, but you can bring whatever level of expertise or learning need you have to the project and you will advance further along your learning continuum.
So we envisage the learning matrix or mapping I've just described as the vertical pathway, and that learning agency continuum is the horizontal where they get to choose the degree of teacher involvement in that process.
Students travelling along the learning agency continuum are put in control.
Empowering teachers to take risks
When I was a student, I didn't really like sitting down and writing things from the board when I couldn't see that it was relevant to the real world. I also liked taking initiative in my learning and I think that's what this model asks of all learners; when I talk about learners, I'm not just talking about students because teachers are learners as well.
I think teachers need to learn again how to be learners in some ways. It's about taking risks in our own learning and sometimes when we take risks it means we get it wrong but that's actually an important mindset change that needs to happen: Failure is learning.
My approach to professional learning will be to support teachers as researchers of their own practice.
They'll be constantly monitoring the impact of the teaching and learning that they are engaging in so that there's ongoing evaluation and adjustment as we need it to be in a very agile learning environment.
I think the best way to move away from a static model of teaching and learning is unlearning what we think teaching means. So, it's going to be that constant challenge of, 'why do we actually require kids to put their hands up to answer a question?' because again that's got implications of who's in a position of authority over learning when there's all sorts of alternatives, such as the Socratic circle.
There are other opportunities to empower students in an environment where we probably need to challenge our thinking on things we take for granted every day. So that'll be what I ask staff to do: rethink everything and really understand that if we're going to do it, we know why we're doing it can demonstrate that is serves our purpose of empowering students as agents of their own learning.
There are plenty of ways to be innovative within the constraints of the current system and that's the challenge that I need to face.