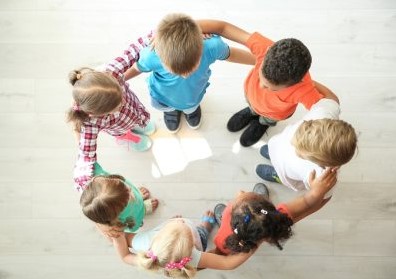 Though you may be familiar with the names of the writers of School News, there are many more people who work tirelessly behind the scenes to produce the magazine each term.  This series, to be published over the remainder of the year, introduces you to the writers, editors, directors and sales team behind the magazine.
Based in Brisbane, Gemma is the editor of School News Australia and the sister publication across the ditch, School News New Zealand. The role of editor involves writing and editing content for the digital and print publications of both magazines, and together with the writing team, finding interesting stories of schools or individuals doing great things in the education sector. "In my short time at School News, I have already learnt so much about the rich and varied work happening in our schools," Gemma said.  Of particular interest to her are the "innovative programs and non-traditional learning frameworks that are providing students with education pathways that suit their individual interests, skills and needs. A host of passionate people from educators, students and their families, school principals and non-teaching staff are making these pathways possible."
Gemma's background provides the perfect storm for her role at School News. "My background is in magazine publishing. While I was finishing my uni degree, I interned for a magazine publishing company. At the time, the company had three quarterly print magazines, as well as online magazines to complement these. Just before I graduated, I was offered a job. I held a few different positions with the company during my time there, including sub-editor, editorial coordinator, and publishing assistant. The diversity of roles gave me a good insight into the publishing process beyond the words on the page."
Gemma then spent a number of years working in marketing and communications roles for schools, which provided her with a firsthand insight into how schools operate, and the amount of time, effort and work that goes into a school day.
"While educators are undoubtedly important, I have immense appreciation for the non-teaching staff that work in schools. People like the groundskeeper, tuck shop coordinator, enrolments officer, IT team, and receptionist are integral to the effective operations of schools. We are great at celebrating our outstanding educators, but I think sometimes we overlook the behind-the-scenes crew." Gemma Easton
When the opportunity to work at School News came up, Gemma admitted it seemed like the perfect job. "The role combines my love of writing, editing and storytelling and my experience in the education sector," she says. Gemma's love of words can be traced back to primary school, where in a Year 4 'about me' form, she needed to explain what she wanted to be when she grew up. "I put author, so I suppose I have always known I wanted to be a writer."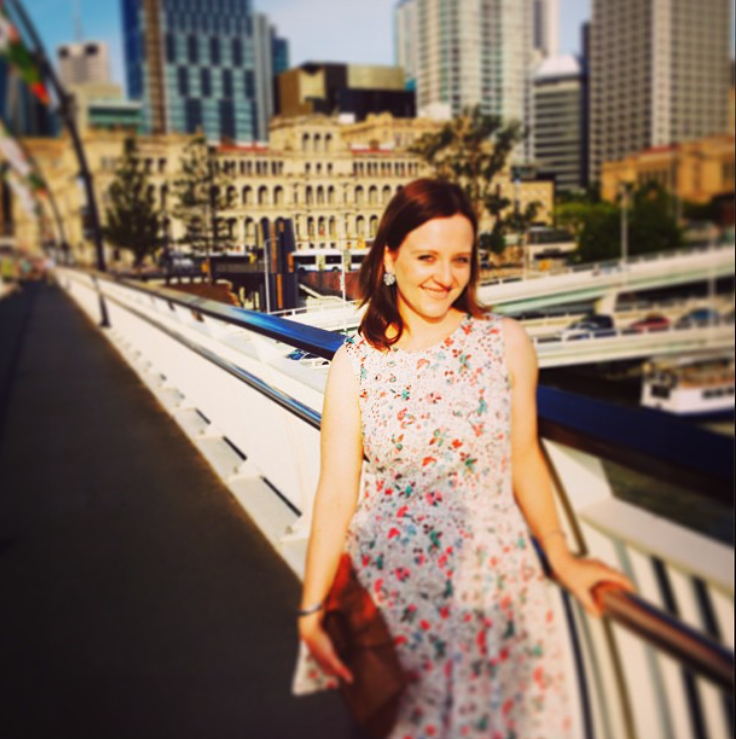 But like most people, there was a string of jobs in high school and through university which were more a means to an end rather than aspirational. "My very first job was working in a major department store while I was in high school. It was fun – I worked with some great people, some of whom are still my friends today. As we were casuals, we had no responsibility beyond what we did on that shift. We never took work home with us, and didn't need to deal with any problems or tricky situations – there was always someone further up the line who would deal with things."
A slightly trickier job was to follow, one that reinforced the incredible work that went on behind the scenes in the education department. "I worked for a company in Queensland responsible for finding relief teachers for state schools. From 6am, we would hit the phones and try to fill all of the vacancies. There were some nervous times when it was approaching 8am and no one had been found! From memory, though, we did always manage to find someone in the end."
One question we have been asking all School News staff in this series of interviews is what policy or philosophy we wish could be introduced to all schools. Gemma responds: "I think we need to reinforce to students that school is not the be-all and end-all – if you don't do well in every subject, or as well as you had hoped in your final exams, it's not the end of the world. There are many other pathways to enter university, TAFE, apprenticeships and the workforce that don't hinge on academic performance. I have seen the immense pressure some kids put on themselves to get good marks."
"Achievement should not come at the expense of enjoyment. We are at school for such a brief amount of time; students should be encouraged to experience everything their educational journey has to offer. Socialising, extracurricular activities like sport, music and debating, and participating in volunteer or community projects work should all be championed. Some students are not academically inclined and that's okay. School should be about more than that." Gemma Easton