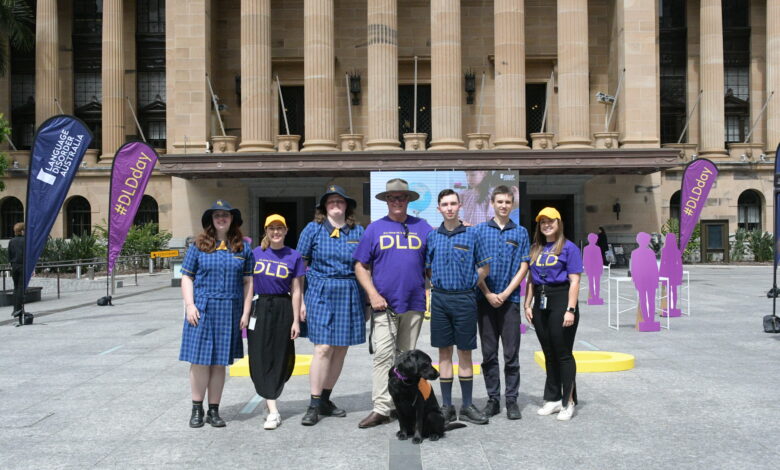 Developmental Language Disorder (DLD) is a lifelong, neurodevelopmental disability that impacts a child's ability to understand and use language across written, spoken and even sign language.
Affecting 6.4 perecnet of Australian children, DLD is a disorder more prevalent in Australia than Autism (0.65 percent) or ADHD (5 percent), but is not commonly known.
Developmental Language Disorder (DLD)

Autism Spectrum Disorder (ASD)

Attention Deficit Hyperactivity Disorder

(ADHD)

Developmental Coordination Disorder

Childhood Apraxia of Speech

6.4%

0.65%

5%

5%

0.15%

1 in 14

1 in 100

1 in 20

1 in 20

1 in 1,000
CEO of support organisation, Language Disorder Australia, Mark Yeowell, said it's the lack of awareness regarding DLD one of the largest barriers to support.
"Early intervention is the best way to ensure the best possible outcomes for those with DLD."
The difficulties for a young person with DLD are far reaching from how they communicate their needs and connect with others to how they share stories and request help.
DLD is diagnosed when a qualified speech pathologist or therapist finds that the person's language skills are lower than what is expected for their age, that the language difficulties are persistent beyond five years of age and that they are having a functional impact on the person's life.
Recently, Language Disorder Australia held an activation in Brisbane's King George Square, to help raise awareness of DLD. "Many parents are still unaware of Developmental Language Disorder. Without awareness around DLD, there cannot be the appropriate early intervention and support for children with DLD to reach their potential," Mr Yeowell said.
"This year's international theme, DLD Around the World, aims to raise awareness that DLD is prevalent globally and evident in all the world's languages. This highlights the importance of awareness, leading to identification and intervention for all children with DLD, whatever language or languages they use." Mr Yeowell said.