News
Administration
Make yourself heard: IP paging and PA systems
If you have something to say, and the whole school needs to hear it, a central PA system is your best method of broadcast.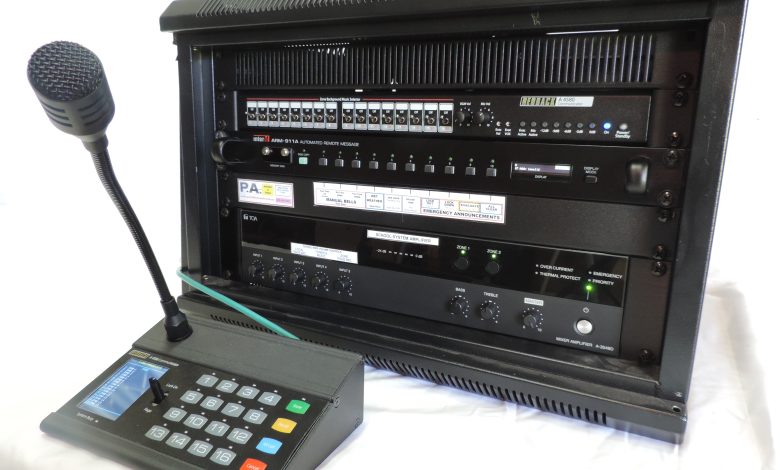 Technological advancements in recent years have seen a shift to IP (Internet Protocol) paging and PA systems. Like traditional hard-wired systems, IP PA systems allow for broad, one-way communication. Rather than relying on hard wiring, though, IP systems use the internet for broadcast. This means these systems are not limited by conventional wiring requirements. Some systems, when combined with software, can even broadcast messages to devices including phones, and transcribe announcements to text. The reach and versatility of messages, then, is increased.
Read the Term 3 edition of School News HERE
Removing the limitations of physical wiring can also make accessing the outer limits of the school easier. Ovals, swimming pools and industrial workshop spaces, which are often set some distance from classrooms, can be covered by IP powered systems.
IP paging and PA systems make school wide communication simple and flexible. School bells, critical for the smooth running of a school day, can be automated, and easily adjusted for special events, or exam blocks. Different sounds or songs can be used, which can build a sense of excitement and fun into the school day. Volume adjustments may be useful for students with sensory sensitivities.
Some systems allow for the isolation of school bells, meaning it can be heard in one area of a school, but not another. This can be useful for schools with both a primary and secondary school on the same site. It may also be useful if one cohort, in a separate section of the school, is operating under a different timetable for a period of time. Similarly, bells could be turned off in a section of the school is there was a performance in progress, or if a glass or group was undertaking a recording.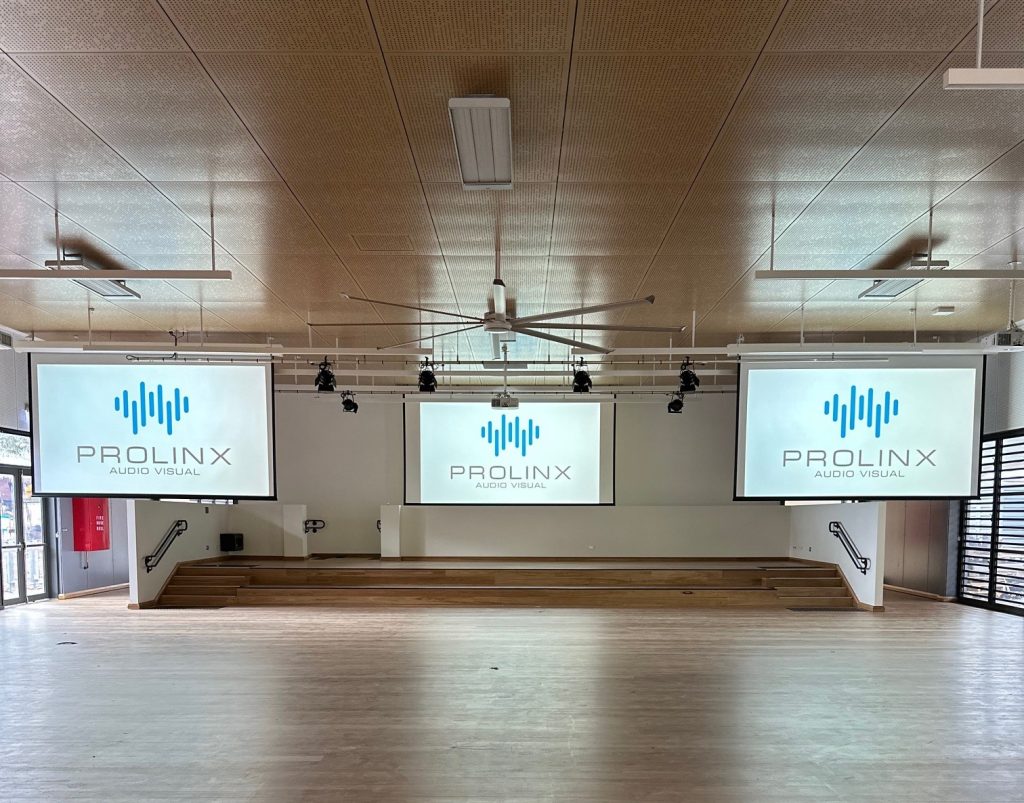 In an emergency, IP paging and PA systems can broadcast school wide updates. Software solutions can also allow staff to activate emergency broadcasts, which then operate automatically. Activating music to indicate a lockdown, for example, which will then continue to play until the situation has been resolved can be facilitated.
Portable PA systems ensure effective communication can continue at events, such as sport days, large group excursions or school camps, and outdoor performances. These systems can integrate microphones and speakers, and can be scaled up or down depending on discrete requirements.
What the experts recommend for IP school paging and PA systems
Paul Matthews from PA Matthews Audio said existing infrastructure is the key consideration for upgrading a school wide PA system.
"If you have a conventional 100v line PA system but limited network infrastructure, then it's going to be best to continue with the 100v line technology. Make sure an upgraded system includes speakers in every teaching space as a minimum, and that areas are sectored so you can isolate them from bell signals for exams etc.
"IP based systems should always utilise separate network infrastructure to avoid the blame game that comes when different contractors blame each other for faults"
A school wide PA system used for evacuation and lock down, Mr Matthews said, must not rely on shared IP network infrastructure to operate, as this could be compromised by power loss during an emergency.
"Ideally the system should include a UPS (uninterruptible power supply). As a bare minimum the system must be able to restore itself quickly after a power outage and not rely on humans to restart anything.
"Emergency tone controls should be via physical buttons and not a touch screen interface, which could fail and prevent the system from being triggered. Remote battery-operated buttons should never be used, as these could be found to be flat when critical need arises."
On portable PA units, Mr Matthews said the power supply is the main consideration. "If you can use mains power only, just about any powered speaker option is going to do the job efficiently, with higher power, lighter weight and lower cost. If you intend to use a portable PA more than once a week in a particular location, consider a permanent installation instead."
Linus Pinto from Advance IT shared his insights on the key considerations for schools when installing or upgrading their paging and PA systems. Schools should consider if the new PA technology is IP based; if the new system can integrate with existing legacy PA hardware, and if the new system can integrate with the school IP phone system. School's should also think about whether the new system is modular, with the capability to grow with the school's requirements in term of features, zones and speaker numbers. Finally, the system should be easy enough to manage and administer by school staff, for creating bell schedules, making adds and changes.
"Prerecorded Emergency Announcements can be triggered by pressing a button on the wall panel for standalone systems. If the PA system is integrated with the phone system, the process can be sped up by dialling a code on the phone handset to trigger emergency announcements. IP PA systems also offer integration with mobiles to enable calling the system remotely to trigger emergency announcements and tones. Third party devices like fire alarm and building automation systems can also be integrated to trigger emergency announcements when there is an event." Mr Pinto said.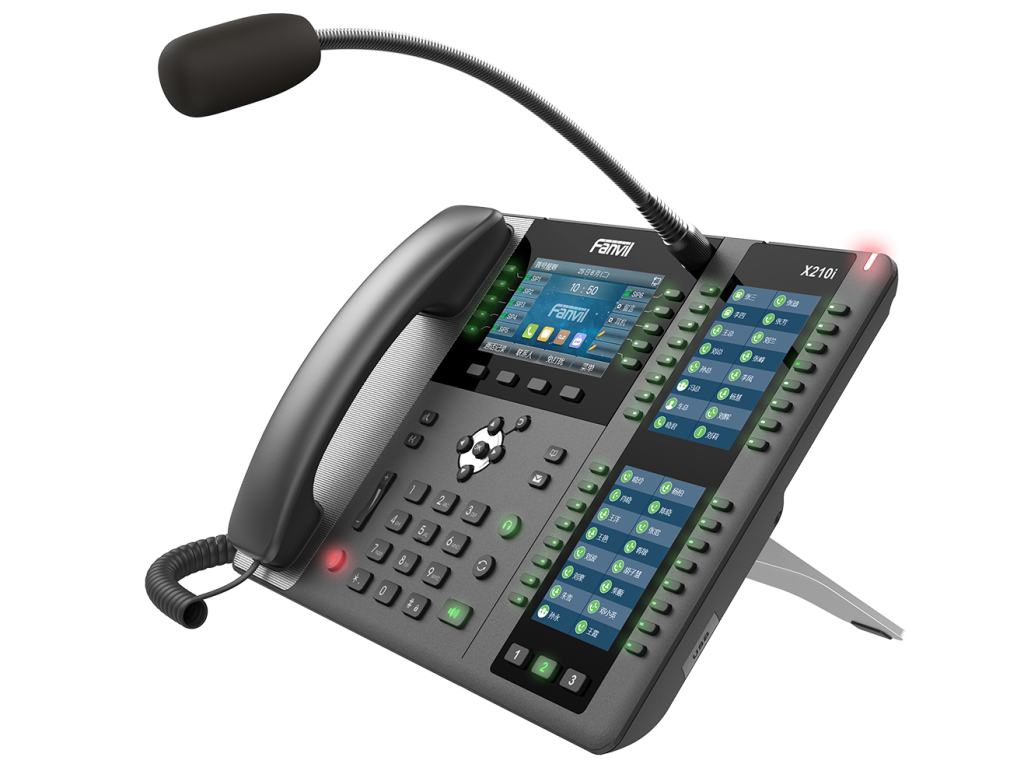 "To enhance effectiveness emergency audio announcements can be complemented by integrating visual alerts like LED flashers or strobes for hearing impaired and high noise areas. IP LCD / LED clocks and messaging displays can also be integrated to display emergency messages at prominent locations throughout the building or campus ensuring everyone is informed of impending events."
When it comes to School PA systems, Michael Kaloudis, Director of Prolinx Audio Visual, believes there is a requirement for both traditional 100-volt line PA systems and IP based PA systems. "Both have a place depending on the application and both options offer a great solution," he said.
"A common feature when designing PA systems is creating zones throughout the school giving teachers the ability to isolate certain areas as required. For example, the library or school hall during exam periods.
"The main system encoder has inputs for background music and the bell timer allows for the playback of school bells, alerts, and evacuation notices or tones. There is also a Do Not Disturb option that prevents background music and allows emergency and PA tones only," Mr Kaloudis said.
"If the school already has an existing analogue system in place, a 100V/IP hybrid solution can allow both systems to be combined as another cost-effective option.
"We also believe outdoor COLA PA systems are a great option as well. These are ideal for various events including school carnivals, sporting events, outdoors fetes and so on. Portable PA systems are beneficial as well, as they are mobile and can be linked together wirelessly to cover a much larger area if required."