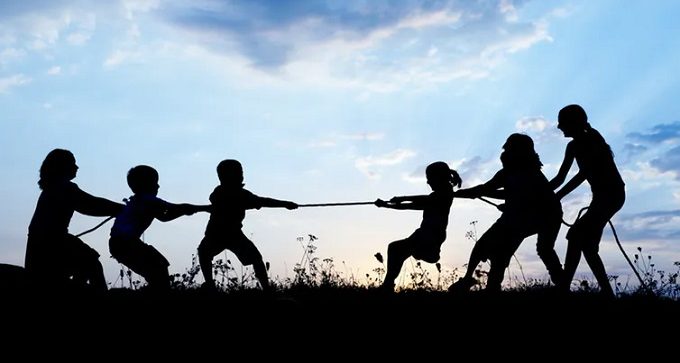 In partnership with Canada-based independent school, Classrooms without Walls, the Monash Virtual School is providing essential education to students who have been displaced by war, including in places like Ukraine and Myanmar.
Read the latest issue of School News HERE
In 2022, volunteer educators provided more than 1000 free online classes to students from around the world, which have proved to be invaluable for these young people who have had so much taken away from them. 
"This program helped me to find a familiar place in unfamiliar places, light when it's dark, find people all over the world who will always support me and teach me about things I would never know without this program or people who will just listen and understand. Simple things, it seems, but when war is so close that you can hear its rotten breath, it is very important.
"If you are the person who took or keeps taking part in this wonderful program, I would like to say: "thank you", from all Ukrainians for everything that you do," said one young Ukrainian student. 
February 24, 2023, marked the one-year anniversary of the Russian invasion of Ukraine. While lives have been severely disrupted, the educational opportunities offered through this program have provided some normality, structure and hope for these young people. The online classes provide a safe learning space, a distraction from the horrors of war and a connection with teachers wanting to listen and understand.
All volunteer educators are provided with orientation sessions and professional development materials to enhance their online teaching skills as well as their understanding of trauma-informed practice. 
The Monash Virtual School is led by Associate Professor of Digital Transformation in the Faculty of Education, Michael Phillips. 
"Our vision is to establish a world where all young people have access to quality education that allows them to reach their full potential. We work towards this by collaborating with schools to develop STEM learning programs, offering online revision classes for senior school students, and providing educational support for displaced young people living in conflict zones around the world. Together, we will work to remove barriers to education and empower young people to build a better future for themselves and their communities," said Associate Professor Phillips. 
The Monash Virtual School is funded by the Invergowrie Foundation and is dedicated to providing free online learning opportunities that enhance educational opportunities for all students, regardless of their background or location. 
For most people, the complete shift to online teaching and learning was forced upon education systems around the world as a result of the COVID pandemic. 
Despite some students finding it difficult to stay focused and motivated and many teachers feeling ill-prepared and under-resourced for such a rapid transition, there are now thousands of teachers and students who choose to teach and learn in virtual rather than face-to-face settings. 
These planned and resourced virtual learning opportunities are becoming increasingly popular with Virtual School Victoria now the state's largest school, with 5500 students enrolled across primary and secondary. 
"The ongoing growth of Virtual School Victoria and the Monash Virtual School, even after face-to-face schooling has returned, is attributed largely to meeting the needs of students in geographically remote areas, students with particular social and emotional needs or chronic illness, and young elite athletes or performers whose schedules don't fit in with face-to-face school timetables," said Associate Professor Phillips. 
The preference for online learning is not only evidenced in Victoria but is also appealing to students around Australia and internationally, with 477 full-time primary and secondary virtual schools in the United States enrolling more than 300,000 students.
Thousands of students in Victoria are actively seeking to supplement their face-to-face schooling with additional educational opportunities. The Monash Virtual School provides such supplementary support with hundreds of free online science, technology, engineering and mathematics (STEM) VCE revision classes on offer every year.