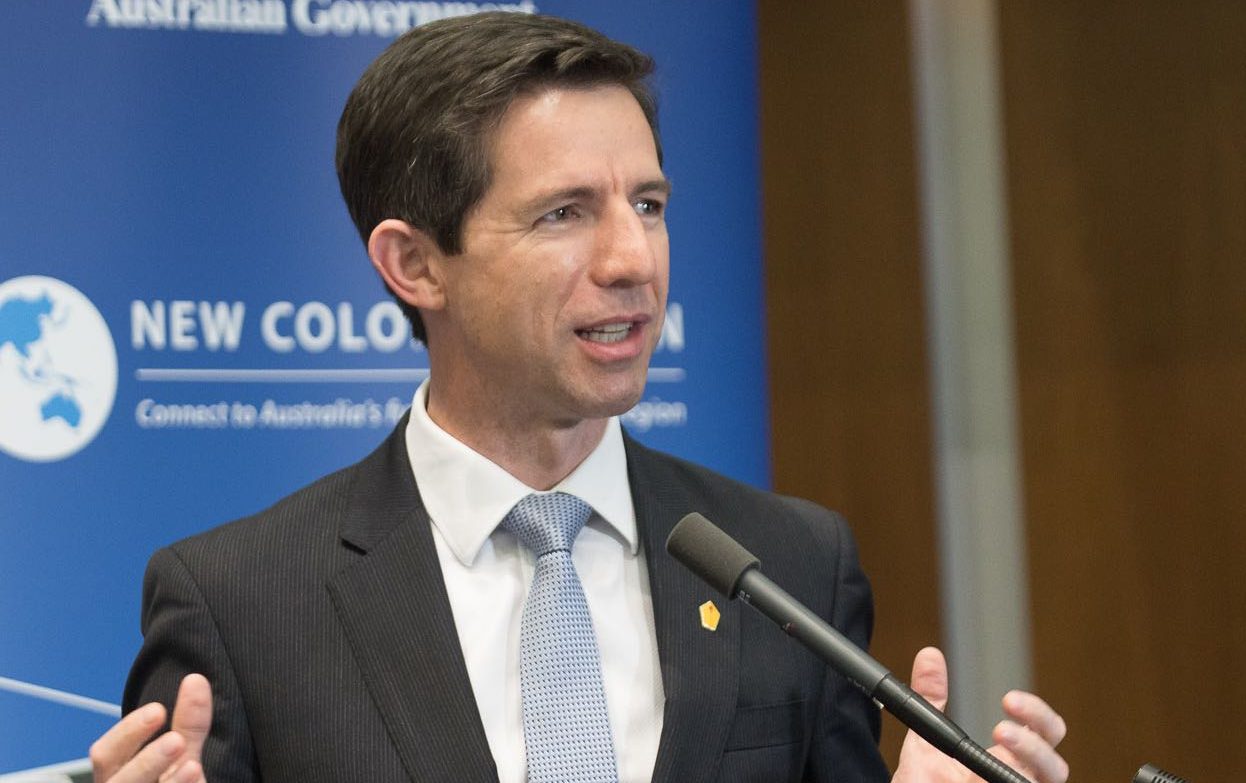 Education minister Simon Birmingham referred to the April 7 funding  meeting in Hobart as a "morning of constructive discussions with the Education Council amongst myself and the state and territory ministers". 
He said they had "tackled some challenging issues around ensuring the success in jurisdictions of matters like NAPLAN Online: ensuring that we have continued integrity in relation to early education and child care systems".
"The Commonwealth has, and the Federal Government has, since 2014, invested significantly in terms of increased funding into Australian schools. In the period between 2014 and 2017, we'll have seen growth across Australian schools of in excess of 25 per cent, and indeed growth directly into government schools of around 34 per cent in Commonwealth funding."
He said the government wants to see funding distributed according to need, but that they do not yet have a clear and consistent approach to school funding in Australia.
He added that the government was working on one "to ensure that our record and growing levels of funding do see funding distributed in the future according to need, in a fair, consistent, and equitable way, across different states and territories and non-government schooling systems.
He said using the funding in the best ways possible was vital considering performance in Australian schools has not improved at a rate commensurate with funding increases.
"In fact, we saw last year through NAPLAN results, PISA and TIMSS testing at the international level, that performance in many ways has stagnated, and we remain committed to ensuring that ambitions are attached to future funding arrangements."
[pro_ad_display_adzone id="5852″ align="left" padding="5″]
"Now, those future funding arrangements will be settled, as we've said consistently now for 12 months, through the COAG process in the first half of this year. That remains the case."
He said the government had committed in Hobart that day to continue bilateral discussions with state and territory ministers, and that state and territory ministers will have a further meeting with me before that meeting of First Ministers at COAG to ensure that we can go through the details of the Commonwealth proposal."
Simon Birmingham said, "We're really committed to ensuring the Gonski principles of distributing funding according to need are adhered to, and in fact are better reflected in many ways, in a more equitable and consistent approach to funding than the 27 different hodgepodge deals that we inherited."
"And that's important for a jurisdiction like Tasmania because those principles ensure additional support for students from lower socio-economic settings, for students in smaller regional or remote settings, for students of Indigenous backgrounds, for students with disability.
 "These are the types of needs-based principles that we want to see funding distribution applied to and that we're committed to seeing occurring under a more consistent setting that can only be to the ultimate long-term benefit of states like Tasmania."