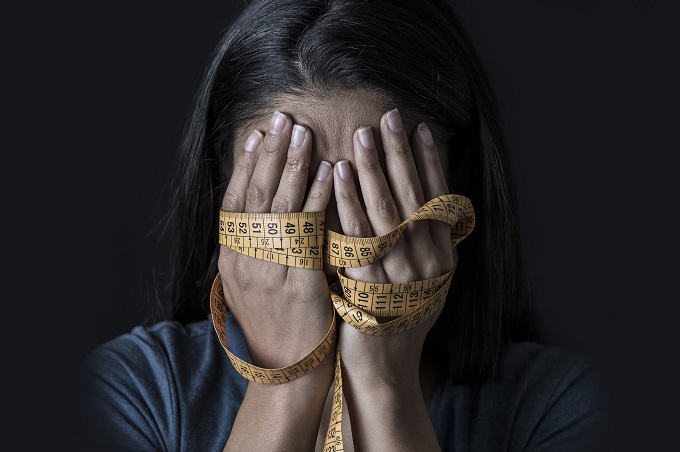 For some students, receiving an 'A' on a piece of assessment feels like failure.
These are the type of students, high achievers who put pressure on themselves to be perfect and attach intense emotions to academic achievement, that may be at risk for developing an eating disorder, according to ground-breaking new research from Monash University.
Dr Jennifer Krafchek and Dr Leonie Kronborg from the university's Department of Education examined how some high-achieving female adolescents develop eating disorders after experiencing academic stress and/or failure.
Eating disorders are a serious mental health issue. Anorexia Nervosa has the highest mortality rate of all psychiatric disorders and eating disorders more broadly, including bulimia and binge-eating disorder, range in severity but are widespread. A 2012 study by The National Eating Disorders Collaboration called Eating Disorders in Australia estimated that nine percent of the population has an eating disorder and suggested that up to 20 percent of females may have undiagnosed eating disorders.
Higher risk for high achieving teenage girls  
While boys and men can develop eating disorders, the most recent Australian government data suggests girls and women are disproportionately affected. Females accounted for 95 percent of eating disorder related hospitalisations in the 2015-2016 year and 57 percent of those were aged 15 to 24. The young women who participated in the new Monash study were all in recovery from some form of eating disorder and had all received an Australian Tertiary Admission Rank (ATAR) of 97 or above. Findings indicated that these young women were pursuing the same positive emotions from eating or controlled eating that they had previously received from academic success. "In other words," the researchers revealed, "the same emotions that motivate academic achievement might also motivate eating disorders".
There are clear implications for schools, here.
Do we push high achieving students too far?
One middle school maths teacher from Central Queensland raised this question with School News during a casual conversation about ATAR's arrival in Queensland. "I had one student breakdown during class because his grade was lower than he was used to. Some kids do take it personally. It's hard to judge when self-discipline crosses over into [a situation where they are] stressing themselves out too much."
A state school teacher we spoke to from Victoria said he would like to know how to spot earlier warning signs. "I shared concerns about one student. I had to be so specific with her draft feedback -there were some extreme reactions. It scares me a bit to think how feedback affects [students]. We had another one who was bullied and there were rumours about an eating disorder that, as a school, we had to manage. If there are students flying under the radar with stress it would be good to spot them and get in there early."
We asked Dr Krafchek how schools could lessen academic pressure on high achievers. She said: "Encouraging them to have a balance when they study, to take breaks and to give themselves permission to relax.
"Discussion groups might be helpful, although I'm not sure what you'd call it. How would you get high achievers to join a club or group?" She mentioned that Dr Jean Peterson has done lots of research on the benefits of small discussion groups for high achieving students.
Dr Peterson found that discussion groups can help prevent distress in high-ability students. In the 2017 book, Counseling Gifted Students: A Guide for School Counselors, she argued that prevention techniques too often take a backseat in schools to crisis intervention where problems have already developed and/or escalated. She said: "Semistructured, developmental, prevention-oriented groups can be positive, memorable, high-impact experiences for high-ability learners and an efficient use of counsellor time, since several students are seen simultaneously."
High achieving students may particularly benefit from small discussion groups with like-minded peers because they tend to feel misunderstood by others around them.
School News interviewed Dr Krafchek to find out more about preventative whole-school measures.
Q: What are some early behaviours or warning signs teachers can look out for?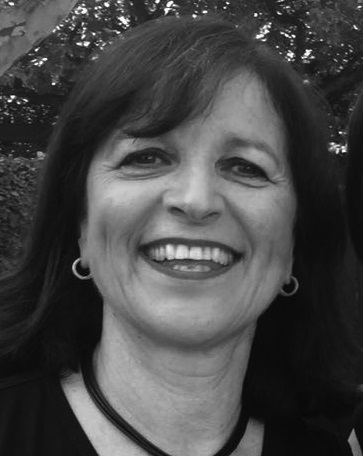 A: Students that are working harder than they need to, to do well. The overachievers. What's difficult with this topic is that teachers tend to think when students are doing well academically, they are also doing well emotionally. We often focus on underachievement as a sign that there is a problem with a student, but we found that achievement masks the fact they might be struggling emotionally.
If you're working hard, it looks good to a teacher! But if you're working much harder than is necessary, with a strict routine, that's a sign of perfectionism or that they do this to feel good about themselves.
It's difficult to pick who's working normally versus too hard but being aware means teachers can try to recognise the difference. A shift in behaviour might also be a sign there's been a problem. For instance, they might have been bullied, which was a common thing in my research. Students who had been bullied socially then shifted all their focus to doing well academically.
Q: Did you notice any other correlations during your study, such as school type or assessment type?
A: No. That's what was so interesting! We had a cross-section of religions and a cross-section of schools, private and state, so that was not a correlation. [The study involved] a cross-section of people who became ill and it's not necessarily the school pressure that does it. It can be other issues that make the girls put pressure on themselves.
Q: What whole-school strategies could help prevent eating disorders develop in high achieving students?
A: I think focusing on learning goals rather than achievement goals. If these girls were being extended and not worrying so much about whether they got an 'A+' or came top of the class. Maybe they shouldn't even do the same work as other students in the class, so that it's not about whether they are top of the class, it's just about them working at their own level and having learning goals. I think that would help to focus their emotions on learning rather than achievement.
Q: Are you concerned about ATAR or any specific systems based on this correlation between achievement and developing an eating disorder?
A: No because whatever system you use, at some point, there's pressure. It's not about ATAR scores. Anorexia usually develops in adolescence so it can present before they even get to their ATAR score. It can just develop in Year 8 because they didn't get top of the class. It's any time that they know their marks are important. If the system is based around assignments rather than high stakes exams, then they just spend hours and hours perfecting the assignments and those become more stressful. I've seen that. So, I think the actual system itself isn't important, it's the importance they put on their score or the pressure they put on themselves to be successful.
My advice is to give them the skills to cope with academic pressure. There's been research done on students who completed International Baccalaureate, mostly in America, where there is a lot of academic pressure but they've found that the students who had good coping skills, managed their time well, knew how to negotiate with the teacher to manage their workload and request extensions, were better able to keep a balance. So, it's about developing these coping skills like resilience and time management that helps.
Even if teachers can just be aware that not coming top of the class or getting an 'A' instead of an 'A+', can be very upsetting for a high achieving student. Often, the teacher might think, 'well, they still came second in the class' but getting an A means different things to different students. Remember, for some high achieving students, an 'A' is a terrible mark. The girls I interviewed were just so relieved to talk to someone who understood that. One of them said to me, 'I got a really bad mark', and I said, 'oh, how bad? Was it an 'A' or an 'A-'?' and they laughed because they were relieved someone understood. They said they didn't tell their psychologists because they didn't think they would understand it. I used to be a VCE teacher and I remember once, two students got an 'A' and one was just devastated. We had to have a meeting and request to look at the exam to see what it was that he'd been marked down for. The other student with an 'A' hugged me! So, it's the same mark but totally different responses from students. I think understanding that they will have different reactions, and not just think an 'A' is 'good' will be helpful.
We understand [this mentality] for Olympic athletes who don't win a medal, but we don't think about it for our students when they achieve less than they expected.
Dr Jennifer Krafchek is a consultant who provides professional development in schools about the link between academic success and eating disorders. She completed her doctorate in gifted education at Monash University, Victoria, Australia. Her thesis investigated the experiences of academically high-achieving females who developed disordered eating. She has worked in schools as a teacher of VCE Psychology and as a coordinator of middle-school gifted programs.