News
Technology
BenQ receives Eyesafe certification
New technology for the classroom is keeping developing eyes safer with decreased exposure to harmful blue light.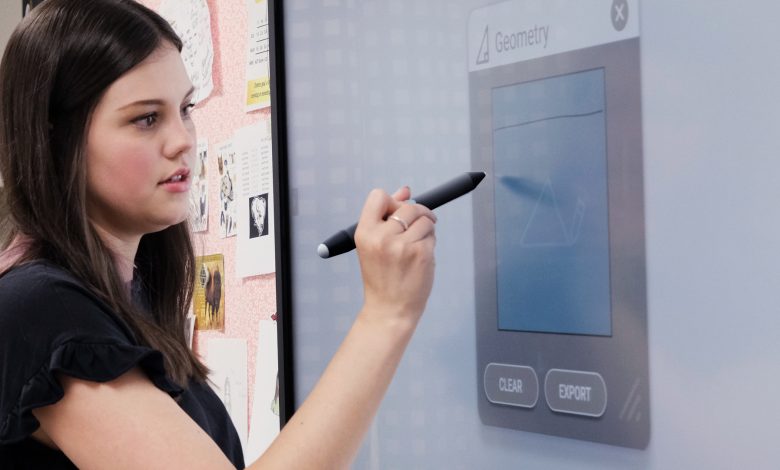 BenQ is the first and only edtech provider to gain Eyesafe® Certification for large-format interactive displays, ensuring added protection against high-energy blue light while maintaining optimal colour performance.
Read the latest issue of School News HERE
School News spoke to Martin Moelle, Managing Director of BenQ Australia to find out more.
What does being Eyesafe certified mean, and what did achieving this certification entail?
TÜV Rheinland and Eyesafe have created a new blue light filtration standard for digital devices to manage blue light emissions as well as maintain colour accuracy. To gain such certification, the BenQ Board, along with the education series LCD monitor, were subject to in depth testing of blue light measurement and colour performance.
Being the first interactive board brand to be Eyesafe certified is a big step forward, especially in the education space. At BenQ, we've always prided ourselves on the dedication to the ClassroomCare set of technologies, so participating in the Eyesafe program was a no brainer.
 Why is this certification important for products used in a classroom setting?
With students spending more and more time on screens, even at the preschool level, it's important to provide classrooms with products that have been proven to help keep students and teachers safe on a daily basis. Devices often use software-based filters to reduce blue light emission but the problem of colour and content accuracy arises. We want the teaching experience to be as natural and true to the content as it can be, but if it's got that typical 'yellow hue' this just can't be achieved. That's why hardware-based certification is the way forward. Not to mention the growing concerns from parents about classroom technology implementation. We want to help put their minds at ease.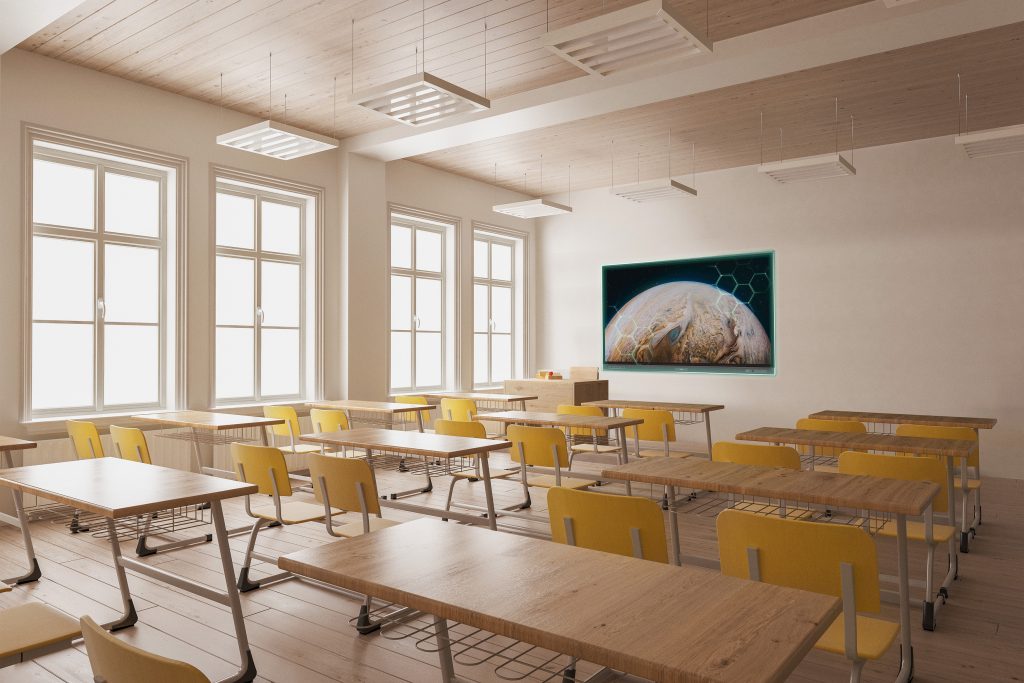 What are some of the risks or dangers associated with prolonged blue light exposure, particularly for children?
Young developing eyes are particularly susceptible to eye damage and it's not just presenting later in life, either. We're talking about things like myopia, an eye condition that can cause near-sightedness when being exposed to excessive harmful blue light emissions. Research is also uncovering the acceleration of other conditions like dry eye disease and digital eye strain, with more and more young people presenting symptoms earlier in their lives. However, blue light isn't just negatively affecting our eyes. As children spend more time looking at screens, both at home and now at school, attention in class and sleep at night is suffering significantly.
 How is the BenQ Eyesafe Monitor different from other products? How does it work to decrease blue light exposure?
BenQ displays treat the reduction of blue light a little differently to other brands. It's a hardware-based approach that is designed to filter out the maximum amount of harmful blue light. The new technology deployed in the latest interactive panels, maintains the accurate colours you would expect from your classroom display, however having removed significant levels of exposure to the harmful elements of the spectrum.
 Do you have any other tips for decreasing blue light exposure in the classroom, while meeting students' learning needs?
There is a clear need for balance in the classroom when it comes to the use of technology. New ways of teaching and learning through devices are continuing to be added into the curriculum, but that doesn't mean they need to be used 100 per cent of the time. It's important to take regular breaks from using laptops and screens, and also making sure that if students and teachers are using displays up close, like interactive whiteboards or iPads, then having proven blue light filtering goes a long way towards keeping the classroom as safe as possible. There is a place in the curriculum for maximising the benefits of technology to improve the learning outcome. Balancing that with a healthy outdoor lifestyle is critical.
Find out more about BenQ ClassroomCare® Technologies here.