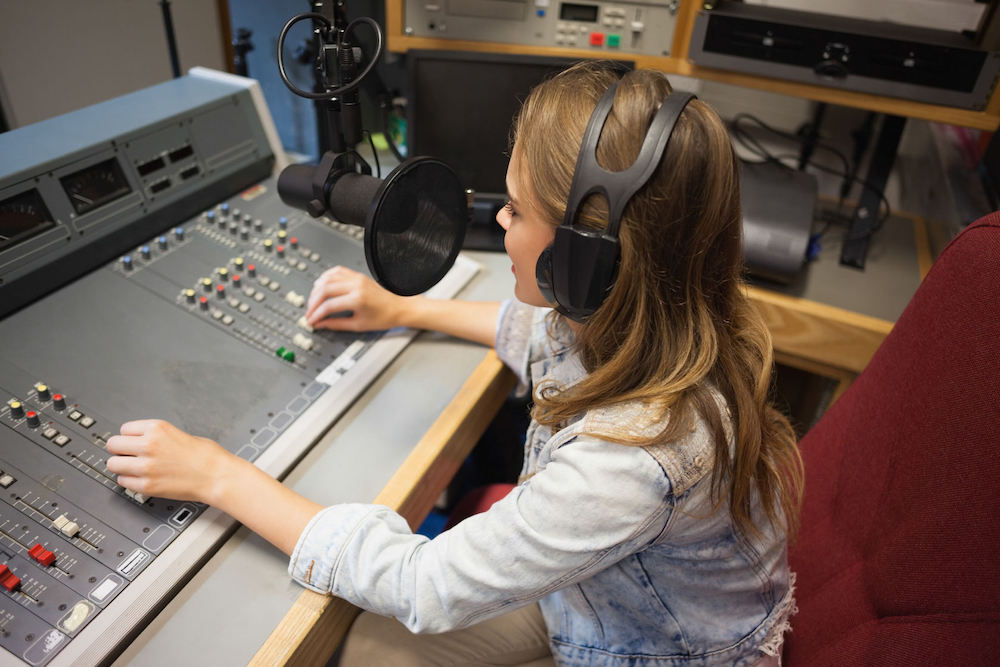 Operating a school radio system has far-reaching benefits, and applications for achieving educational outcomes across various key learning areas.
The scope for learning and development is especially significant when using industry standard technology that offers professional tools, but in a format that is simple and accessible to presenters of all ages.
What are the benefits?
Communication skills: Writing scripts and programs for broadcasting develops communication skills, and provides authentic and rewarding application for creative writing. Program writing also develops students' ability to commit thoughts to paper.
Confidence building: Confidence is increased through speaking over the air-ways and working within a team. Being part of a radio allows students to be in the public eye, facilitating self-expression.
Creative thinking: Students practice thinking creatively, through scriptwriting, program development and effective communication.
Awareness of current affairs: Students become aware of current socio-economic and political issues, as they research their program material.
Keeping people informed: Schools can keep their school community informed using lunchtime broadcasts via their school radio station. This can be transmitted via a school intranet on connected PC speakers, or using public address (PA) speakers placed in key areas throughout the school. 
Supplementary lessons – Programs can be recorded and saved to the hard drive of a PC to give students extra teaching.  Play them back over the school PA or intranet system, or, play them back over the internet, so students can access the tutorials after school.
Live debating and chat shows – Broadcast live, with both interviewer and interviewee present in the studio. Or why not facilitate classes or other schools interacting with the studio via the internet or telephone.
Podcasts for school website – Make you presence, ethos and ideals known by generating podcasts for your site. Having regular podcasts keeps staff and students informed. It also allows you to promote all areas of learning to pupils and parents. Promote special school events on-air live or over the internet. Clear positive communication about the progress and status of their school helps to build pride and encourage engagement in the school.
Radio broadcasting requires dedicated team work and can be fun for all involved. It can generate an atmosphere where the shy find their inner strengths, self-worth and self-confidence. All this creates an enjoyable, inclusive atmosphere.
Being part of a broadcasting team certainly helps students with a view to a career in journalism. However, radio broadcasting has applications that prepare all students for the future, by developing skills in researching, interviewing, creative thinking and collaboration.
What a great opportunity to be a member of a broadcasting team. Students can learn the benefits of working together in a busy and exciting environment, and can plan operation of the studios, all the time learning the benefits of teamwork.
Motivated by their peers, students learn IT and broadcast technology quickly – surrounded by the latest audio products used in professional radio broadcasting. With today's students so well versed in advanced technology, they find such items as mixing consoles, recording software and music playouts systems easy to master.