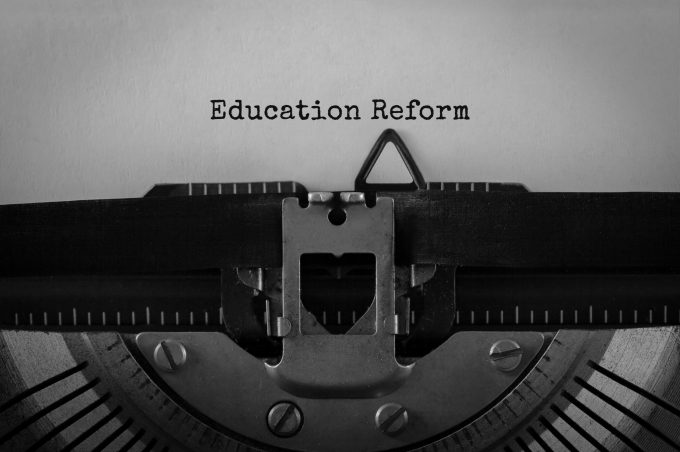 Federal Education minister Simon Birmingham has announced a "narrow review" of NAPLAN which will focus on testing data and how it is presented.
Mr Birmingham said state education ministers had agreed to the review.
 "This is addressing an area that is often raised with me by teachers," said Mr Birmingham this week.
"Some states wanted to engage in a review of NAPLAN that was essentially going to simply do what the unions have demanded and lead to the dismantling of basic literacy and numeracy assessments across the country.
"The Turnbull Government won't tolerate that. We want to make sure that Australian students are learning basic literacy and numeracy skills and that parents and the community have transparent, consistent information about literacy and numeracy skills.
"What's been agreed is a narrow review as it relates to the publishing of data and information from NAPLAN. It in no way questions – and in fact the terms of the review agree – reinforce the importance of consistent national benchmarking and assessment of students in relation to their literacy and numeracy skills, and that's what we're committed to.
"NAPLAN is just one assessment undertaken four times during the life of a school child's studies. It is not something that determines where they go in terms of their educational opportunities.
"I don't understand why anybody would want to undermine what is a fundamental in terms of the way in which students achieve and build their knowledge and skills. We won't succeed at school without basic literacy and numeracy skills and NAPLAN is certainly a good check to make sure that those skills are being developed."
However teachers unions have expressed their disappointment with the review.
The Australian Education Union has instead been calling for a broad review of NAPLAN.
Australian Education Union (AEU) federal president Correna Haythorpe said priority should instead be placed on ensuring all schools receive the funding and resources.
"It was the AEU which first called for a comprehensive review of NAPLAN, and this call has been taken up by principal associations, state-based parent groups and some education ministers", Ms Haythorpe said.
"After a decade of this failed testing regime, we need to critically analyse the impact of standardised testing and we need to implement assessment processes which are intricately linked with teaching and learning in our schools, not just used for system data collection purposes."
"The best form of assessment is the informed judgment of a teacher. Teachers make sure the full range of factors influencing a child's learning are considered, and conduct a variety of learning assessments.
"Schools need proper funding and resources, not one-size-fits-all NAPLAN tests, to lift results and achievement levels."