News
Technology
Case Study: Carlingford West Public School creates 3D printing hub
The rise of 3D design and printing at Carlingford West Public School in Sydney has led to the establishment of an innovative printing hub to service the demands of the 1680 students.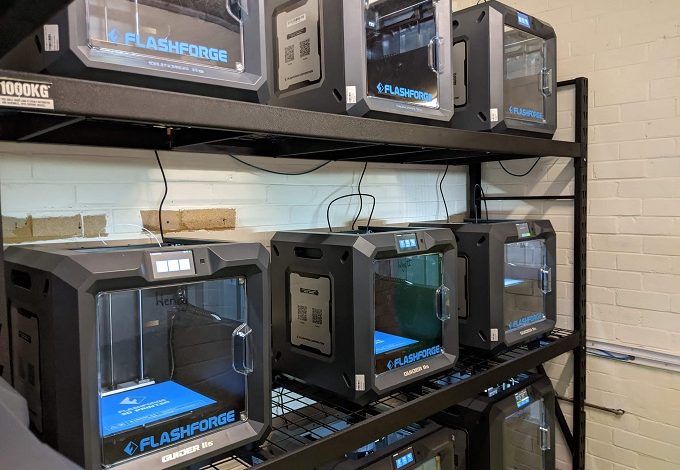 Luke Drain, a classroom teacher at Carlingford West, said the school has been using Makers Empire since 2015 and his colleagues and the students have eagerly embraced 3D design and printing as part of their curriculum.
The increasing demand on the school's fleet of 3D printers did however raise some issues, including access.
"In the past, we had the printers situated in different classrooms but we have about 75 classrooms and we only had about 20 printers," Luke said.
"Some teachers who didn't have a printer in their classroom felt uncomfortable interrupting other classrooms to do their printing.
"They were also finding it was taking some time to print the projects and by the time they got back to the kids for feedback, the kids weren't quite as engaged as what they originally were.
"So, what we have done is create a 3D printing hub that can service the entire school."
The printing hub, which will include 11 new printers purchased to replace ageing first and second-generation printers, will house an estimated 25 active printers.
"The point and the purpose of the hub is to provide quick and easy access for all the teachers and students," Luke said.
"The vision is, teachers can send the print through, we'll get them printed. The new printers are faster and have greater capacity so we'll be able to have multiple projects going at the same time without the worry of the teachers having to check on the progress of the project or having to interrupt another class's time to check on it."
Luke said teachers in every grade have now completed the Makers Empire proficient teacher professional development course and they will lead the way with 3D design and printing projects in the classrooms.
"This year has been very hard because of COVID but last year we had a (3D printing) project in every grade," he said.
"3D printing allows us to engage students in project-based learning and to teach entrepreneurship, STEM, geography, creative arts, literacy and numeracy."
Luke said the 3D design and printing and Makers Empire programs deliver on more than just Key Learning Areas.
 "One of the things I really like about the design pedagogy is it allows students to frame the way they think of failure," he said.
"If their design doesn't work the first time, they can readjust. They see it's not bad to fail, as long as they have another go. It helps teach persistence and resilience."