News
Food & Beverage
5 Make-Ahead Lunchbox Hacks for Teachers
When you only have five minutes in the morning to pack lunch, try these healthy options that you can make ahead of time.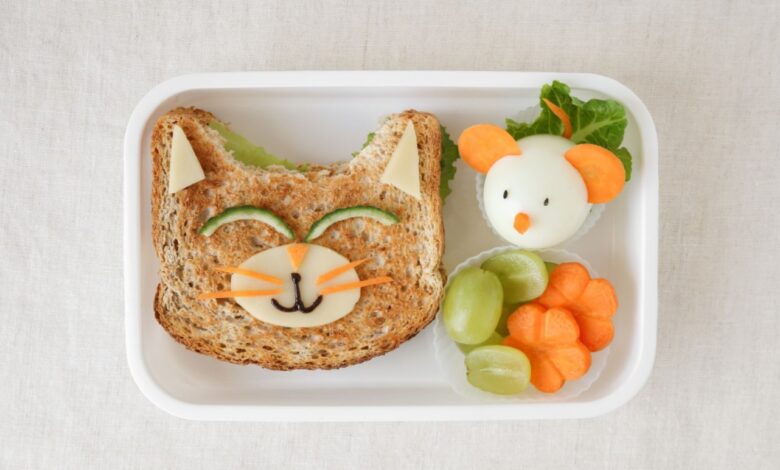 In recent years there has been plenty of airtime dedicated to 'lunchbox' teachers and notes sent home to parents cautioning them about the contents of their child's lunch. Teaching is a challenging enough job without having to take on responsibility for what students eat (or don't eat) during the six hours they are at school each day, but in many states where healthy eating is mandated, teachers often have little choice but to get involved.
But packing a healthy lunchbox is also essential for teachers, who spend most of their day on their feet and often need to be managing lunchboxes for their own children.
Here are some of the best make-ahead lunch box options for teachers. Some are suitable for eating one-handed while on duty, others are for days when you have access to a microwave and ten minutes of peace and quiet in the staffroom.
Sweet or savoury muffins – dedicate an hour on the weekend to make a batch of muffins, and save time for weeks to come because muffins freeze really well. Plus you can cram all sorts of fruits, veg and even meats into bite-sized muffins. Try this basic, low-sugar recipe which has 52 variations from zucchini & pumpkin seeds to carrot, ginger & sultana.
Pre-cut veggies for the week – store sticks of carrot, celery, capsicum, green beans and raw zucchini in airtight bags or containers and serve with a few spoonfuls of your favourite dip. Try this recipe for beetroot and mint dip.
Another make-in-advance lunchbox idea is mini quiche, which can be eaten hot or cold and only requires one hand if you're out in the playground. Head to Taste for dozens of recipes and you can always omit the pastry and cook in a cupcake case if you're trying to be extra healthy. These also freeze well and defrost nicely by lunchtime.
Make up a quick salsa with corn kernels, cubed tomato, your favourite tinned beans, a squeeze of lime juice or splash of vinegar, a sprinkle of cumin and some fresh coriander leaves. Serve with white corn chips or toast some tortilla triangles. Or skip the corn chips and add cubes of apple to your salad for something light and fresh in summer.
Rid your crisper of lonely carrots, that half-used zucchini and the cauliflower rice no one wanted, to make a batch of vegetable fritters. There are a number of recipe options here but almost any vegetable can be used for fritters and they're tasty cold with a dollop of yoghurt or dip. Alternatively, place your fritters between two pieces of greaseproof paper and heat them up in the staffroom sandwich press.
With all that time you have saved you can take a few minutes and enjoy some lunchtime reading. The latest print issue of School News will be arriving at schools this week, packed with all the latest industry news or read it online here.