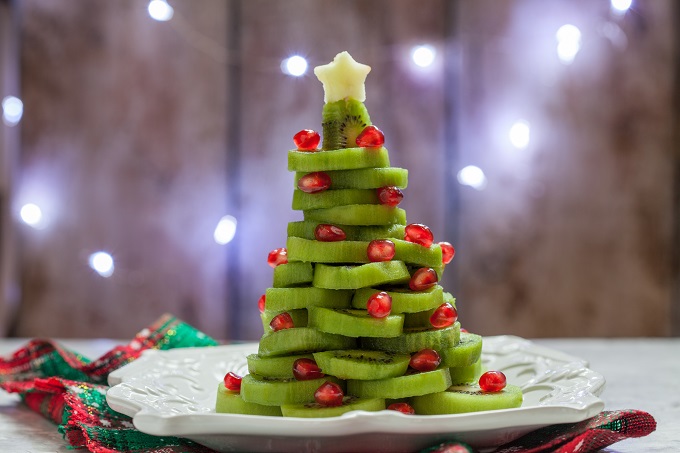 With Halloween just behind us and Christmas around the corner, Term 4 hosts a lot of class parties.
Whether you've been saddled with bringing a plate to the staff send-off or you want to celebrate the end-of-year with your students, coming up with allergy-friendly, exciting party food to bring along can be shockingly stress-induced! We compiled a few simple recipe ideas to help you brainstorm. But first, here's some great advice for organising class parties we heard from teachers this year:
To-dos and no-nos
Host your class party outside with a few sports games – it'll contain the mess and give students a sugar outlet.
Pick a film that ties in with your class project. Particularly for senior students, movies can be just what the doctor ordered post-exam. Have students vote on a film or encourage them to bring in food and drinks that tie in with the theme. If you've been looking at Australian identity in class, why not bring in Australian foods or family recipes?
Roles and teamwork: turn the class party into a mini project, with groups working on the playlist, menu, activities, etc. How about a class showcase? Shake things up by inviting students to  present the piece of work they are most proud of this year.
Chill out zone. Some students will find the thought of a class party anxiety inducing, yet social events are a huge part of life! Having the class agree to a party schedule ahead of time (write it up on the board!) can allow these students to emotionally prepare. Can you include some meditation or mindfulness in the class party plan? Practicing mindful eating or encouraging a gratitude circle can be a great way to ease social anxiety.
Disadvantaged students may not be able to bring anything to a class party. Keep the stakes low and focus on activities students can do to encourage togetherness and celebrate how far they have all come along their learning pathway!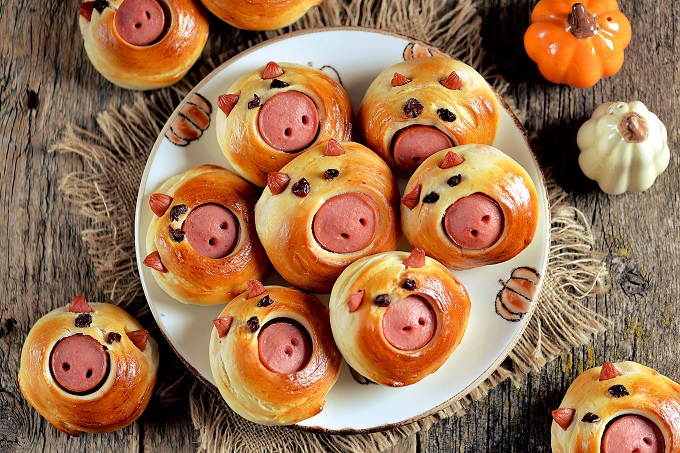 Snack time suggestions:
Healthy spring rolls. These things are fool proof: Pick up some rice paper and roll together turkey or tofurkey with colourful veggies for a healthy spring roll alternative. Slice them into disks or serve them whole (make sure they are mini). Mix together cranberry sauce and soy sauce for a yummy Christmas dip that's easy to transport. Outside the classroom you can sprinkle finely chopped cauliflower and a little bit of salt over the top for a snowy illusion but less mess is best for a class party!
The Grinch stole all the gluten. For a gluten free savoury option, slice some cucumber into long strips, layer with lunch meat, cheese or hummus and roll into fun little pinwheels. Cauliflower pizza bases are great too: use a  festive cookie cutter to make mini pizzas after you've added toppings.
Santa hates trifle. Fill clear plastic cups with layers of red berries, mini marshmallows and popcorn for a mess-free trifle-inspired snack you can assemble in a flash. Draw some Santa faces on the cups (or invite students to draw their own at the party), throw the snacks into Tupperware the night before and you're all set! These are perfect for movie-watching.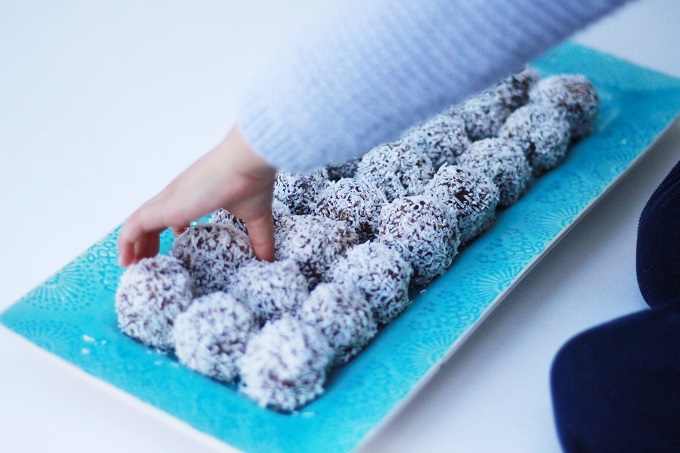 Turkish delight (kinda). This is an allergy-friendly option you can pull together in your sleep that takes everyone right back to Narnia. First step: pick out a fun mold! Soak some gelatine leaves in cold water while you boil a different pan of water with castor sugar and vanilla extract. You want a ratio of about five gelatine leaves per cup of boiling water. Drain the gelatine then add it to the pan and dissolve. For a vegan option use agar agar powder instead of gelatine. Add a few drops of rose flavouring (lemon or orange also work well!) then  let everything cool as you stir. Pour into your fun mold and let it set. Pop them out and they're ready to enjoy!  Increase the amount of gelatine and experiment with flavours if you want to make some gummy bear equivalents.
Chocolate-dipped anything. Dip some marshmallows or fruit in melted chocolate (slices of orange or apple would great!). Decorate with sprinkles or edible glitter and let them set. These are a good alternative to skewered fruit kebabs. If dairy or chocolate is a no-go in your classroom, try dipping in honey and rolling in coconut or cereal.  You can also do this with biscuits, or make cake-pops  from a boxed cake or brownie mix (no-one will ever know) and use straws instead of skewers!
Reindeer bliss balls. Any basic bliss ball recipe will do: Throw 12 dates, 1 cup of coconut and about 2 tablespoons of cacao powder into a blender: add oats or cashews slowly until you have a gritty paste. Roll them into small balls, cover in some desiccated coconut and add the decorations! Use two sultanas and a red lolly or half a cherry and two pretzels to turn them into little Rudolph heads. Add some cinnamon for a more Christmassy flavour, or trade the cacao for lemon (half juice, half zest).Taste as you go and it's impossible to mess these things up!