Administration
Innovative storage to charge your devices
Schools want tech-focused storage solutions right now.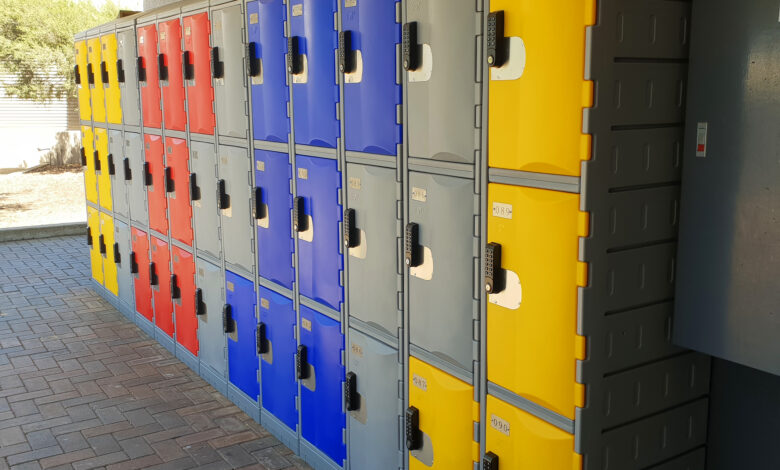 Australian schools have more devices than most other OECD countries, and Australian students also spent a highly significant proportion of their time using those devices compared to other countries, according to OECD data.
This high-use of computer-based technology and high number of digital devices means charging is a big issue for schools, as well as secure storage. This is critical whether schools purchase devices themselves or run a Bring-Your-Own-Device program. Beyond laptops, schools need to safeguard, store, and/or charge tablets and smartphones.
The latter is particularly necessary where schools are implementing phone bans. School necessities like USBs, printing devices, headphones, monitors and cables also require accessible secure storage, not to mention the extraordinary wealth of edtech in daily use, including robotics equipment, cameras and microphones, gaming equipment, and infinitely more.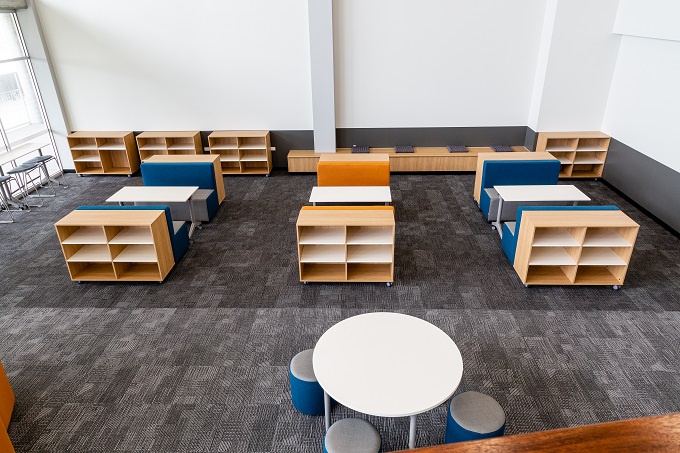 Research has shown that teachers in non-forward-facing classrooms tend to be better able to integrate technology into their pedagogy. Accessible tech storage in classrooms, breakout rooms and libraries seems essential here, as teachers and students can more seamlessly reach for devices as needed.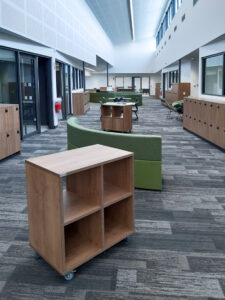 Increasingly, school storage is designed to be a secure charging station that is lockable via pin code, RFID, or other secure access, as well as an essential storage solution for books, stationery and other supplies.
Innovative tech storage comes in a vast range of styles and forms now and is highly customisable to meet the unique needs of Australian schools. Lockers are space saving options, whether they are large permanent wall units or mobile, more modular designs, they increasingly offer built-in charging facilities where cables are tidily stowed away, and are designed not to overheat.
Schools can instigate a locker rental or assignment system for students to use pin codes, or students can check out devices on shared units stored in the library or other shared facilities. Device tagging and monitoring is another feature of these storage units, which helps prevent theft and assists IT departments in repairing faulty devices.
Industry perspectives: key purchasing considerations for schools
"If your school storage feels dated and inefficient, it's worth considering an upgrade," says IntraSpace Managing Director Jeffrey Morren, who notes that "having the right storage can go a long way towards making sure your school operates smoothly and efficiently".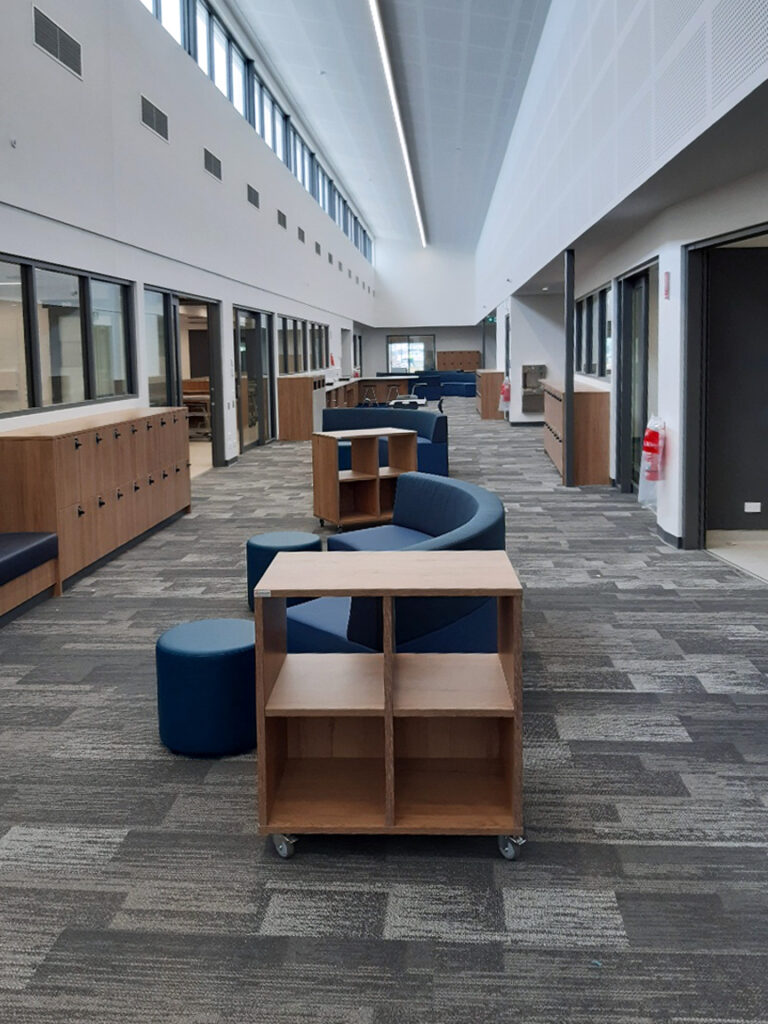 "Whether it's storing books, supplies, or digital devices, having the right storage solutions can help make things run more smoothly." Sharing a few things key things for schools to take into consideration when reviewing existing storage solutions, he suggests:
"Review current use and storage needs. The first thing you'll want to do with your existing storage is to make sure that it meets your current needs. A space audit helps to re-evaluate how your storage solutions are working within your environment, so consider calling in an expert company that specialises in classroom or locker storage."
"Assessing the cost of upgrading existing storage. You will need to assess the cost of upgrading the storage itself, because if you need to completely replace your storage solution, you'll want to see what type of new solutions are out there. You'll also want to confirm you're working within terms of budget for a new storage solution. Would off-the-shelf solutions work for your space, or would custom-fitted storage solutions serve it better?"
"Ensure security is adequate. It's also worth considering that the security of your storage solution is adequate. If students and staff are storing personal belongings, devices or equipment in a storage unit, you'll want to make sure the storage unit itself is secure. Lockers with appropriate lock systems can help with this issue."
With these pointers in mind: "Once you've decided on changes you need to make, it is best to consult with the professionals in the improvement of learning spaces to help with your specific needs. They can provide you with 3D visuals and designs (often at no charge) that you can use to get approval/consent from other stakeholders."
Geoff Burgess, Senior Estimator at APC Commercial, explained that "with the almost universal access to mobile devices, both supplied and personal, throughout the education sector, the requirements to store, recharge, update, and regulate their usage have become a major necessity".
He said that for schools "the need to allow access for eLearning in different forms, on different devices at different times, has made the re-charging of devices when not in use a high priority".
Furthermore: "The advance in methods of doing so has enabled their incorporation into many forms of storage.  It is now possible to safely lock away a device and charge it by GPO, USB or even wirelessly at the same time. The availability of different sized lockers in particular, together with the ability to mix and match colours within banks of units, also allows far greater flexibility in the location and layout of storage areas.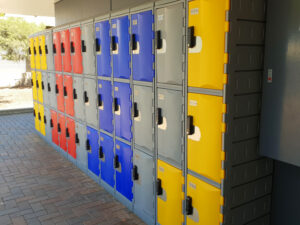 "High-density polyethylene is available in a variety of heights, widths, and door colours allowing a multitude of configurations, and including waterproof versions to allow for outdoor locations.
Among the mistakes he has noticed school make relating to their storage solutions, he said that too many are "too rigid in their perception of what storage units are", when "modern lockers are secure charging stations with the ability to add an aesthetic element to a school". He said: "Look at lockers that can be reconfigured in shapes, allowing re-location in future school renovations."
Security benefits are another appealing feature for schools, he said: "Lock technology, just like most other forms has progressed in leaps and bounds from the standard padlock or lock and key of times past. The latest forms of modern locks include, Digital, Combination, Keypad, RFID, and even fingerprint all now available at affordable pricing. Newer storage forms like high-density polyethylene lockers are almost indestructible, and come with 20-year warranties, they are available in different stackable heights that can be re-configured in layouts and colours."
Sebel representative, Helen, has noticed "increased requests for device storage featuring heavy duty casters and integrated handles for easier relocation"
"Like other aspects of modern learning environments, flexibility and mobility are paramount and specialised storage, such as that used for tech spaces and devices, is often shared between spaces or relocated based on need. This means mobile units are in high demand.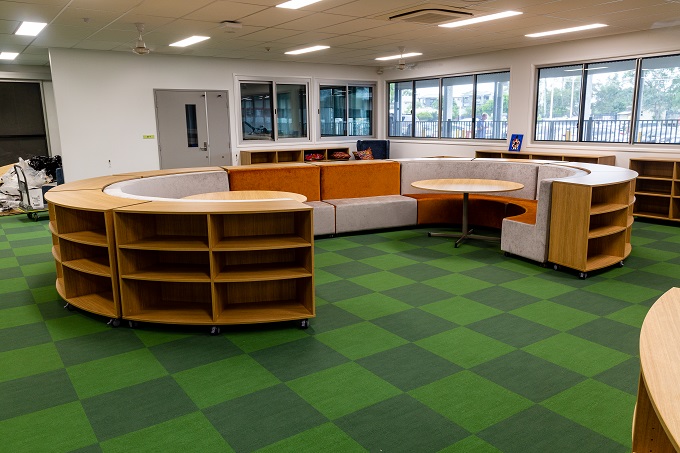 "Other options seen in senior schools are centralised charging units located in breakout areas, which feature individual lockable compartments where students create a pin code for one-off storage and use.
"Obviously, integrated charging is a must, and units that integrate with other standard cabinetry and look less like device storage seem to be popular as they are less targeted by thieves."
Since schools have transitioned towards more open plan learning, "storage units are increasingly being used as room dividers to create specific zones like quiet reading corners or collaborative nooks". As part of this: "Whiteboard backs are a popular feature on free-standing storage items, allowing them to fulfill multiple functions within a space."
Returning to tech storage, solutions are very dependent on the type and size of space and whether the school is BYOD or provides student devices.
Helen says: "For BYOD schools where space is limited, standalone charging units are often favoured over dedicated storage units that take up valuable real estate. Mobile vertical charging columns are popular as these can be positioned centrally within a circle of modular tables.
"The number of devices requiring storage and projected power drain is important to consider as there have been a number of instances where schools have not had adequate power supply to handle the charge load required for a full device storage unit.
Built-in surge protection is a must and make sure the unit is made from appropriate materials that meet regulatory requirements and are do not pose a fire risk.
Finally, she advises schools to "work with your IT department or device supplier if you are a school that provides devices, as many school suppliers also sell purpose-made device storage and can put together cost-effective packages."