Administration
Guiding flexible learning trends in 2021
Active, adaptable, advantageous to learners: flexible learning environments (FLEs) are here to stay.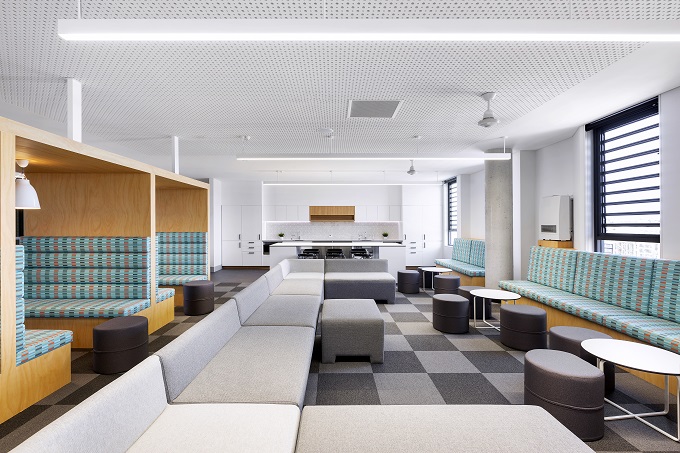 Still, schools struggle to get on-trend and match their pedagogy to a configuration that works for both students and teachers.
Check out the full article in our latest print issue. 
Key to flexible learning design is understanding that the educational space is as much for teachers to interact with learners as it is for learners to interact with each other; and the furniture too becomes an active participant in the learning process rather than a stage set for lecture-style teaching. In 2021, with blended classroom trends on the uptick as schools merge their remote learnings with in-class activities, flexible environments are all the more enticing.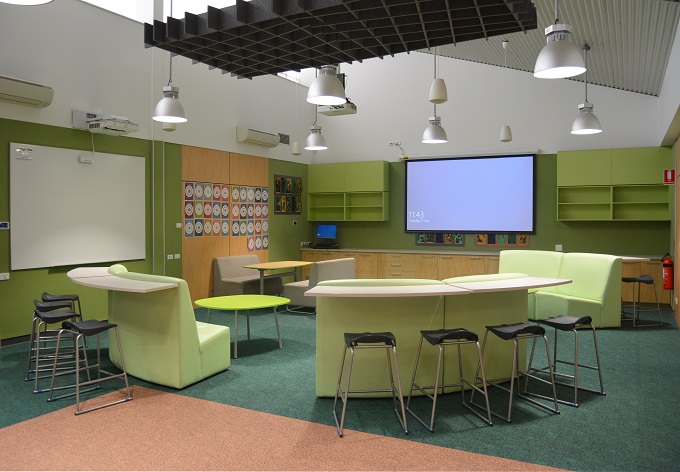 There are three elements that we feel should guide flexible learning design in schools:
A learner's newfound ability to make the classroom environment more comfortable for themselves, to explore resources and learning tools in the space, to shift somewhere quieter or gravitate towards a group of fellow learners, are all principal design features of FLEs.
This depends on the functionality required of the space, but FLEs should have capacity to integrate technology-based activities. This could mean flexible storage for devices, clever projector/screen designs, or charging stations.
Collaboration. Flexible learning spaces are designed to encourage creativity, problem solving, and inquiry-based learning. If your learners are not able to form hubs or groups in a learning space without disrupting others, reconfiguring your design is a must.
All this being said, the clue is in the title: flexible learning environments are flexible so the designs should always be amenable to change and evolve with the needs of your school. But what about some specific design dos and don'ts? Is there any way to trial an FLE before making a whole-school commitment?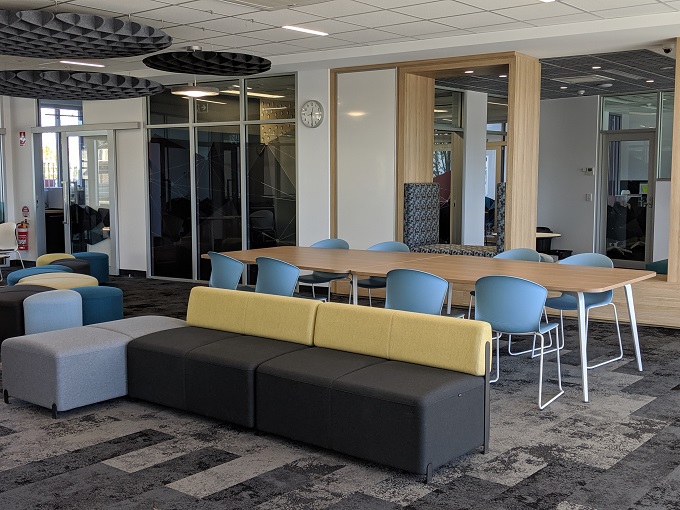 Here are some helpful hot tips from trend-setting flexible solution suppliers that will hopefully answer all your burning questions…
Resource Furniture's business development manager, Emma Gillings has been immersed in South Australia's Building Better Schools Program helping schools plan and design their furniture spaces.
She said that when considering flexible learning spaces, it is important to get the right mix of design and practicalities: "Teachers understand their environment; students and space, and they have experiences from their current furniture of what they like and dislike."
She told us that she has seen schools take a range of different approaches to furniture designs that have given her a practical perspective on what makes a project successful. 
"Available space and teaching methods practised at the school need to be factored in when looking at design layout.  If space is not at a premium, it is sensible to look at the basics of tables and chairs and introduce a range of soft furnishings and 'fun stuff' into the breakout and communal areas.  This is not to say that a classroom must be static and boring but that quick, turnaround furniture is the key.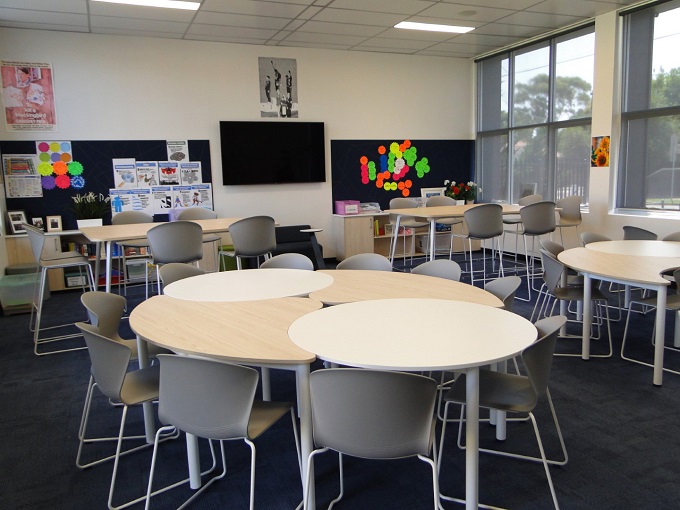 "Throwing lots of shapes at a classroom does not make it flexible and, in fact, I would argue that it can make a classroom inflexible. It is amazing what a rectangular flip table on castors (some with a gas lift for height) can do with stackable chairs and stools. It is pointless to design a furniture layout for a school with the most up-to-date flexible furniture if it will not be used the way it was intended.
"That is why I encourage schools to seek advice early so that there is plenty of room for discussion and teachers have the option to trial the furniture.  This provides the opportunity to challenge assumptions that might cloud design ideas, and it encourages listening to teaching staff and students about what works best for them.  Pilot classrooms are a fantastic way to provide teachers and pupils the opportunity to trial furniture onsite, so that they can get a good feel for the way the furniture can be used and be easily integrated into everyday teaching."
Junior Ruaporo works as a furniture solutions specialist for Business Interiors, a division of Winc Australia, to help schools design their very own flexible classrooms.
He spoke with us about the rise of modern and flexible learning environments across the education sector, remarking that they stand in stark contrast to traditional rigid classroom environments. Those "outdated teaching methods and rows of static desks and chairs", are something he is passionate about helping teachers and learners say goodbye to for good.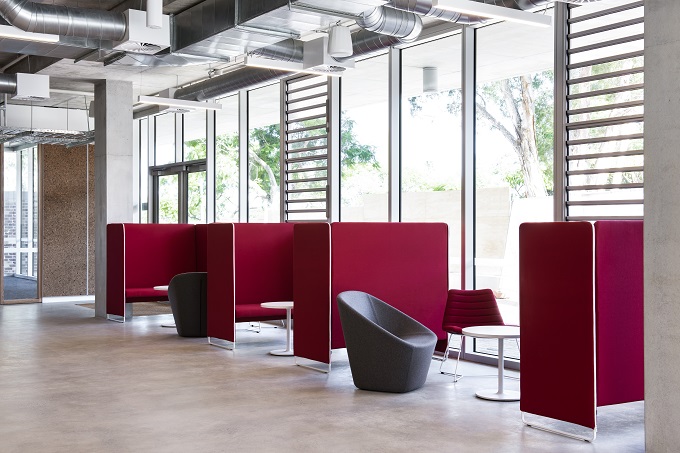 "Schools across Australia are beginning to adopt modern furnishings that encourage independence, collaboration and creativity among students. These contemporary learning spaces have embraced a more flexible approach to layout, furniture options and use of space to facilitate a range of valuable learning experiences. To successfully foster intellectual, mental, and emotional growth, schools need to develop a spatial design that supports a variety of interactions between students and teachers.
"A truly versatile learning space must be capable of facilitating a mix of individual, small group and large group dynamics. Classrooms should therefore be sectioned into smaller purposeful spaces. David Thornburg, an award-winning futurist, author and consultant, identifies three archetypal learning spaces in his research. These are the Watering Hole (home of dialogue), the Campfire (home of the lecture) and the Cave (home to cognitive construction of understanding).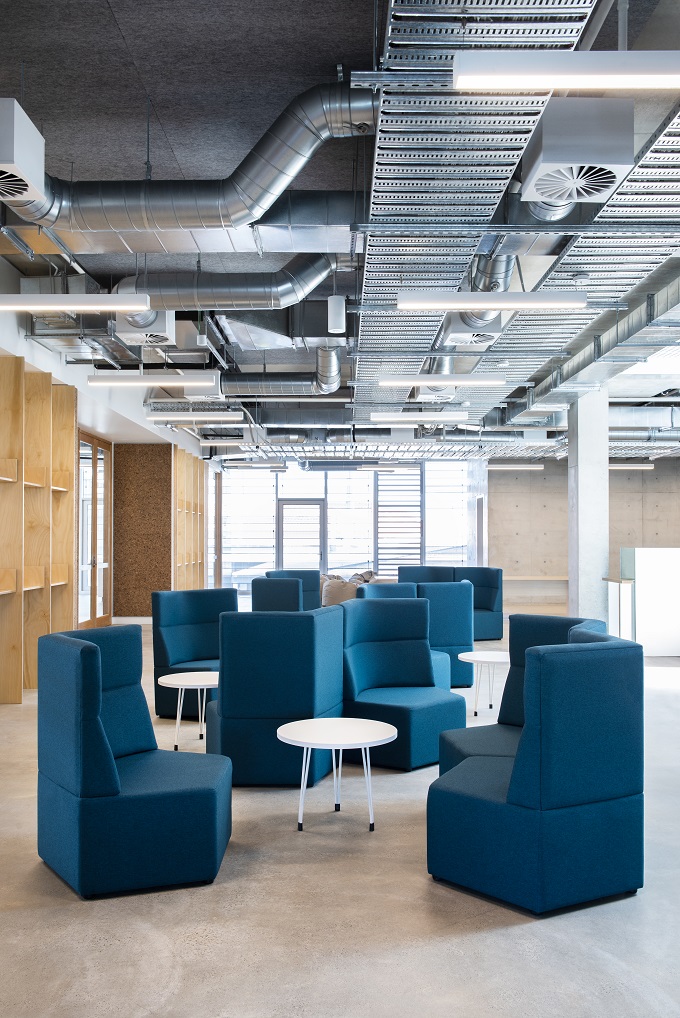 "Ergonomics, modularity and ease of maintenance are three trends that we've seen emerge and they're all absolutely necessary for schools in the future. Furniture needs to be comfortable, durable, and easily maintained but also highly adaptable. I recommend integrating modular furniture in school designs as this really makes the most of the space and helps facilitate tailored learning experiences."
Junior explained that the adaptable nature of flexible working spaces cultivates higher interaction and engagement with lesson content. He said: "Furniture designed to accommodate flexible, creative and independent learning will play a vital role in schools of the future by elevating the student experience, supporting their learning and growth, and cultivating their ability to work both independently and collaboratively."