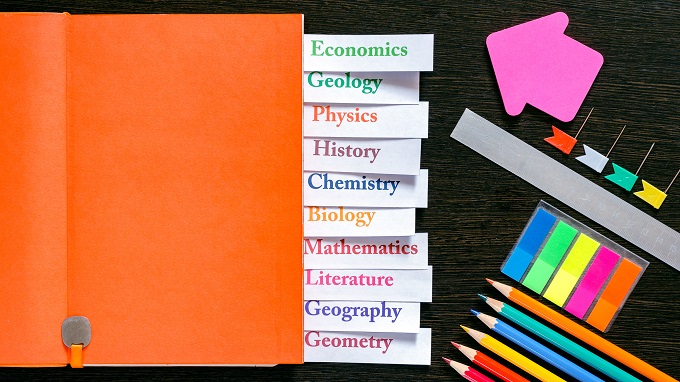 The latest Trends in International Mathematics and Science Study (TIMSS) show "encouraging" signs for Australia with improvements in Year 4 science and Year 8 maths and science, but the results have done little to quell concerns about a shortage of suitably qualified teachers in Australian schools.
Australia has one of the highest rates of out-of-field teaching (teaching outside field of expertise) in mathematics and science in the world and education experts have warned a lack of appropriately qualified teachers will have long-term negative consequences for the Australian economy.
Check out David's full article in our latest print issue. 
Dr Maaike Wienk, research and policy officer from the Australian Mathematical Sciences Institute (AMSI) told School News that high-level skills and knowledge in science, technology, engineering and maths (STEM) subjects are crucial in an increasingly technology-rich world.
"Industry is changing," Dr Wienk said. "What we are seeing now, especially in the last couple of years, is the importance of things like data analysis and statistics analysis. Those types of skills have become more and more important and it's really important we have a lot of students engaged in mathematics and sciences.
Industry is crying out for people who have those skills.
That is echoed by a CSIRO report which shows 75 percent of the fastest growing occupations will require high-level skills in STEM subjects. The national science research agency said the speed of technological change in today's workplace is unprecedented and has called for targeted investment in education and training to ensure a sustainable and more productive economy.
"For most, if not all science and technology areas, a good understanding and working knowledge of mathematics is crucial," Dr Weink said. "It's one of the basic skills that all students should have."
The Australian Council for Educational Research (ACER) is among the institutions that have identified out-of-field teaching as an ongoing concern to improving educational outcomes but deputy CEO Dr Sue Thomson said the International Association for the Evaluation of Educational Achievement's (IEA) new TIMSS results "show that some progress has been made".
Conducted every four years since 1995, the TIMSS is the world's longest running large-scale international assessment of mathematics and science. More than 580,000 students from 64 countries and eight benchmarking systems participated in the 2019 study, including 14,950 Australian students from 571 Australian schools.
The latest results, released in December, show Australia's achievement in Year 8 mathematics and science, and Year 4 science has improved both in an absolute sense and relative to other countries since the 2015 assessment. Year 4 maths results were however exactly where they were in 2007.
Also of concern, is that only 70 percent of Year 4 maths students achieved the TIMSS intermediate international benchmark – the nationally agreed proficient standard. Since 2015, the only cohort to have shown improvement in Australia in relation to the benchmark is Year 8 science.
Despite there being areas of concern, Dr Thomson, the national research coordinator for the TIMSS, said in a statement the overall performance would be welcomed by many Australian schools and teachers but conceded "there is still a solid tail of underachievement that needs to be addressed". 
"More work needs to be done to achieve our national vision for educational excellence, particularly in Year 4 mathematics," she said.
Addressing that "underachievement" requires a concerted effort and while there is widespread consensus that the quality of teachers matters for positive student outcomes, there is less agreement on which aspects of teacher quality matter. Both ACER and the AMSI have however highlighted out-of-field teaching as a key aspect which has the potential to affect teaching effectiveness.
Dr Wienk said with all other things being equal, teachers with domain-specific qualifications – having completed both content and methodology training in the area – should be more effective than those without that expertise.
"The benefit of teachers who are trained to teach mathematics, they are the teachers who are best qualified to teach mathematics to a high a standard and also to make maths interesting, relevant," she said.
"They are better able to make connections between different areas of mathematics.
"There's an analogy there: If you send to children to take swimming lessons you would want your teacher to be a qualified swim instructor."
While some teachers thrive on the challenges presented by out-of-field teaching, Dr Wienk said for many, teaching outside of areas of qualification can be detrimental. 
"There is research about how teaching out of field impacts the way they teach," she said.
"The evidence is that those teachers don't have the same self-confidence in their ability, they feel like they are not much further ahead than their own students so that is going to impact on the quality of their teaching."
Dr Wienk said motivating students to learn STEM subjects can also be a challenge and teachers have a critical role to play with studies in Australia consistently showing participation in secondary school advanced maths continues to decline.
Ongoing data analysis of Year 12 mathematics enrolments shows that while national participation rates in final year maths subjects are still high, at about 80 percent, the proportion of students choosing advanced maths subjects has declined in the past 20 years.  In every year of the past decade, fewer than 30 percent of Year 12 students chose intermediate or higher mathematics. In 2019, only 10 percent of all Year 12 students studied higher maths and only 20.5 percent of all final year students studied intermediate maths – the lowest participation rate since 2015.
"What we see, and I'm talking about high school here, students do disengage from mathematics. They don't perhaps see the point of it, or they might not see a career path in it," Dr Wienk said.
"Even if they don't want a career in it, they don't see the point of taking it to support the skills development in other areas, particularly in other science and technology areas.
"It's a very complex issue to tackle and I don't want to pinpoint and say there is only one cause of the malaise, but of course out-of-field teaching is a key one."
Australia has one of the highest rates of out-of-field teaching in mathematics and science in the world with data showing 22 percent of Year 8 students were taught by out-of-field teachers, compared to an international average of 13 percent. 
ACER's Crunching the Numbers of Out-of-Field Teaching report shows less than one-in-four Australian high school students have a qualified maths teacher and a survey by the Australian Education Union showed that 45 percent of secondary school principals reported they had maths and science classes being taught by teachers who weren't fully qualified in the in the subject area. Secondary school principals also reported that vacancies in the curriculum areas of maths, technology and science were the most difficult to fill.
"It is a real issue," Dr Wienk said.
"There are not enough teachers that we would called fully trained to teach mathematics in Australia."
The AMSI has labelled out-of-field teaching in Australia a "crisis" but the institution still believes the issue can be turned around. It has however warned any solution "will need a long-term commitment to attracting more mathematics teachers and retraining existing teachers".