Teaching Resources
Behind the scenes of the Aussie Bookstagang
The Aussie Bookstagang are a group of online bookstagrammers with a combined following of over 130,000 people and collectively are crusading for Australian authors and publishers.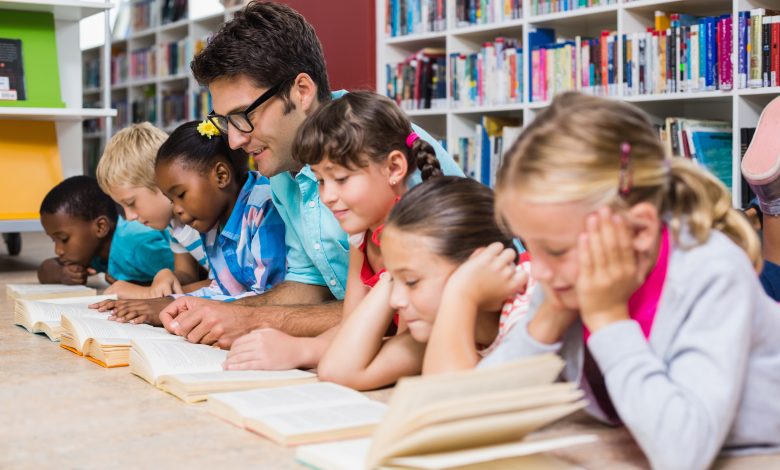 "I feel that as home lives get busier and busier – teachers reading aloud to students becomes more and more important. It can be the only experience of being read to for many students." Lucy White @lovefourreading
They are a small group of Aussie mums, comprising past and current primary school teachers, authors, librarians, a physio, even a dramaturg. As individual bookstagram accounts, they read and share hundreds of children's books every year with their dedicated followings. Together, they are the Aussie Bookstagang, and their annual 'Best of' awards might just be an educator's best friend.
Aussie Bookstagang 'Best of…' Awards
The Australian Bookstagang began a few years ago as a sub-group of the larger global Instagram group working under the hashtag #Bookstagang. While from a variety of backgrounds, living in different states, and with their accounts focussing on different types of books, the Aussie Bookstagang's shared love of Australian children's literature has consolidated the group's focus with the Bookstagang 'Best of…' awards, presented annually to new releases from Australian publishers.
Award categories include Best Picture Books, Best Board Books Best Illustration, Best Non-Fiction, Best Biography, Best Middle Grade, Best Graphic Novel, Best Early Reader and the Kids' Choice Awards – voted by the well-read children of the Bookstagang. Categories can change from year to year based on how many releases there have been in the previous 12 months.
"Book awards like the 'Bookstagang Best Of…' are so important as they highlight and showcase the incredible talent we have amongst writers, illustrators and publishers in Australia," says Sandy Bigna, writer and former librarian @aussie_kids_books. "I'm always looking to shine a light on our incredible Aussie authors and illustrators and the book awards provide a platform via which to do this."
The only prerequisite to be considered for the awards is that books need to be published in Australia. The Bookstagang are sent some books from publishers, but also actively seek out books from libraries as well as buying their own copies. This independence is important, says Lucy White, former primary teacher @lovefourreading. "We like to promote and celebrate Australian books as we believe in supporting our wonderful small but mighty industry. We all bring a different perspective and aren't dependent on books that have been paid for and nominated by publishers for the CBCA awards. I feel our collective online presence helps boost visibility to new creators and books from smaller or indie publishers."
Another point of difference with the 'Best of…' Awards is that there are four winners in each category. "Four winners allows us to showcase more of the books that we have loved, while still making it a limited group. Books in the same category are often so varied, so it allows us to highlight a range of creators and texts, without being overwhelming," explains Rita Szrenko, primary teacher, literacy coach and assistant principal @get.kids.booked.
"These sorts of awards are important as they shine a light on the hard-working magical beings of the Australian KidLit scene who are not celebrated nearly enough. We are committed to amplifying and championing Australian voices and stories and getting those voices out to the wider world." Shannon Wong-Nizic@ohcreativeday
While the 'Best of…' awards originally started as a way of helping parents know which great books to buy at the end of the year or for Christmas gifts, the comprehensive list has proved an added bonus for educators.
How the 'Best of' awards can help educators
"In recent years, the number of quality books being published has truly skyrocketed. I think it's so important to bring these quality books to the attention of people who are purchasing reading material for their homes or schools. Sometimes, these newer books don't get the attention they deserve, compared to the classics that we've grown up with," Primary School teacher Jay Selvaraj @flipwithjoy says. "There are so many new and brilliantly written books that are perfectly suited as resources for the classroom. Quality picture books especially can make excellent mentor texts for all aspects of literacy. I've used a fair few in my well-being lessons too! It takes some time to find them and bookstagram is an amazing place to start."
As Rita Szrenko @get.kids.booked points out, the fact that so many of the Bookstagang are educators, gives authority to the awards. "Ultimately, I think the Awards highlights quality children's literature that is current, relevant and engaging. It allows educators to see that there are many different facets of kids' literature, and it is important to expose them to a variety of genres in the classroom. The fact that a number of us are educators too, raises the credibility of the books, because we can see how they would be useful to use with kids in various theme work or English lessons."
Lucy White @loveforreading explains further: "The books we promote can be used in a variety of KLAs or purposes in the classroom. Stage 2/3 teachers should still be using picture books! They are incredible sources for building visual literacy and inferential comprehension. So many picture books have depth and are multilayered in their themes that it's not until children are older that they can pick up on all that was intended.
"Last year's release of Snap! by Anna Walker is perfect for phonics in changing the middle sound snap to snip, drop to drip etc and also great for teaching onomatopoeia and yet it's also a book that could be a wonderful inspiration for a Wetlands or Creative Arts unit. Dirt By Sea is a wonderful graphic novel in a picture book format for S2 classes that suits studying significant places in Australia for HSIE/Geography units, units of distance and mapping in Maths, creating their own storyboards in English and then there are themes of family relationships and grief and loss to discuss. Literally, whole units of work can be built around these books! I hope educators see the books we feature and use them as ways to hook students into their learning."
Getting Representation Right
Another advantage of the 'gang seeking out all books from all publishers, big and small, is that there is an enormous variety of voices in the books they promote.
"I'm loving the transition into really inclusive, diverse storytelling and characters. I love that books are now beginning to have representation of race, gender and disability seamlessly integrated," says Jessica Russell, health professional and physio @canyoutellmeastory. "It doesn't feel forced, it just feels real. I also love that this week alone we received a book about counting in Mandarin, celebrating Ramadan, living with autism and so many others across such a variety of subjects and genre. I hope this will keep educators excited and looking for new and interesting stories rather than relying on the same old ones all the time."
Cristin Kelly @artsplorers_au says it is vital for children to be exposed to books that depict kids who look like they do and live like they do: "This is vital because our Australian kids benefit from hearing Australian stories, seeing their world in images they recognise, and learning about things that are relevant to them and the people in their lives." She goes on to explain, that these stories can only be written and published with the continued support and nurturing of the Australian arts community. "We all are better for having Australian artists from diverse backgrounds and perspectives who can make a living here and afford to continue to hone their craft, share their creativity, and mentor future generations. This only happens if we support Aussie publishers who are taking the risk on artistic, but not necessarily commercial, books."
"As a Teacher-Librarian in an extremely diverse school, it is my aim to provide my students with books that reflect their lives whilst providing windows into the lives of others. Too often I see books being recommended based on an adult's childhood reading and the associated nostalgia. Children's publishing has come such a long way since we were children and I urge all gatekeepers to get into their local independent bookshops and libraries and to talk to the knowledgeable staff about all the latest Aussie releases. Australian stories deserve to be shared widely and celebrated loudly." Shannon Wong-Nizic @ohcreativeday
*In the interest of full disclosure (and bragging rights) Brilliant Minds: 30 Dyslexic Heroes Who Changed Our World by article author Shannon Meyerkort was one of the 'Best Biography' winners in the 2022 'Best of…' Awards.