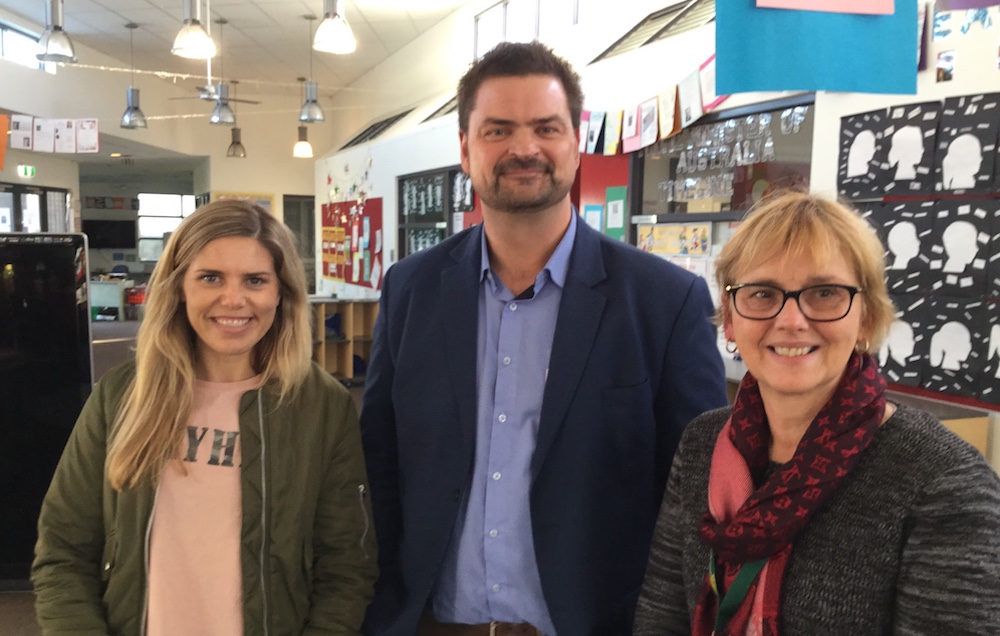 Adopting a restorative practice under the guidance of Adam Voigt has transformed tension into talking, and conflict into communication. Behaviour is improved, repeat offending reduced, and the school is just… happier.
Why do teachers teach? It's not for the corporate perks; they want to make a difference in the lives of young people. They want to inspire their students to achieve their potential.
Professor John Hattie says teachers who have created positive teacher student relationships are more likely to have a higher impact on student achievement.
In a climate where scrutiny of teachers and their impact is at an all-time high, yet desired outcomes continues to elude us, resulting frustration seems apparent in record levels of teacher attrition. With student behaviour a frequent cause of stress, anything to ease the burden is worth exploring. If Hattie is right, and impact is largely reserved for those who have cultivated positive relationships with students, relational culture is more than a 'feel good' approach.
A relational school culture is focussed on all relationships in the school. If we accept that teaching and learning are social functions, then relationships matter. They will underpin all functional exchanges, from the transmission of information and skills in class, to the efforts made by school leaders and teachers to maintain a school culture that is safe, pleasant and promotes learning.
Disciplinary approaches, or 'behaviour management' are a source of much debate, but proponents of a relational approach to discipline say the proof is in the pudding. Restorative practice (RP) is a feature of a relational school culture, and has become a much-discussed response to behaviour concerns countrywide.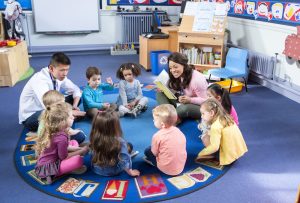 In general society, restorative practices can form a more inclusive approach to justice – and in a school setting; to behaviour management. Examples of restorative justice in the adult world include 'circle sentencing' or community sentencing, which have been used with reported success in Indigenous communities. Elders and community members manage a process, whereby those affected by the transgression describe the impact of the action, and suggestions are circulated about how it can be righted, or their wellbeing 'restored'.
RP in a school setting follows a similar format. The method involves a lot of talking, in circles, in restorative meetings after an event, and during 'meta-classes', to build empathy and skills in affective expression.
RP is a sharp turn away from traditional discipline, characterised by external judgement of a child's behaviour and deeds, followed by an arbitrary list of punitive responses. RP highlights how actions have affected other community members and how equilibrium may be restored. Loosely: 'What has happened?'; 'Who has it affected?'; 'How can I make it right?'.
The approach builds connection, while encouraging children to take responsibility for their actions, and work towards reparations; a far cry from the passive role a child plays as punishments are doled out – often in a manner that feels arbitrary to many recipients of discipline.
In the case of a bullying incident, teachers support the 'victim' to share how the offender's behaviour has impacted their learning and sense of wellbeing. The 'offender' is then supported to workshop a resolution. The onus is on the child to repair relationships. These opportunities empower both offenders and victims to practice agency in relationships, and by extension, in society.
Research shows that students play different roles in different conflicts. The Longitudinal Study of Australian Children (LSAC) indicated that "In fact, three-quarters of the adolescents who reported that they had bullied others were also victims of bullying," as reported in The Conversation, by Anne Kavanagh, Tania King and Naomi Priest.
Students will play a different role in each conflict; learning each time, how to also take part in the solution. The learning opportunities here are manifold and schools are taking note.
Most teachers now accept that research indicates students must like you to learn from you. They don't have to see you as a friend, but they should respect and trust you. 'Firm and fair' are the buzz words, and where there's a buzz, there is usually a cause for the assenting swarm.
The Australian Society for Evidence Based Teaching published an article titled, 'What Everyone Needs to Know About High-Performance, Teacher Student Relationships', which emphasised the importance of both friendliness and "press" – that is pressure/encouragement/expectation to achieve.
An authoritarian teacher, according to the article, will exhibit "a high amount of press" but "low amounts of care", and "they view their relationships with students as an us-vs-them phenomenon, where it is important for them to come out on top".  This interacts poorly with a relational culture.
The article continued that a "high performance relationship" will be high on "press" and high on "care". If impact is what we're after, and positive relationships are key to impactful teaching, RP seems an obvious step.
So, RP in theory is great, but to get an idea of RP in practice, School News interviewed the RP team at Leopold Primary School in Victoria. The school embarked on their RP journey three years ago and they haven't looked back. Leopold is a large school with 700 students from years prep to six.
Principal, Jan Rollinson, says it's all about relationships at Leopold: "We are investing as much we can in communication."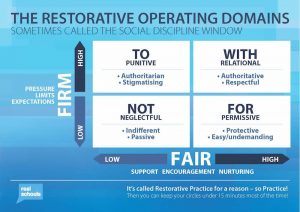 The school has adopted a social discipline model (see fig 1.). The teachers are now managing discipline "with" the students, they are no longer doing it "for" or "to" them. Ms Rollinson says relational culture means withdrawing from a "punitive" (doing to) or "permissive" (doing for) style where students "didn't have to think or problem solve".
"Our conversations are richer," Ms Rollinson added, saying that when discipline was punitive, during the 'talking' part of the process, the student was distracted, worrying which punishment would be doled out.
Ms Rollinson said learning about RP "has changed the way we look at (and feel about) behaviour". "Learning is messy," Ms Rollinson added, suggesting that, while things don't always follow a neat set of policies and outcomes, students and teachers are learning all the time from each practice.
Integration into the school culture has been enhanced by integration with the school values and staff culture. Ilona Sliwa is a lead teacher, who acts as the annual implementing team leader of student engagement and wellbeing. Ms Sliwa leads a team of nine teachers and representatives from all grade levels.  This level of integration is indicative of how Leopold has embraced and engaged with relational cultural. Ms Sliwa's role "builds a collective and distributed staff capacity to implement a relational culture through a restorative approach," Ms Rollinson explained. 
Ms Sliwa said, "we focus on our four school values each fortnight, which we implement through our check-in and check-out circles, prep through year six."
This integrated approach has reaped results, which were evident in a recent school feedback survey: "We've seen improvement in students' attitude to school and in student wellbeing." Ms Sliwa reports a palpable increase in student displays of empathy.
She says responses have been positive from most quarters, and student wellbeing meetings are held three times a term to monitor progress and discuss: "One great thing has been really opening up our practice."
Australian educationalist (and Leopold's 'relational culture mentor'), Adam Voigt, rates this 'opening up of practice' as a major contributor to their success: "They bought in very strongly to being explicit about how they practise, and how they support teachers to make that change in practice."
Ms Sliwa says Adam Voigt's enthusiasm for RP and relational school culture infected most teachers initially, but now results have done the rest and most have the relational success fever: "If you walk around the school, you hear conversations. There's dialogue everywhere. I would say, most, if not all staff are using this process well; we've come so far."
"Leopold is a really large primary school, and to build a positive safe relational community of that size, you need to be really explicit about it – doing more than hoping that if you've got good people in the classroom good things will happen," said Mr Voigt.
After three years of tireless and "persistent" application, Mr Voigt says the school is seeing the rewards – and the Leopold leadership team says it's well worth it.
Ms Rollinson says they were committed to a whole school transformation but it happened in layers. They would make a change in one area and then find an "issue" somewhere else in their practice.
Mr Voigt's view? "As they got clearer about what the restorative practices were all about, they started to see things in their school that both were restorative and weren't. It wasn't as though they just turned one rock over and found another problem, they were there all along. They had taken themselves to a whole new level of skill in being able to discriminate between good practice and unhelpful practice in their school."
Mr Voigt says "picking and choosing" bits of RP will obstruct a cultural shift: "You only get genuine cultural benefits when you commit completely, and 50 percent effort does not equal 50 percent result."
He says Leopold's "genuine and very manifest commitment" has transformed the culture of this school to a 'relational culture'.
Nuts and bolts – lots of talking
"I think that we have learnt to always be ready to talk," said assistant principal, Cheryl Hair, who is responsible for student engagement and wellbeing at Leopold. She also acts as an RP mentor and coach to students and staff.
"We've needed to tune students into their feelings, and they're learning to talk about the behaviours, and how things feel, body and mind.
"We're investing as much we can into (using and teaching the use of) affective statements to create better relationships with our children so they can understand what we expect."
Natasha Rae is Leopold's wellbeing officer – counselling and culture building. She said, "kids can't learn when things are not 'emotionally right' for them. If neural pathways are blocked, due to stress from home, or when kids come to school without developing 'a social language', it's about creating an environment that promotes building optimism".
She says, occasionally, parents can be more of a challenge than students, but explicit practices can help demystify RP for parents who are used to (and employ) traditional punitive approaches to discipline: "Opening up your practice is important, to your fellow colleagues, and to students and parents, and explicitly explaining to them why you are doing things helps."
She says it's also about explicitly teaching values and social skills like empathy: "Schools need to be 'hand-in-hand' with the students. It involves a high level of support, and really working with students."
She says a punitive approach won't ultimately improve outcomes for a troubled student, and can represent "a deadend", whereas, "I'm going to walk with you" can support a student to succeed.
The inherent democracy of a circle
In practical terms, the process is underpinned by a culture of dialogue, and circle time as a way of life. These circles can vary in purpose and location, but never format.
Ms Rollinson says circles can happen 'any which way': "Sit down, stand up, hanging from trees; the only rule is to have everyone, including the teacher, on the same level. All voices have equal value. Quickest to manage are the stand-up circles, especially for a 'learning circle' – short, sharp and shiny".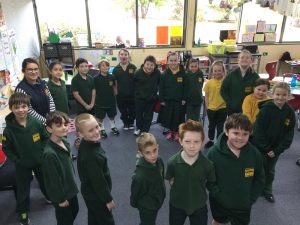 Purpose-wise, they can be as a "check-in" at the start of the day, or a "check-out" at the end. Ms Rollinson says these serve to catch any issues incoming or outgoing, ensuring teachers are aware that a student needs support.
Circles can serve to prepare students for change, while 'response circles' will occur when an issue has arisen and needs to be discussed. 'Learning circles' can find out what the children know or let students know what is expected of them.
The process is ongoing and the learning opportunities infinite. Far from being the hard road, Leopold's leadership team reports an ease in behaviour, a reduction in repeat offending, and a happier school. "It's just as quick as well. It takes three minutes to sort out most issues, and the time we do invest is more powerful," Ms Rollinson said. "We also feel better doing it."
According to Adam Voigt, RP is the way of the future. He says the RP methodology better aligns with the way our brains are formed, how we process information, and the way we inhabit a social system. He echoed the words of educationalists and futurists with: "What do our kids need to be employable? They need to be creative collaborative problems solvers; that's what this teaches them."