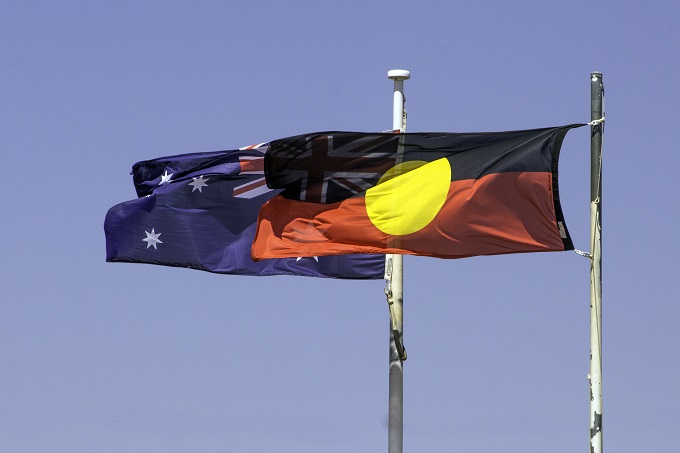 Hot on the heels of massive controversy surrounding the actions of a Knox Grammar School teacher who tore her students' drawings to teach them about Indigenous Australian history, School News has pulled together a round-up of resources schools can use in class.
Check out these fun back-to-school resources
Turning up to school every day makes a significant difference to students' lives. Higher school attendance leads to more positive student outcomes. For this reason, the Department of Education has a range of fun and engaging resources to support students' in their efforts to attend school – every day.
The adventures of Jimmy and Sam the Dog animation and comic book features NRL legend Sam Thaiday as Sam the Dog, with a cameo appearance by Johnathan Thurston, plus former Queensland Firebirds netballer Beryl Friday.
Head to Every day counts to check out the materials.
State libraries and museums
Bunjilaka Melbourne Museum shared the following classroom ideas:
Aboriginal culture: Visit the Culture Victoria website.Why do you learn about the impact of the European invasion on First Peoples from this section of the website?
Aboriginal Languages: Learn the names of some of the languages spoken in Victoria using the First Peoples interactive map. Visit the Bunjilaka website.How many different languages are there in Australia? What has happened to them? Visit the Creative Spirits website and the ABC Online to view the AIATSIS map of Aboriginal Australia.
The University of Sydney has an extensive list of resources on its library website for teachers to use, including a wide range of Children's and Young Adult Literature.  SOURCE
The University of Sydney Library Catalogue has a collection of children's ebooks, one example is Remembering Lionsville [electronic resource] : My family story. Recent ebooks from Magabala are also available via the Library catalogue. 
The Macquarie PEN anthology of Aboriginal Literature – Teaching Guide is a freely available teaching Guide accompanying the Macquarie PEN Anthology of Australian Literature. It comprises ten units framed around concepts that focus on a range of themes, ideas and issues, for lower, middle and upper secondary English students. It is supplemented by a range of film clips and other resources.
Resources on 'the freedom rides':
Victoria's department of education and training shared information about copyright and credit schools should adhere to when teaching Aboriginal and Torres Strait Islander culture. SOURCE
The first step in the development of any school activity involving students' active development of, or production of a replica of, a Koorie cultural expression must be consultation with the Traditional Owners or Custodians of the land on which the school stands.
The Traditional Owners or Custodians remain the owners of the Indigenous cultural and intellectual property (ICIP) rights used in the activity, and should be acknowledged as such in any published materials relating to the activity.
The activity must not damage Koorie, and more broadly Aboriginal and Torres Strait Islander, cultural integrity.
If a task or unit will require students to actively develop or produce a replica of a Koorie, Aboriginal or Torres Strait Islander cultural expression, consultation with the Koorie, Aboriginal or Torres Strait Islander Community that owns the cultural expression is required.
If you are unsure about the need to consult or are seeking advice on appropriate local Koorie Community organisations, contact your local Koorie Education Coordinator or Victorian Aboriginal Education Association Inc (VAEAI)
Indigenous cultural and intellectual property
Indigenous Cultural and Intellectual Property (ICIP) rights must be respected. ICIP can cover many different forms of traditional culture and expression. Some of these are:
Writing, e.g. a book, poetry
Music, e.g. a song
Performances, e.g. dance, ceremonies
Artistic work, e.g. painting
Languages
Tangible cultural property, e.g. sacred sites, burial grounds
Intangible cultural property, e.g. stories passed on orally
Documentation of Indigenous peoples' heritage in all forms of media, reports, films, sound recordings. (Source: Artists in Black, Arts Law Information Sheet).
For more information, see:
Your free Aboriginal and Torres Strait Islander resource
Did you know the Dandiiri Schools and Community Library in Brisbane serves schools all around Queensland?
Dandiiri Library is a valuable, state-wide resource reflecting all aspects of Aboriginal and Torres Strait Islander culture and history.
Schools can access fiction and non-fiction books, DVDs, puzzles, puppets, toys, kits, artefacts and teacher reference materials, all with an Indigenous focus.
The library's knowledgeable staff can help teachers embed Aboriginal and Torres Strait Islander perspectives across the curriculum in authentic and meaningful ways. Dandiiri is also an excellent source of materials on topics such as Reconciliation, the Stolen Generation, Native Title and NAIDOC week.
Membership for schools and teachers is free. Visit the Dandiiri Library page for more information.​​​​​​​​​​​
South Australian Moodle – new resources and units
The SA department of education encourages teachers to follow the Aboriginal Education and Learning Facebook page, where new resources are developed and shared. Click here to view.
Teachers can also scroll through the state's Scootle hub to find relevant resources as well as cross-curricular tie-ins from the Australian Curriculum. SOURCE.
Young time travellers can learn about A South Australian Story here, hearing from Kaurna people about important dates in South Australian history and changing worlds. It's a beautifully designed web resource! Click here to view.
A better understanding of language
The Department of Education's new video, My Language Matters, narrated by NRL legend Sam Thaiday, raises awareness about the language backgrounds and language learning needs of many Aboriginal and Torres Strait Islander students.
Not all Aboriginal and Torres Strait Islander students use Standard Australian English (SAE) as their home language. In fact, a significant number speak a traditional language, a creole, or one of many Aboriginal English dialects as their home language. My Language Matters provides a brief history of Queensland's Aboriginal and Torres Strait Islander languages and explains the '3 way strong' policy.
The department's '3 way strong' approach recognises and values all language varieties spoken by Aboriginal and Torres Strait Islander people, engages Aboriginal and Torres Strait Islander learners of English as an Additional Language or Dialect (EAL/D) by explicitly teaching SAE and supports Aboriginal and Torres Strait Islander student's connection to their heritage through culture and languages.
My Language Matters alerts school staff to the importance of identifying Aboriginal and Torres Strait Islander EAL/D students, using Bandscales to understand student's SAE proficiency and explicitly teaching SAE to support every Aboriginal and Torres Strait Islander student to access the curriculum.
Watch the My Language Matters​ video​. Feel free to share throughout your networks
To learn more about how to recognise, respect and respond to the languages of Aboriginal and Torres Strait Islander EAL/D learners, visit the EAL/D Hub​ (login required).​
Nominate for 2019 Queensland Reconciliation Awards
The Queensland Reconciliation Awards recognise initiatives undertaken by educational institutions, businesses, community organisations and government departments that go above and beyond their core business to foster reconciliation and pave the way for a better future for our state.
There's $25,000 in prize money to be shared across all award categories.
To nominate, review the 2019 guidelines (PDF, 6.5MB) and agency/organisation endorsement form (PDF, 1.1MB). You'll then need to register and fill out the nomination form​.
Nominations close 5pm, Monday 25 February with the award recipients announced during National Reconciliation Week, 27 May – 3 June 2019.