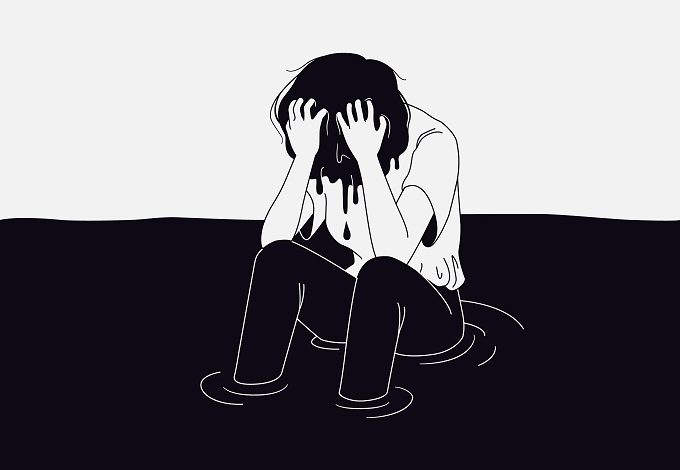 The Child Impact Survey, involving over 5000 families and 130 school leaders, has been conducted annually by Outside School Hours Care (OSHC) provider Camp Australia since 2020.
Data from the latest survey, which was conducted in December 2022, showed that almost one quarter of parents (24 percent) reported their child's emotional patterns worsened in 2022 despite the end of lockdowns. Children are more sensitive and easily overwhelmed, with the finding supported by 62 percent of school leaders surveyed.
Linda Stade, educator and consultant, says the return to school after two years of lockdown and disruptions was difficult for many.
"Even though we were back to face-to-face learning there were still lots of disruptions, especially in states affected by flooding," explains Ms Stade. "Some states, like Western Australia and Queensland only experienced their first real mass infections in 2022. After years of hearing that our borders were closed to keep us safe from the virus, the idea that the borders were now open and infection numbers were high was distressing. Many kids didn't understand that vaccine rates and variations of the virus meant it was less of a threat. They just felt a sense of, 'Why aren't you keeping me safe anymore'".
Moreover, the young age of many students meant that the pandemic disproportionately affected a greater percentage of their lives.
"You must remember that if a child is 8 and they have had 2 years of disrupted schooling, that's a quarter of their life. It isn't a slight pause in their journey, it was huge. In 2022, they were essentially starting their school life over again." Linda Stade.
Dr Justin Coulson, parenting author and expert, said the Camp Australia research highlighted the importance of supporting children's resilience so they can deal with challenging times.  "Despite the survey being conducted in December, well after the end of lockdowns in Australia, the results suggest there may be lingering negative effects of the pandemic on children."
Screens causing detachment
Another finding of the research was that increased screen time is seen by parents as a growing concern, with 42 percent of parents reporting too much unproductive screen time as their top concern.
"Increased screen time was inevitable during the pandemic," said Ms Stade "but it doesn't seem to have resolved since. The opportunity costs of screen time are relationships and experiences… both build resilience. If we want more resilient kids, we need to cut screen time and increase their sense of real community and connection. Sports, hobbies and other cocurricular activities can provide self-esteem opportunities and a chance to make friends in different environments."
This view is echoed by Warren Jacobson, CEO of Camp Australia who said "We know socialisation skills are critical for all aspects of a child's growth, but these insights reveal excessive time in front of screens continues, and children are more erratic and feel less connected despite the end of lockdowns. Providing opportunities for social interaction outside the structure of learning in the classroom is one of the ways we can help address these concerns."
The importance of attendance
One issue that Linda Stade believes is vital to increasing children's resilience and well-being is regular attendance at school. "Going forward I think we need to look at school attendance. Attendance matters not only academically, but also to our kids' wellbeing."
Ms Stade explained that recent research from ACARA showed attendance rates falling nationwide since the end of the pandemic. "I think we need to be really breaking that research down," she warned. "Some students became disengaged from school in the time they were forcibly absent from face-to-face education [and] some students developed anxieties around being in the school community." It's also possible some schools and families had become more lenient in their approach to absenteeism post-COVID.
A Way Forward
Ms Stade says that the key to building resilience and improving children's wellbeing, is routine. "At both home and at school, our kids need routine. Routines reduce anxiety and give kids a sense of continuity. There is safety in knowing what will happen next. During COVID our kids had less contact with caring adults outside of the home. We know these relationships foster a sense of safety and resilience. We need to build these relationships again."
"We need to listen to our kids fears, not to fix them but to understand them. Telling a child that everything is fine, when they don't feel that way, simply makes them feel broken and silenced. Ensuring they feel heard and validating their feeling will make a difference." Linda Stade