Teacher's Desk
Why choosing diverse books isn't enough: It's all about the right representation
You have filled your classroom shelves with a range of books with characters labelled as diverse, but it might not be enough.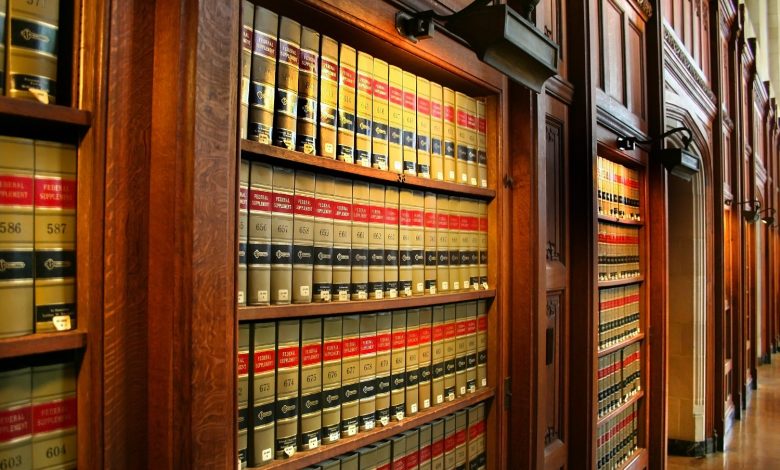 Representation matters. The way different places and people are represented is crucial to how a generation of Australian schoolchildren will learn about places they have yet to visit, and people they have yet to meet. It's also vital for this generation to see characters who look, sound and behave like they do, in the pages of books in their classrooms and libraries.
At a time when shelves are filling with previously unheard voices, it isn't enough to simply choose books that tick the diversity box; we must ensure that the stories being told are authentic.
Kate Foster is the author of middle-grade novels and chapter books including PAWS, The Unlikely Heroes Club and Small Acts. As an autistic author, her books feature neurodivergent children being awesome. She says: "it's so important to me to write authentically, stories that break down age-old stereotypes, stories that don't shy away from the difficulties we have navigating the world and people, but mostly stories that put neurodivergent kids in the centre of fun, happy, wholesome, and inclusive experiences."
Kate wasn't diagnosed until she was an adult so she had no reason to seek out books with neurodivergent characters as a child, however, she says that was lucky as she wouldn't have found much.
"But, at the same time, like most children, I was always looking for that sense of belonging, being seen and accepted, so naturally made comparisons, and found connections where I could. It wasn't easy, but I did. For example, I was obsessed with Mildred Hubble from The Worst Witch series because she was awkward and had to try so hard to fit in, just like me." Kate Foster.
The publishing landscape is changing though, with a number of books about neurodiverse children (and adults) appearing on shelves. Kate writes: "There are some wonderful diverse books published over the last couple of years which I've loved including The Extraordinary Adventures of Alice Tonks by Emily Kenny, Autumn Moonbeam by Emma Finlayson-Palmer, Zachary Ying and the Dragon Emperor by Xiran Jay Zhao, Jaz Santos vs the World by Priscilla Mante, Cece Rios and the Desert of Souls by Kaela Rivera, and Forget Me Not by Ellie Terry."
But she explains that when change is forced or engineered too fast, mistakes are made. "People tend to push back when change is forced on them in a mostly aggressive way, then mistakes happen such as hurrying to put out books with diverse representation which is inaccurate and insensitive, and that's the last thing I want for autistic children."
As a result, not only are there still gaps in the literature — voices, experiences, cultures and disabilities that are still missing from children's books— but problematic representations which can be even more distressing than an outright absence.
Kate says: "A few examples of problematic representation include neurodiverse/disabled kids as burdens on their families; as mere vessels to teach non-disabled characters lessons on acceptance and empathy; as the reason siblings or other family members play up, bully others, or are downtrodden… We have to start thinking about how the Neurodiverse and disabled kids feel seeing themselves in books this way, how it affects their confidence and life, and the way these books influence how other kids see Neurodiverse and disabled kids."
Therefore, it's not enough for teachers to simply select books for the classroom simply because they have characters portrayed as disabled, autistic or different. It's vital that the right representation is chosen.
But how can teachers ensure they have the right books on their shelves?
"I implore teachers to look to diverse creators themselves in the first instance. If you want diverse representation in the books you hand to the children, confident that they're not reading offensive stereotyping, look to the author and see if they, too, share the identity of the characters. I'm not suggesting other authors don't or can't write good representation, but unfortunately, many haven't. It can work the other way round as well. But, listen to the author who has firsthand experiences," Kate says.
As one of the small but growing number of diverse creators to have publishing success, Kate is aware of the added responsibility she faces. "There's added pressure on the shoulders of the handful of diverse creators to represent everyone who shares their marginalisation. Being an autistic author now is a true privilege but also a huge responsibility. I want to write books starring and celebrating autistic kids, but it's pressured and tricky since all autistic people are different and I also don't want to shy away from showing the struggles we have. When there aren't that many autistic stories out there, you feel kind of responsible for representing all of us, and that's impossible."
Kate believes that "changes have to happen right at the very top of the food chain so understanding is then naturally built into publishing houses and filtered down. This in turn, creates more opportunities that are accessible to the diverse creators themselves and not given simply based on an author's previous reputation, platform, and status."
Kate's final advice for teachers: "approach disability and neurodivergent representation in books as you would any other representation. Keep a selection of books on the shelf and give them to every child, not just disabled children. And if it's an adventure story, or a fantasy or contemporary, sell it to the child as exactly that. Avoid labelling it as a "disabled" book. "
Kate Foster has a quarterly newsletter focusing on different disabilities and how they should be represented in children's literature called The Right Rep. You can find more information here.