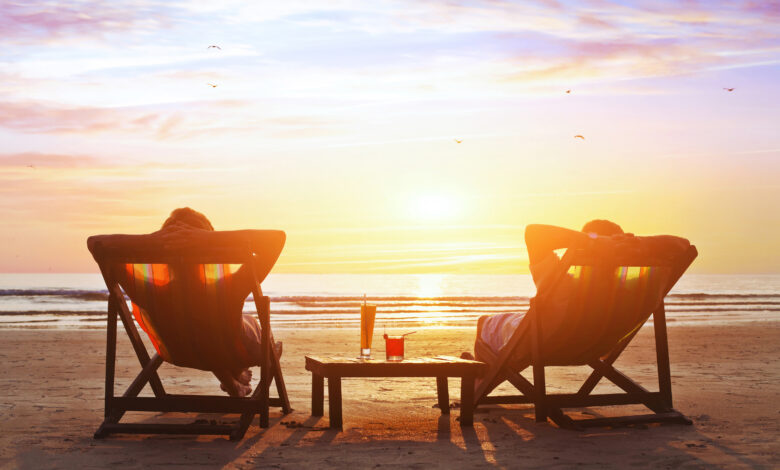 Australian Bureau of Statistics data shows that the average educator will retire around 59
years old and with health outcomes for older Australians improving, teachers need to carefully plan how they will allocate their retirement funds.
Specialist teacher financial advisory company The Moreton Group has crunched the numbers on some of Australia's most popular destinations to find the top 5 most affordable places for teachers to enjoy a long retirement.
1. Victor Harbor, South Australia
Victor Harbor's gorgeous seaside scenery and close proximity to Adelaide are not the only
reasons this coastal oasis is a popular destination for retirees.
The cost of living in regional SA is the lowest in Australia, with 2020 data showing the
average retiree spending 10.51% less than the national average.  Victor Harbor is also
among the more affordable places to purchase property in retirement, with the median value
of its house market $541,104 as of April 2022. Those looking to make the move to Victor Harbor can also expect to make plenty of like minded friends, with 42% of the population over the age of 60
2. Launceston, Tasmania
Known for its vibrant food and arts culture, Launceston is the perfect destination for retiring
teachers wanting to experience city life within good proximity to the coastline.
Due to the recent property boom, Launceston is among the more expensive property
markets for retirees to enter, with the median value of the housing market sitting at
$741,121.
Tasmanian retiree spending on groceries, transport and other essentials is 8.45% lower than
the national average. Teachers looking to retire in Launceston are encouraged to put away
additional savings if they intend to enjoy the city's food and wine offering on a regular basis.
3. Echuca, Victoria
Those who enjoy warm climates, fishing, boating, and water sports will be welcomed into the
Echuca community. Echuca provides idyllic riverside views at a relatively affordable price,
with the current median value of its house market $583,369. The cost of living in Echuca is
also quite affordable, with retiree spending in regional Victoria is 8.13% below national average. With more than a quarter of the population over 60, newcomers can join Echuca's various clubs and associations to find fast friends.
4. Esperance, Western Australia
A tourist hotspot, Esperance is a favourite for retirees, with 28% of the population aged 60 or
over. Those planning to stay active in retirement can spend their golden years exploring
Esperance's incredible beaches and national parks, and with multiple flights in and out of
Esperance Airport every day there is no excuse for the children not to visit.
Retirement dollars are set to stretch in Esperance, with retiree spending in regional WA to be
7.63% below the national average. Esperance is also the most affordable housing market for
retirees to enter, with the current median property value $343,984.
5. Nowra, New South Wales
The beauty of Australia's bushland meets all the amenities of a city, it's no wonder Nowra
has become one of the largest cities in the Shoalhaven Region. Boasting medical facilities,
shopping, eateries, and golf courses, the city has become a fast favourite of retirees, with
almost a third of the population aged 60 or older.
A house in Nowra will set newcomers back around $685,817 according to recent property
market data, and is the perfect homebase for active retirees looking to day trip to Kangaroo
Valley and Jervis Bay. Retiree spending also averages 6.36% below the national average in
regional NSW, allowing room in the budget for exploring Nowra's thriving food and beverage
scene.
Cameron Dickson, Managing Director of The Moreton Group said the most common
question he receives is, "How much superannuation do I need?"
"We recently surveyed our clients and found that female teachers between 45 and 54 years
are heading to retirement with an average nest egg of $230,900, and male teachers with an
average of $160,000.
"Finding how this money will stretch in retirement is not as simple as taking your super
amount and dividing it by how many years you expect to live. Unfortunately no one can
predict how much the cost of living will rise or what exact care we will need in old age," Mr
Dickson said.
"Getting personalised advice is the only way to get a clearer picture of what you will need in
retirement. The Moreton Group helps those nearing retirement build a clear and realistic
roadmap so they can live life on their terms."