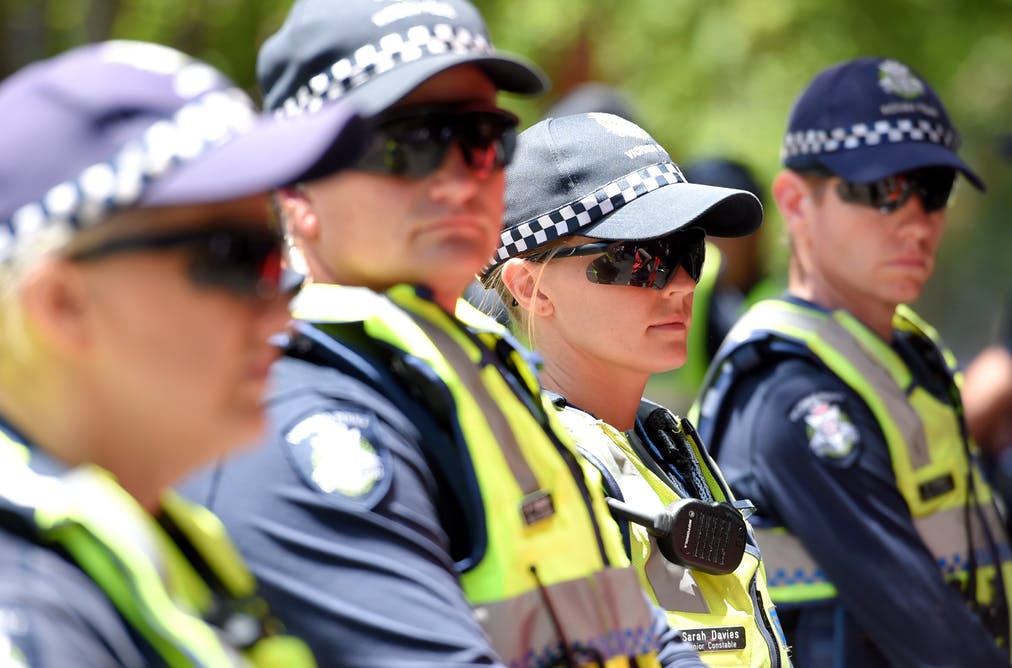 The Police Schools Involvement Program was abolished in Victoria in 2006. It is the only state without a police in schools program. In the 12 years since, the youth crime rate in Victoria has remained the lowest of all states in Australia (apart from the ACT) and the number of children involved in offending has dropped.
---
---
The phenomenon of shrinking youth crime is not unique to Victoria. This trend is mirrored in the US, UK and even Japan.
Despite this, Victorian Opposition Leader Matthew Guy has proposed that 100 "new" police be "put deliberately and directly into our schools". The aim is to prevent crime and build respect for the law and for police.
This policy represents an anachronistic, paternalistic approach to the "problem" of youth crime. It's ill-informed and out of step with evidence about what works to prevent and reduce children's involvement in offending.
---
Read more: Police in schools: helpful or harmful? It depends on the model
---
What do we know about youth crime?
Most kids get into trouble once or twice and then stop. The majority of children who come into contact with the law do so only once, with a small minority recording up to three criminal incidents.
According to theories about labelling and stigmatisation, criminalising kids can increase the risk they will act criminally. For this reason, diverting young people away from criminal justice involvement is an effective way to reduce the likelihood of further youth crime.
A tiny proportion of children go on to frequent and/or persistent offending. This re-offending group has grown slightly. Again, Victoria is not alone here.
As the numbers of justice-involved children decline, the proportion of young people with complex needs associated with their offending increases. With this group, effective intervention requires intensive relationship-based work to identify and meet their frequently unmet needs.
These areas of need include learning difficulties, cognitive impairment, substance misuse and other issues arising from multiple and complex social disadvantages. These needs are often unmet due to children's disengagement and exclusion from schools.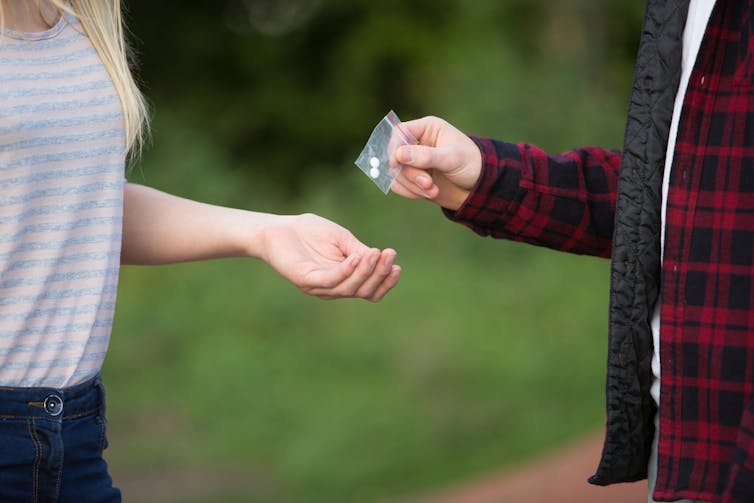 We know the children most at risk of criminal justice involvement come from certain postcodes and these are sites of multiple layers of intergenerational disadvantage. This might be how Guy plans to identify ten "at risk" secondary schools to install the new school resource officers. It's not clear yet.
What is also unclear is how this proposed scheme would add to the work already undertaken by Victoria Police through Youth Resource Officers (YROs) and Victoria Police Youth Corps (VPYC), for instance.
Some groups are over-represented in youth justice involvement
Evidence from the US suggests increasing police presence in areas where school incidents are reported – bullying or drug use for instance – tends to increase the likelihood of criminalisation. This can lead to the often-cited school-to-prison pipeline – where children's overincarceration is a direct result of criminalisation in school settings.
This is a racialised phenomenon – black children are more likely to be suspended or expelled even in preschool in the US.
Even more concerning is the recently reported school-to-immigration-detention pipeline. This has led to young people identified as having gang affiliations being deported under US federal laws that find echoes in our own federal politics.
---
Read more: Racial inequality starts early – in preschool
---
Aboriginal and Torres Strait Islander, African background and Pacific Islander young people are over-represented. This applies not only in custodial populations, but in terms of who police are most likely to suspect or stereotype as "risky".
Children in the care system, with cognitive disabilities and with co-occurring mental health and substance disorders are also over-represented groups in terms of their likelihood of being entangled in the justice system. It is difficult to understand how having police in schools might best prevent these most vulnerable of our children from being involved in the criminal justice system. Remember, schools are the first places they are likely to disengage from.
So what does this picture tell us?
Victorian crime statistics highlight local government areas where offending rates are highest. For example, 12 communities across metropolitan and regional Victoria have rates of more than 8,000 crimes for every 100,000 residents.
---
Source: Crime Statistics Agency
---
Strikingly, yet unsurprisingly, these figures align with pockets of multiple disadvantage. These are identified as the highest-ranking postcodes by factors including unemployment, low educational attainment, high levels of family violence and child maltreatment.
These complex layers of disadvantage require complex place-based responses, involving community-based services working in partnership over time. The Geelong Project is an example.
Police can and do play an important role in such partnerships, working with local services, schools and courts to reduce harm to and by young people.
But vote-grabbing attempts to revive outdated models won't help.

This article was written by Diana Johns, Lecturer in Criminology, University of Melbourne. The piece first appeared on The Conversation.