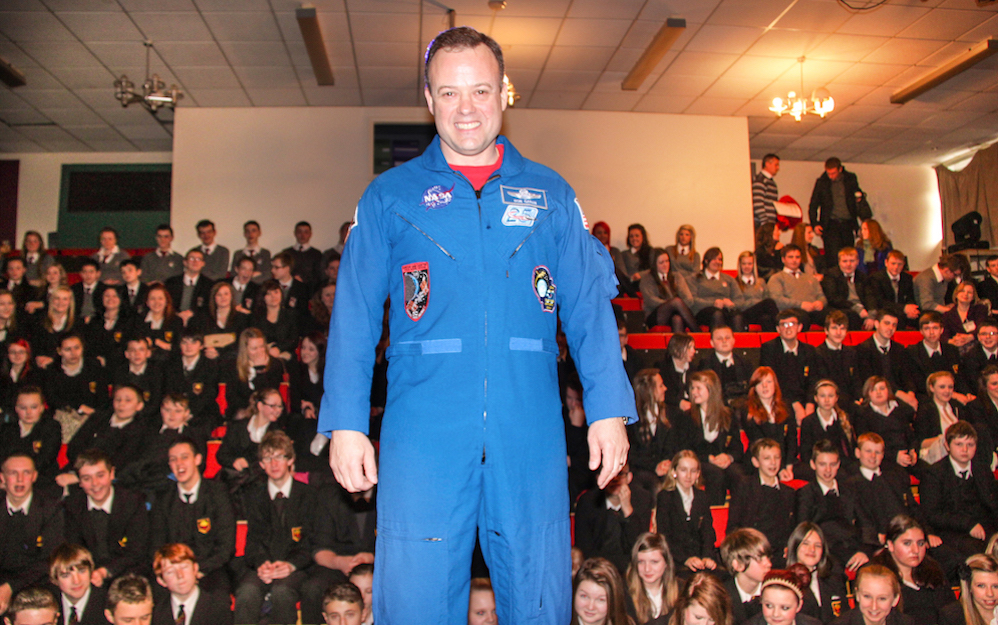 Latitude Group Travel's CEO, Jenny Murphy says she came to the educational tour market determined to fill a space she identified as essential in the marketplace for educational tours. 
This was to create tours with a focus on experiential learning activities, such as workshops, simulations, experiments, Q & A sessions, to name but a few, that were engaging, curriculum linked and that engendered real educational learning outcomes.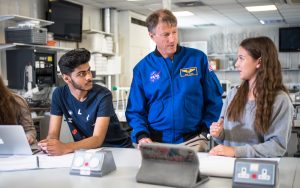 "Tours where you don't just visit the Kennedy Space Centre; you work with and learn from astronauts and come away with a deeper understanding of what it's like to actually work in space," she explained. 
She says school trips need to be more "educational product" and less "travel product".
"While most excursions and school trips seem to be loosely linked to what they teach in the school, we pick up the curriculum document for each school and subject/s and custom design the program, matching hands-on activities and other experiential learning to the curriculum."
Ms Murphy and her team undertake extensive research to find experiential learning activities that have real educational impact and has modelled Latitude's approach on the principles of 'learning by doing'.  They have the metacognition necessary to transform an experience into a genuine learning outcome.
As Aristotle said: "The things we have to learn before we can do them, we learn by doing them". Jenny Murphy agrees: "The idea is to find immersive learning activities that meet the curriculum needs, engage students and which provide a deeper understanding."
Shipping in, as an alternative to shipping out
Not all schools have the time or resources to head overseas for a few weeks, and Ms Murphy is keen for all Australian students to enjoy the benefits of curriculum-linked programs that have been thoughtfully designed and developed.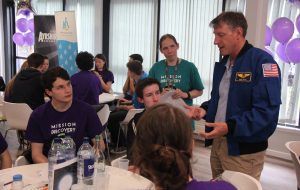 "We decided that, if you can't go to the astronaut, the astronaut comes to you." Ms Murphy says of their five-day educational program, which takes place at universities all around Australia. 
"We call this program Mission Discovery – we bring out astronauts to train students here. It's such an exciting program; students form teams and undertake a design challenge to develop an experiment to be conducted in space. The winning design is actually tested by the astronauts on the International Space Station."
"The cost comes in at around $770 (+GST) per student and by delivering it at a local university we remove the need for accommodation, travel and logistics for school groups," Ms Murphy noted, providing "a genuinely educational, hands-on experience" for all schools to incorporate into their STEM programs. 
"Latitude also has extremely special rates for low SES school communities, so all schools can experience real exposure to a NASA team in their home city.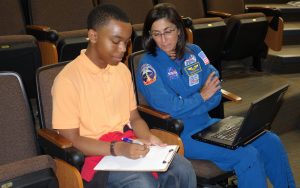 "Right now, we're developing another five day challenge in 'real world design'. The students will work with special university faculty and university student mentors, brainstorming how to solve an issue they identify as a problem in their own community.
"We're so excited by education here. We just don't stop thinking about providing the best possible educational experiences for students. "
The company is also working on a sponsorship program with a well-known foundation, to offer overseas tours to students who simply cannot afford to attend even the domestic learning programs.  "It's just one way to try to give back", says Mrs Murphy. "We will be announcing all the details within the next few weeks and we can't wait!"
Educationalists unanimously identify innovation and creativity as the educational imperatives of our time, and Ms Murphy says skills in critical thinking, problem solving and solution design are essential for students in the 21st century.
As we are constantly reminded by social, educational and technological commentators, we have no idea what their future will look like. What we do know is that the world they inherit will be riddled with problems for them to solve, so we better get busy helping them learn how!