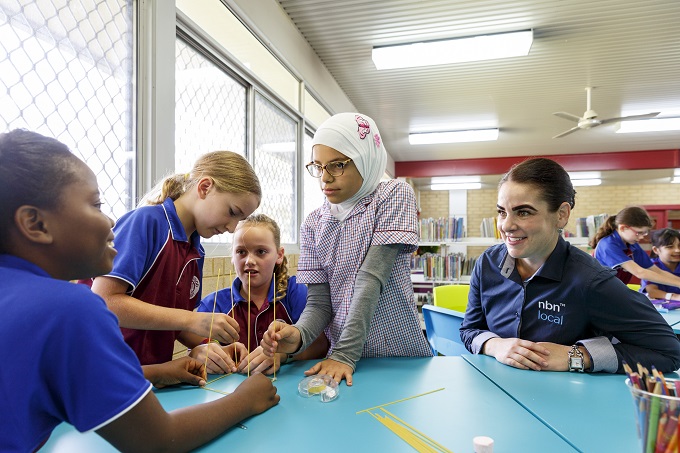 Thinking solutions for community problems: that's the undercurrent promise of STEAM.
It's being described as a 'synergy of discovery', and the 'exploration of design innovation', combining skillsets across subjects like science, art, mathematics and engineering. While 75 percent of jobs will require workers with STEM skills by 2026, according to the Australian government, STEAM takes this a step further.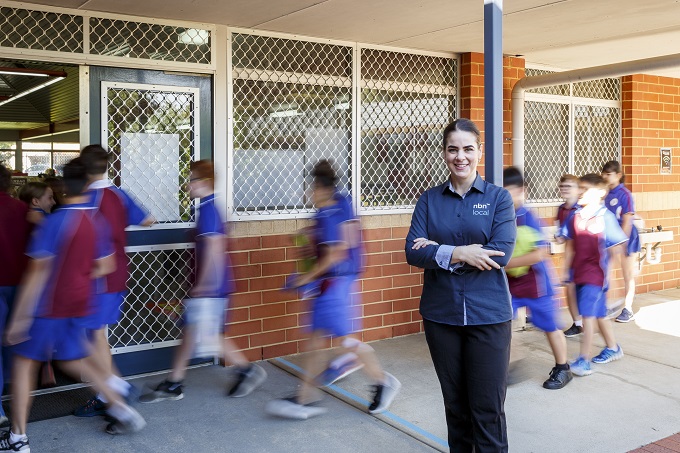 The purpose of STEAM is to contextualise learning. The programs and projects that schools are using and touting as STEAM enable students to apply their knowledge in different learning areas to a real-world issue or problem within their community. The results have been astonishing across the country, propelling a new generation of inventors and establishing the STEAM movement as one to watch!
Students are now using laser-cutters and computer software to design tools, artwork and product prototypes that will have a real-life impact on their communities.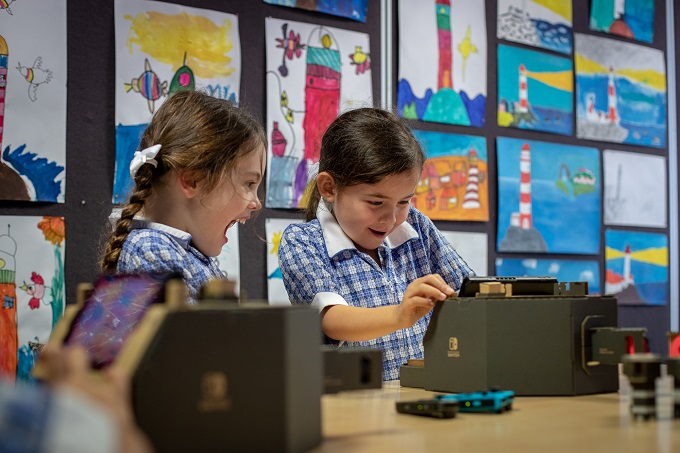 School News spoke to principals at two of the eight schools participating in NBN Co's virtual learning challenge. 
Year 5 and 6 students at Parkwood Primary School (WA), have the option to take part in a STEAM workshop and 10-week project to compete in the challenge. Principal Paul Burke explained that the workshop is designed to get students ideating around a social enterprise that could bring real benefit to their community. He said: "Following the STEMpreneur Workshop, students will use the skills they have developed to work on a class project over an 8-10 week period, supported by mentors from nbn™ local via video conference or in person. The class project will culminate in a final presentation of their idea, 'The Pitch', which will be pre-recorded and presented to a panel of judges at the NBN Discovery Centre in Sydney.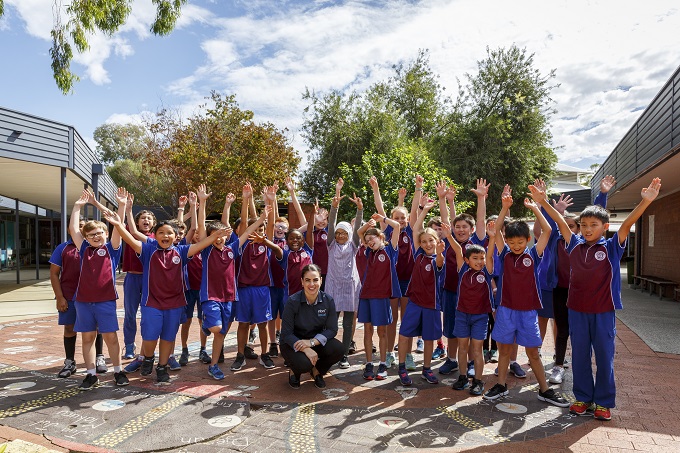 "Students must use their abilities in science, technology, engineering, and/or maths to come up with an idea for a product or service and demonstrate to the judges how it will have a positive impact on the world around them. It could be an innovation that benefits their school or local community, or they may choose a bigger environmental or social issue they would like to tackle. It could be a new or improved product or service, or an invention. There are endless possibilities, so it lets their imaginations run wild!"
Parkwood student, Ryan shared his experience with School News: "I really enjoyed the app making because it gave us ideas about how we can help our school and maybe other schools. I learnt more about what entrepreneurs have to be like."
The school has a larger STEAM plan that it has proudly developed over time, already being shortlisted at the Governor's STEM Awards. Mr Burke described: "STEAM is one of our Business Plan focus areas. Three broad strategies provide a framework for our work in the STEAM space. These are: implementing strategies to integrate STEAM subjects and capabilities as part of a whole school approach, engaging in a cycle of inquiry that promotes reflection, experimentation and sharing; developing learner-focused, flexible learning spaces to facilitate collaborative learning; strategic partnerships both in-school and online, between students, parents and colleagues to facilitate innovative professional learning opportunities for all stakeholders, including the schools one-to-one device program for Years 3 to 6."
Para Hills Primary School (SA) recently renovated a brand new STEM area and have integrated it into all curriculum areas. Principal Peter Reid said: "We have a focus morning once  a year when families and community are invited to our STEAM open morning to work alongside students in their classes as they take on and experiment with STEAM problems.  We have a renovated area to use for STEM at last. We are in the process of adding to resources to enable student design to be developed.
"We have incorporated literacy and numeracy with writing, discussions, measuring and estimating and problem solving in our planning. Our teacher, Mrs McDonald, encourages us to think, share and use the design process, we have to collaborate and share our ideas. We have to come to a unanimous consensus on the design topic. This is challenging with so many great ideas in our class."
Strathcona Baptist Girls Grammar principal, Marise McConaghy spoke to School News about the latest STEAM initiative she is undertaking with her students.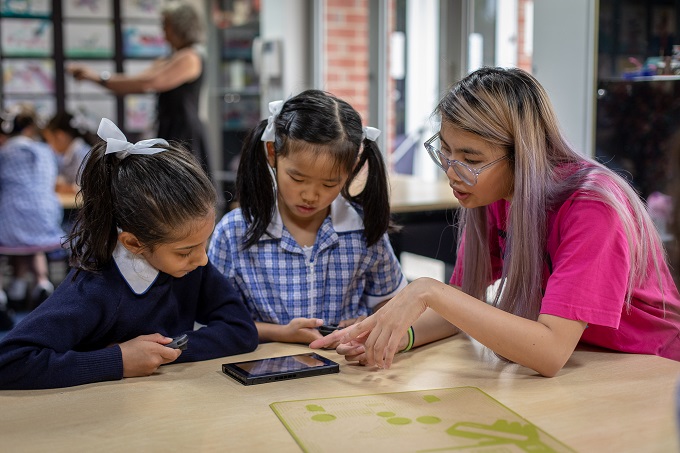 "We have developed our own program, the Strathcona Tinker Train. This translates the design process into something simple enough to be understood by our youngest students, but with enough depth to spark genius in our Year 9s.  Using this as our lens, our students are able to investigate and create solutions in a broad range of areas including VR game development, wearable technologies, robotics and more.  Design thinking gives STEM context and purpose, which is something that particularly appeals to girls; they prefer learning in a collaborative and creative environment."
Strathcona takes part in a Nintendo workshop, where young STEAM learners can design toys and games that are compatible with Nintendo devices. On how long it takes to design STEAM programs for students, Ms McConaghy revealed: "As a team, you have to pull together and work very quickly!  We're very lucky to have a team that was able to see the possibilities and how they would enrich our Year 1 and 2 programs. We met during the curriculum planning time to work out how the unit would fit into the overall program."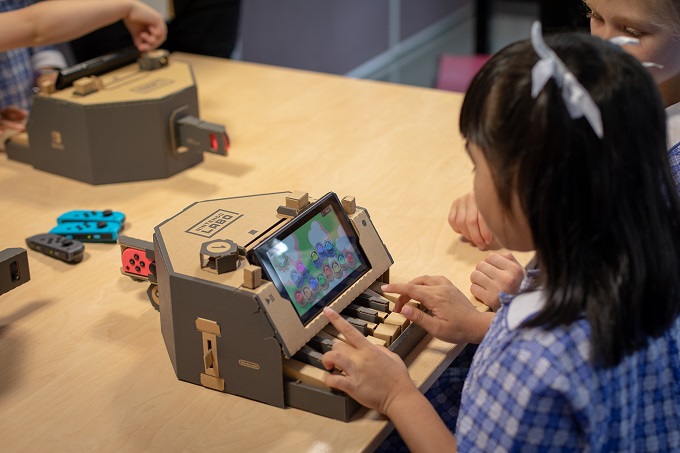 Blooming job opportunities,
building careers
The future is a bit unknown for students, and rightly so: 65 percent of our primary school children will enter into job types that don't even exist yet. STEAM, as a movement, teaches young people to adapt to changing environments, create their own opportunities, combine their skills and problem solve.
These are solid abilities that will prepare the next generation for a workforce that will demand innovation in whatever field or industry they enter.