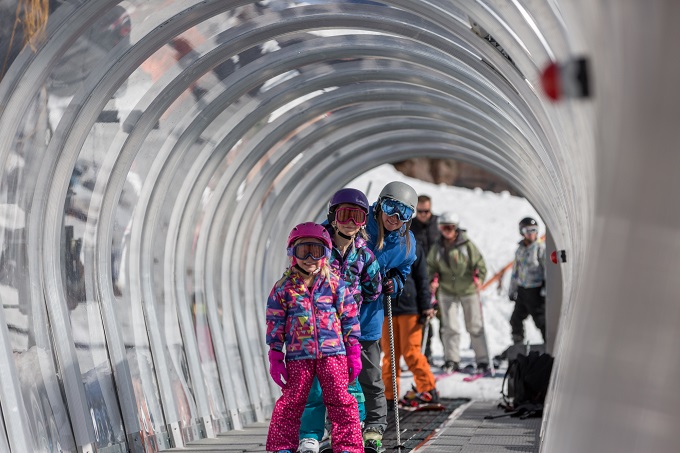 For many students, the school ski trip represents not only the highlight of the school year, but one of the best experiences of their entire school career.
Certainly, the fun and excitement they enjoy has the students (and accompanying adults!) talking about the trip for many years to come.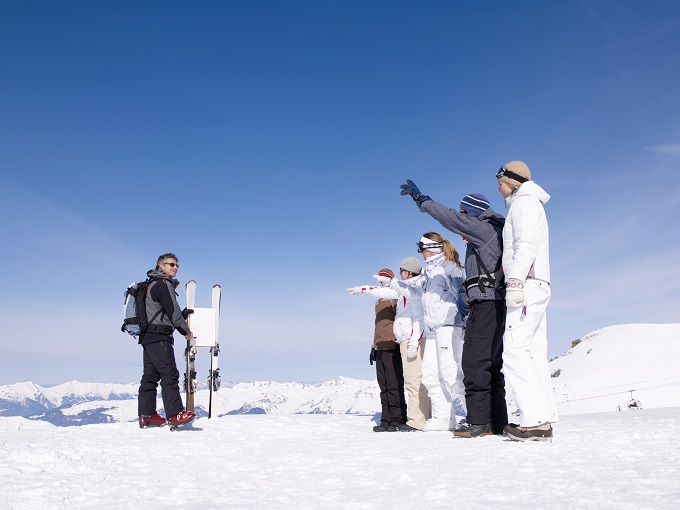 But this is hardly surprising. A school ski trip offers all the benefits of normal school sports and excursions – stepping out of comfort zones, overcoming fears, promoting teamwork, achieving personal goals and the like – all while in an exhilarating mountain environment, with snow to boot!
While there are snowfields New South Wales and Victoria, hopping across the ditch can add a cultural aspect to the school ski trip.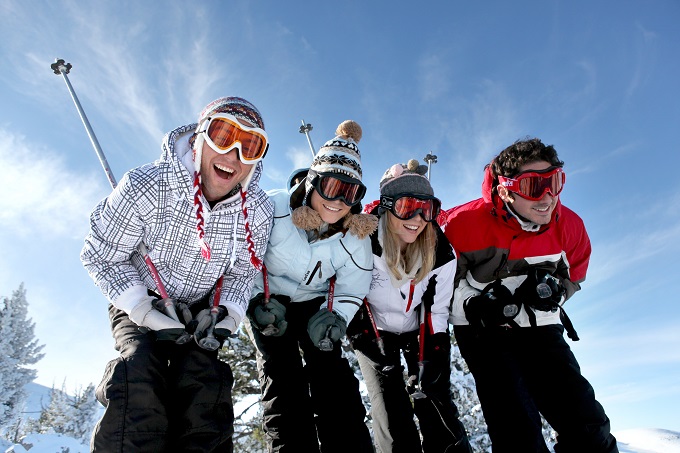 New Zealand is blessed with a great variety of commercial and club ski fields, ranging from volcanic mountain settings in the North Island to the wondrous winter playgrounds of the South Island's Southern Alps. With the ski season running from June to October, schools have almost five months in which to slot in a trip – surely a bright spot during the dark winter term!
Ski areas in New Zealand:
North Island – Ruapehu, Taranaki
South Island – Nelson, North Canterbury, Canterbury, South Canterbury/Otago, Wanaka, Queenstown
Larger commercial fields, whose facilities often include snowmaking and grooming, plus user-friendly chair-lifts, are often the first choice for schools, especially as they offer more extensive equipment hire options, and the all-important ski and snowboarding lessons for beginners. Nevertheless, while club fields offer fewer facilities, they are often less crowded.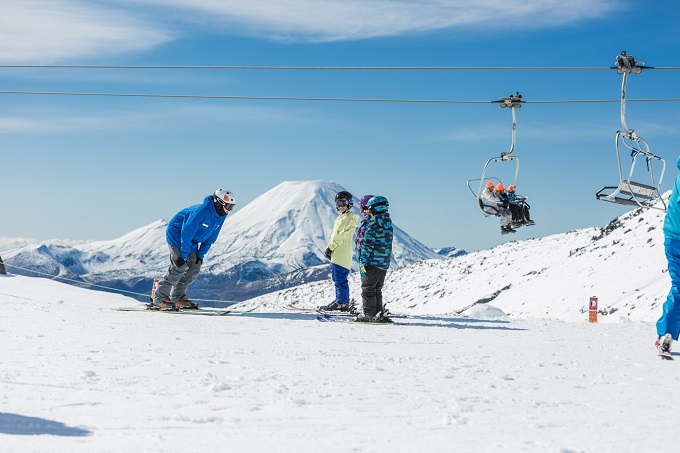 Après-ski
However, it is not just the ski field themselves that are important when planning school ski trips; as crucial is the après-ski accommodation and social activites (often a highlight in themselves to away-from-home school students). Yet again, larger commercial fields may be the best option here, especially as they tend to be nearer ski resort towns – themselves with a range of accommodation choices – or have their own on-site accommodation options.
Bear in mind, then, that effective planning of a school ski trip is a complex business. It involves weighing up appropriate ski field facilities, accommodation and food, travel (from school to the ski area) and transport (from accommodation to the ski field), plus entertainment and activities at day's end or in inclement weather.
Fortunately, many specialist travel operators offer all-in-one school ski trip packages that take much of the hassle out of organisation – though at an additional cost. At the same time, there is no one-size-fits-all solution to planning, with costs versus time, versus convenience, all specific to individual schools. The process, therefore, must also include how and where the trip will fit within the school-wide curriculum, especially if students from different year groups are involved.
Life skills
Nevertheless, a well-planned ski trip comes with numerous additional benefits –  as well as being fun and memorable, such trips promote valuable social and practical skills that are more widely applicable at school and later in a student's life.
For example, taking students away from familiar comforts and routines helps solidify existing friendships and create new ones, especially as the group explores new places and shares new challenges together. Students also get to see that their accompanying teachers are real human beings – shock horror! – providing  a positive effect on the classroom environment upon return to school.
Not only is a school ski trip often the first time many students have felt snow, but it may also be the first time that they get to travel away from home, allowing them to explore their independence while still in a monitored environment.
More than snow
As marketing manager at Mt Ruapehu ski area Matt McIvor also points out, a ski trip is not just about the snow. "Taking the classroom outside will get students stoked! There's nothing quite like a geology lesson held on an active volcano."
Much the same can be said for other ski fields, with geological process – such as glaciation, tectonic uplift, and the effects of erosion and climate change – right in front of students' eyes. Social and cultural history, too, can be included: the sacred nature of mountains to Māori, Māori and European exploration, the advent of eco-tourism and more. As Matt says, a ski trip provides "plenty of hands-on learning opportunities for students to discover the history and stories of the mountain".
Risk management
Of course, part of the fun and exhilaration of skiing and snowboarding is the risk element, without which you might as well be sat in front of a screen watching someone else ski! But the inherent hazard of youngsters plus speed plus excitement carries with it the need to mitigate dangers as much as possible. Ensure that all service providers, including the those transporting students to and from the fields, have an up-to-date health and safety policy – and factor insurance cover into the costs of the trip.
Industry insights…
 Why learners love Mt Ruapehu
At Mt Ruapehu, we pride ourselves on being the best place to learn to ski or snowboard in New Zealand.
Our qualified instructors help students have fun, feel safe and build up their confidence through tailored lessons in a friendly environment where celebrating successes with fellow students creates a great bond and sense of accomplishment within the group. This may be the first time touching snow for many students, creating an experience they'll never forget.
Mt Ruapehu's Whakapapa ski area is New Zealand's largest, home to the nation's premier beginner playground, Happy Valley. A fully self-contained learner's area, Happy Valley boasts its own cafe, rental complex and ski school meeting area, while also being free of advanced skiers and snowboarders.
The gentle slope is nice and long, allowing for plenty of time to really get the hang of turning and stopping, with easy to use carpet lifts and a slow-moving chairlift for quick progression.