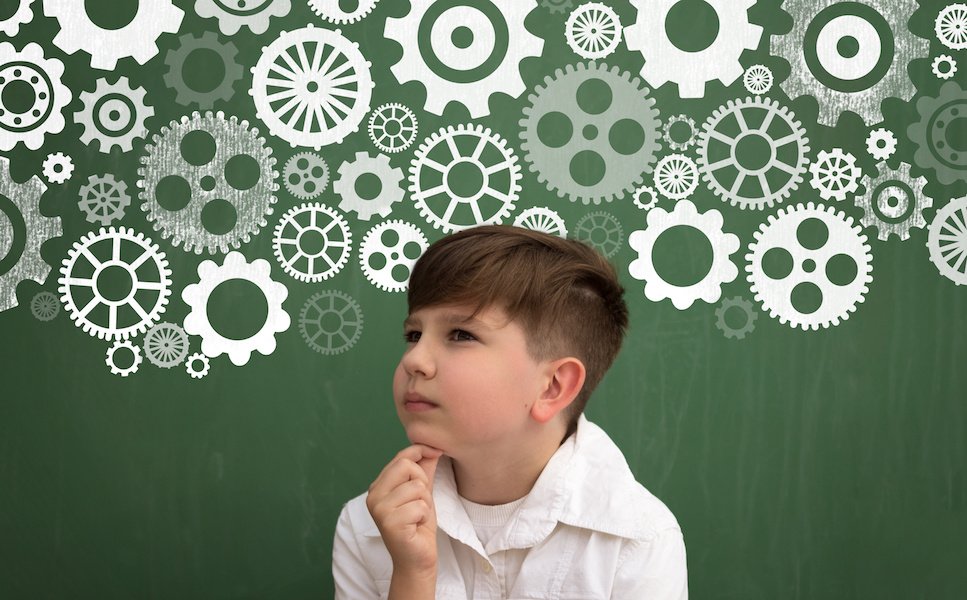 Middle Park Primary School in Victoria aims to identify, nurture and support the individual learning needs of all students and to maximise their learning outcomes. This includes students identified as gifted and talented.
The school acknowledges the Victorian government's Aiming High-A strategy for gifted and talented children and young people 2014-1019, which adopts the widely accepted definition of giftedness and talent proposed by education researcher Professor Françoys Gagné (2004) which 'giftedness' is understood as outstanding potential and 'talent' as outstanding performance (Aiming High, 2014; page 8).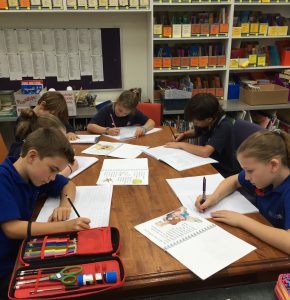 Middle Park Primary School has put in place a creative and critical thinking program from Year 2 – Year 6 students to provide gifted and talented students with challenging and exciting curriculum and extra-curricular activities. Students participate in a variety of activities involving problem solving that encourages them to experiment with a range of creative solutions. With thinking tools to assist them they begin to ask more focused and clarifying questions. They develop skills in collecting and organising ideas from a range of sources to construct knowledge. They start to learn to question the validity of sources, communicate and record their questions, responses and thoughts, and to give reasons for their conclusions. They reflect regularly on their thinking and learn to describe their thinking process verbally.
This ensures quality programs for students are accessible on a daily basis.  The Higher Order Thinking Skills (HOTS) program at Middle Park Primary School is based on the philosophy that highly able and gifted children have particular needs for stimulation and challenge that match their high level of curiosity and desire to learn.
HOTS is a subject within the curriculum that allows students to develop analytical thinking strategies, meta-critical and reflective skills as well as creative problem-solving techniques. Students use Hudson's Divergent & Convergent Thinking framework and consider a number of challenges.  After   pinpointing the challenge it is then a matter of asking questions about it using the SCAMPER thinking tool to guide them.
The key to the Creative and Critical Problem Solving process is the use of both divergent and convergent thinking.  With Divergent thinking you diverge and you generate many options. Divergent thinking is followed by convergent thinking, in which you assess, judge, and strengthen those options, and then decide what to keep and how to proceed.
During the HOTS classes, students use a range of thinking tools confidently to represent the problem and, work individually and with others, to develop a range of creative solutions and explore the advantages of generating unconventional rather than conventional solutions through the Divergent and Convergent Thinking framework and Bloom's Taxonomy.
[pro_ad_display_adzone id="5852″ align="left" padding="3″]
In addition students use Bloom's Taxonomy as a framework for developing "Higher Order" questions and responses. They have the ability to develop their own questions for investigation, collect relevant information from a range of sources and make judgments about its worth. They can distinguish between fact and opinion and use the divergent and convergent thinking framework throughout the process. They learn to be creative in their thinking in a range of contexts and to test the possibilities of concrete and abstract ideas generated by them and others. Students share responses and give each other feedback on an ongoing basis. During the HOTS class students use a broad range of thinking processes and tools, and reflect on and evaluate their effectiveness. They have the ability to articulate their thinking processes and to reflect on, modify and evaluate thinking strategies.
Our school recognises that 'Gifted and Talented" students learn at a much faster rate. They can conceptualise ideas and solve problems at a much faster pace than their peers. These students are intense with their learning and often study areas at great depth. They perform best when interested, stimulated and challenged and they enjoy working with like-minded students.
A Student's Perspective on Higher Order Thinking Skills (HOTS)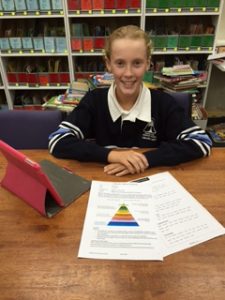 This is my third year in the Higher Order Thinking Skills (HOTS) program as I was selected for the HOTS program in year four.  The selection involved teacher nomination, peer nomination, parent nomination and self-nomination. Our HOTS classes are held once a week for 100 minutes a session and I have learnt that whenever you think divergently, for best results you need to:
Defer judgment
Strive for quantity
Seek wild and unusual
Build on other ideas
On the other hand, whenever you think convergent, for best results:
Assess ideas
Evaluate ideas
Improve ideas
Consider originality  
This has helped me to use the many divergent and convergent thinking tools I have learnt in the HOTS class which I practice in other classes and in general, in my daily life. With thinking tools such as: brainstorming, brain writing, SCAMPER, Hits, POINT, Clustering and BLOOM'S Taxonomy to guide me and to challenge my thinking, I now have the ability  to come up with more creative and original outcomes and results.
While studying fairy tales we use Bloom's Taxonomy to develop questions of higher order thinking for the three higher levels analysis, synthesis and evaluation. We then use convergent thinking to assess them and improve them with our peers before we respond to them in a creative way.
I feel the HOTS program gives me and many other students the opportunity to challenge our thinking and to learn valuable thinking tools for life.