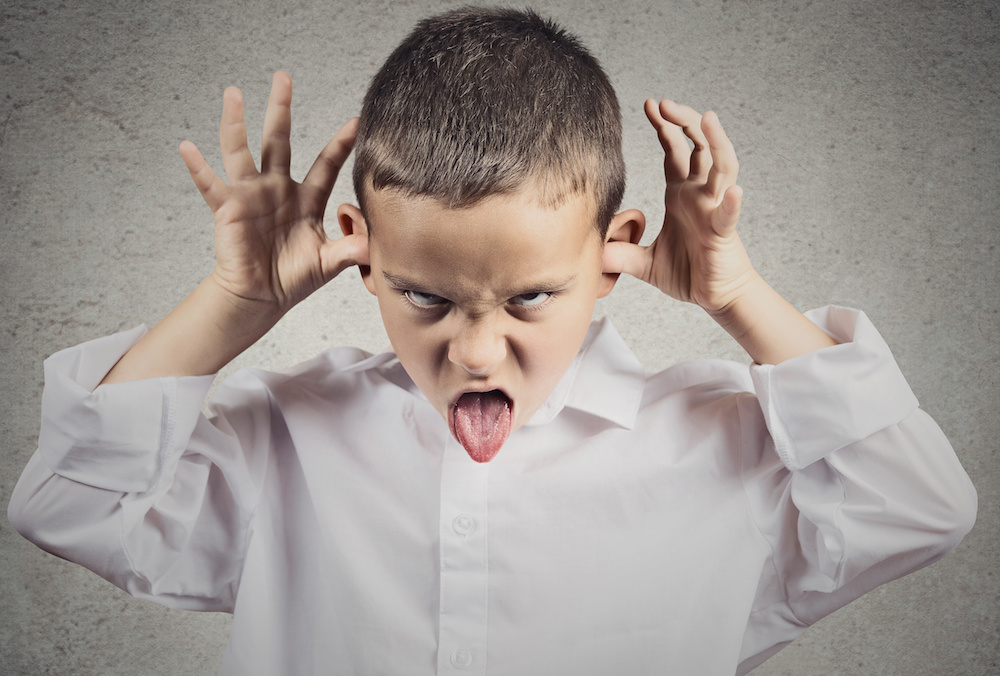 Most teachers will tell you that disciplining students is one of the toughest parts of their job. In fact, 53 percent of teachers are stressed because of students' behaviour. So what happens when teachers have tried everything and nothing seems to work?
New research shows that teachers shouldn't be left to manage discipline by themselves. It is more effective if staff are supported by the school and teachers work together to resolve student behaviour issues.
What happens in the classroom?
Our research examined teachers' perceptions of student behaviour in the classroom. The behaviours were grouped into three different types:
Low-level disruptive

Disengaged

Aggressive / antisocial behaviours.
The research found that low-level disruptive and disengaged student behaviours occur frequently in classrooms. Teachers find these behaviours among the most difficult to manage.
Aggressive and violent behaviour in students is less common, but when it does happen teachers are often left feeling shocked and vulnerable.
Understanding the nature of these different behaviours can guide schools to think about how they prevent them and respond in more nuanced and effective ways.
[pro_ad_display_adzone id="5852″ align="left" padding="3″]
What influences student behaviour?
It is important to understand there are many contextual factors that influence student behaviour.
At the classroom level, teachers make many decisions that impact on student behaviour. For example, decisions about the physical layout (such as table layout, accessible pathways, access to resources), routines, class content (including how learning activities are designed) and teacher actions all affect student behaviour.
At the school level, staff beliefs about children can strongly guide what is considered "acceptable" ways of treating students. The school policies, the community and the architecture of the school can all impact on student behaviour.
Why can't teachers be solely responsible for behaviour?
There is no simple resolution for problematic behaviour, and it is not possible to apply a blanket approach to all circumstances. This makes discipline in schools very complex.
Schools obviously need to be engaging and safe for students to learn. However, there is often a great focus on what happens in the classroom. This means teachers are often left to work with students in isolation and manage student behaviour issues by themselves.
When an issue becomes difficult to manage, teachers are often left with little choice but to remove the offending student from the learning environment.
A more helpful and sustainable approach is for all the teachers who teach a specific student who is misbehaving or disengaged to discuss the best ways to approach the issue. The means that teachers are working together, rather than being left alone to deal with a problem that they are struggling to manage.
What can schools do?
Complex behaviours require complex solutions, and teachers know this. In a survey, teachers indicated that they think the three main ways to improve student behaviour are:
establishing smaller classes

providing more opportunities for teachers to help each other with student behaviour problems

providing more staff training and development on ways to manage student behaviour.
How to tackle problematic behaviour
A study that looked at how schools develop policies and practices to prevent behaviour problems found the following methods effective:
School leaders should support teachers to solve the problem collaboratively, rather than simply solving it for them.

Often problem student behaviour is deferred to school leaders to resolve. This is problematic because the leader would be building a good relationship with that student instead of the teacher. This can be done better. For example, when a student is presenting challenging behaviour and the situation has escalated to the point where the teacher needs support, a colleague can take over teaching the class so the teacher can meet with the student to solve the problem.

When students appear disengaged, staff work in collaboration with students to support the professional learning needs of teachers and develop engaging learning environments.

Teachers focus on building meaningful relationships with students early in the year and then maintaining them. Students who feel that teachers care for them are more willing to engage in the learning activities.

Staff are committed and have support to enable them to follow up with students the day after if there has been an issue with behaviour. Teachers utilise behaviour management approaches that engage the student rather than punitive approaches that lead to alienation.

School leaders adopt a case management approach that ensures students with ongoing behaviour issues are always on the agenda. This case management approach involves a team of staff to find collaborative solutions.

Providing support to a case management team allows teachers to seek timely support from experts like psychologists, especially for students who exhibit challenging behaviour.

Schools provide time for teachers to call parents as soon as possible, rather than when they have time. This allows personal contact to discuss issues, rather than just informing parents of issues. One secondary school called this "beat the child home with a phone call to parents".

This piece was written by Anne Sullivan, Associate Professor of Education, University of South Australia. The article was originally published on The Conversation.