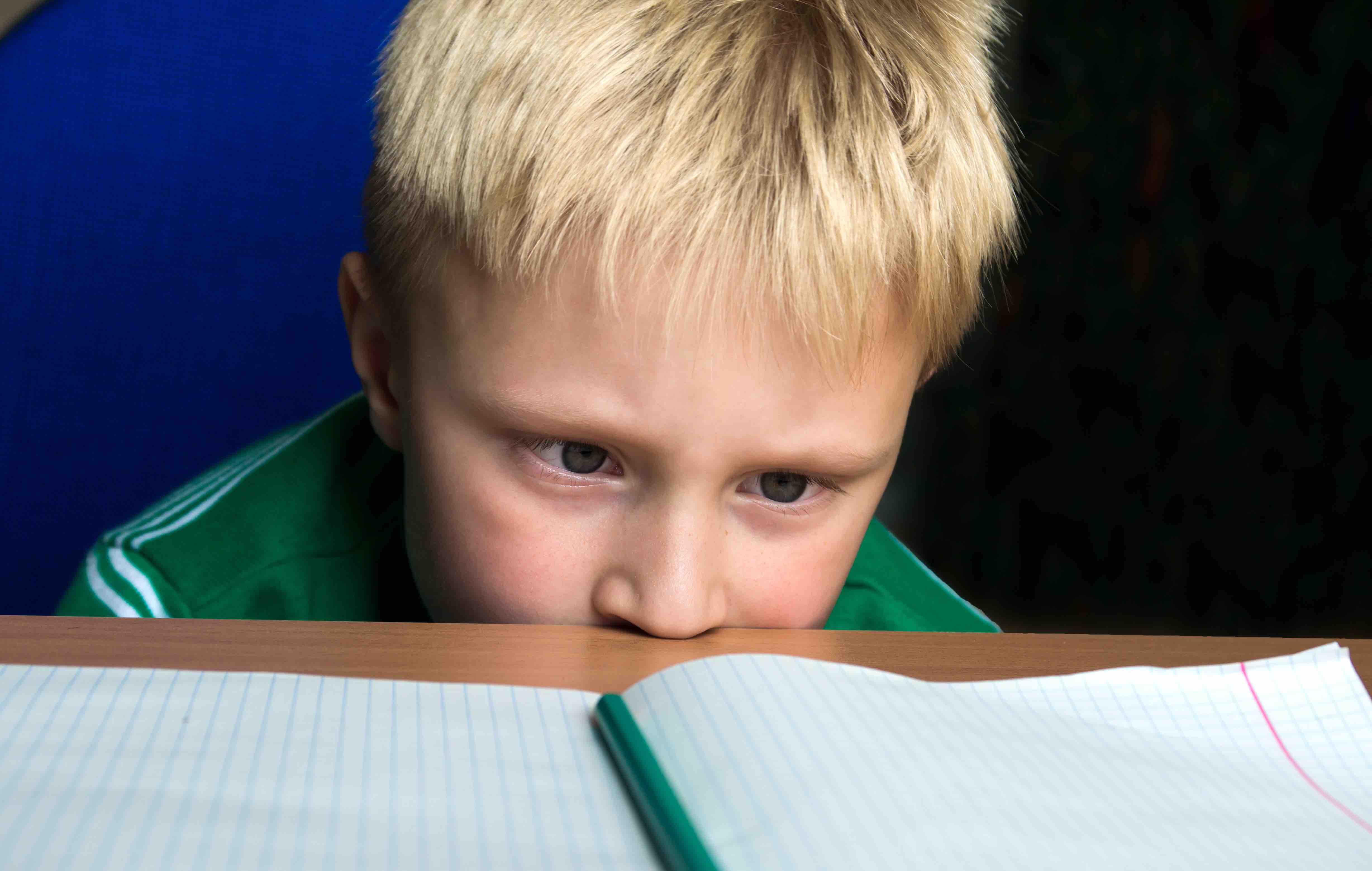 Australia's education system needs comprehensive reform to tackle widespread student disengagement in the classroom, according to a new Grattan Institute report, but not everybody will agree.
Engaging students: creating classrooms that improve learning reports that as many as 40 percent of school students are unproductive in a given year.
Unproductive students are on average one to two years behind their peers, and their disengagement also damages their classmates and teachers.
The main problem is not the sort of aggressive or even violent behaviour that attracts media headlines. More prevalent, and more stressful for teachers, are minor disruptions such as students talking back or simply switching off and avoiding work.
What is taught and the way it is taught are crucial in engaging students. But creating a good learning environment in the classroom will also help.
The report calls for an integrated assault on the problem, requiring new approaches by governments, universities, school principals and teachers.
The government and non-government systems should target more support to schools in poorer parts of Australia, where the problem is most severe.
Universities need to change their courses to give trainee teachers more supervised time in classrooms, so they are better prepared for the challenge of engaging students.
Teachers must be given better information about what strategies work best in the classroom, and they need more time to learn how to use those techniques in the heat of the moment.
The report finds that teachers are crying out for more guidance on classroom strategies. As many as 40 per cent of teachers say they have never had the chance to watch colleagues and learn from how they engage students in class. And only about one-third of the practices promoted in textbooks and training courses for new teachers have been shown to work well.
"Australian classrooms are not 'out of control', but student disengagement is a hidden problem in schools," says Grattan Institute School Education program director Pete Goss.
"When a student switches off, there is the risk of a downward spiral. If the teacher responds badly, more students can become distracted and the momentum of the class can be lost.
"We owe it to future generations of Australian students to make these reforms now. If we get it right, we will help create a virtuous circle in which students are more engaged, teachers are less stressed, classes become more compelling and students learn more."
Summary of report recommendations
School-level recommendations
 "A school-wide behaviour management plan is not enough," the report indicated. "Schools should also build teacher capabilities to pro-actively create effective classroom environments.". This should be achieved through provision of practical support for teachers "to improve the classroom climate for learning".
"Strengthen induction programs for all beginning teachers, and ensure they are led by expert mentors," the recommendations continued. Collaboration is key: teachers should enjoy regular opportunities to collaborate with colleagues, and give and receive feedback.
Teachers should also be provided with practical tools to assist with:
engaging their classes
identifying triggers for student disengagement so they can adapt and improve their approaches.
At a system level
Recommendations included strengthening university training for trainee teachers. The report called for government to reserve accreditation for initial teacher education courses to those which:
teach evidence-based techniques for engaging and managing students, and whose graduates can demonstrate that they can apply these approaches in practice.
include school placements with time in challenging classes guided by an expert mentor, as well as time at the start of the school year when expectations and routines are set.
The report emphasised the importance of widely and freely accessible information about evidence-based practice in classrooms, and the promotion of its implementation. The recommendations were as follows:
Make the extensive evidence-based theory on classroom environments more accessible to schools and teachers.
Invest in tools at scale that help teachers assess and improve engagement, so each school does not reinvent the wheel.
Target support to struggling schools
Target support to low socio-economic schools, where student engagement is lowest.
Gather better information on why students are disengaged
Collect better data to provide more insight into student engagement on the ground, with more nuanced indicators.