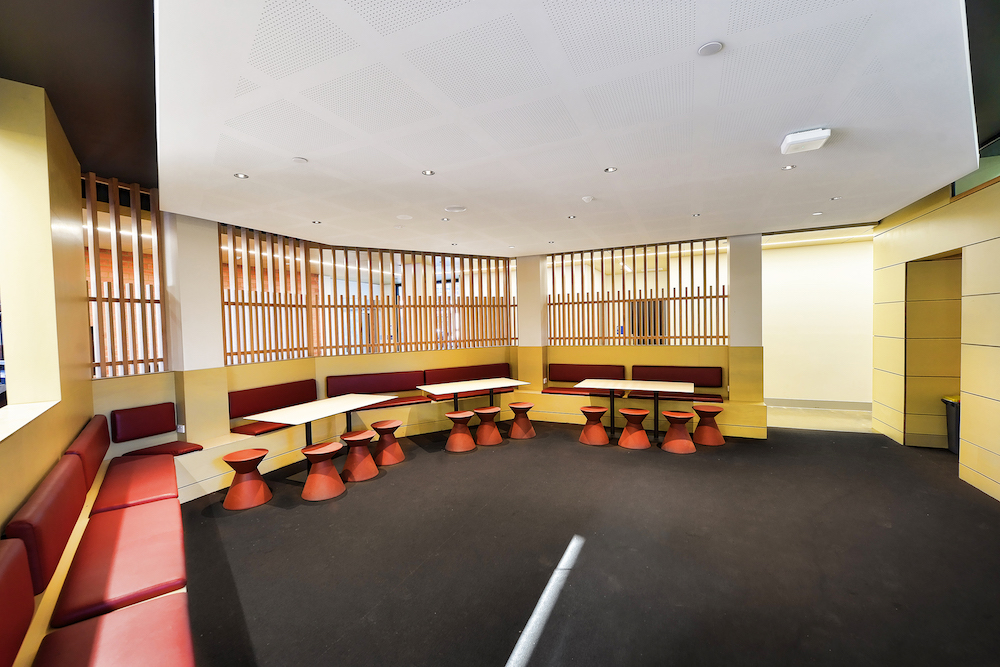 A $20 million refurbishment and extension of the historic Hermitage building at Melbourne's Marcellin College is now complete. The project is the first stage of a 10-year master plan led by project management consultants Montlaur and has created a new horizon of educational possibilities for the 1400 students at this Catholic Marist boys' school.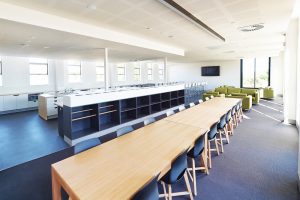 The redevelopment, completed on schedule for the beginning of the 2018 school year, provides for an additional 3000 square metres of innovative new education space, and encourages collaboration, socialisation and self-direction among the student cohort. It allows for a range of pedagogical approaches that just weren't possible with the outdated and constrained classrooms of the original building, which was built when Marcellin opened in 1950.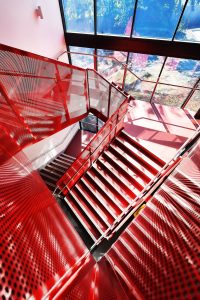 The project involved a three-level extension, which includes a new central atrium, an adjoining teaching wing with a diverse range of learning environments, staff zones, and social spaces, and a dedicated Wurundjeri indigenous garden.
Marcellin College principal, Mark Murphy, says the new facilities fit with the school's educational philosophy.
"At Marcellin we are about developing flexible, independent, resilient and collaborative learners. Young men who not afraid to take risks in their learning, who are not afraid to fail, and who are creative and innovative in their approach," Murphy says.
"Our new facilities stimulate and encourage these traits through creative architecture and the innovative use of materials, colour, shape, angle and space."
Mr Murphy believes the new facilities, which emulate some of the developments found in the tertiary educational space, may contribute to students' preparation for higher education.
"Our students appreciate the maturity of the new spaces they are engaging with and present themselves in kind," he says.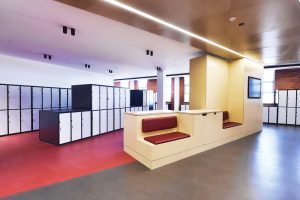 The new classrooms are much enlarged and can open up to enable classes to join together. The spaces include reconfigurable furniture settings, workable wall surfaces and cutting-edge audiovisual equipment to provide for a variety of learning opportunities. The building also includes state-of-the-art science laboratories to keep pace with Australia's need for STEM skills.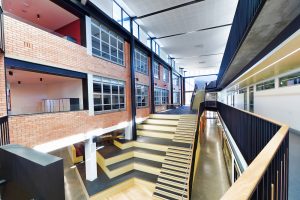 A number of breakout spaces facilitate collaboration and teamwork and one of these spaces, the central atrium, can also be used for presentations and events including parent meetings and the display of student works.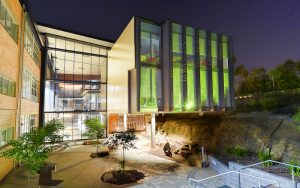 "The learning that is encouraged at Marcellin is as varied as the students themselves. Project- based, team-oriented and self-directed learning is encouraged, and often the teacher is the facilitator rather than just someone who provides information," Murphy says.
"The development of the Hermitage project has transformed a restrictive, traditional classroom block into a vibrant, interactive, flexible and mature learning and community space that is sympathetic to the needs of contemporary learners."