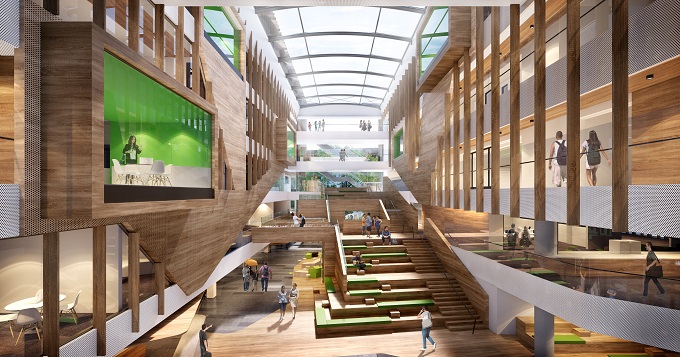 Adelaide Botanic High School, or you may remember it as the ambitious, innovative and unique first truly vertical school in South Australia, reflects on its use of Trotec Laser Cutter technology in 2019.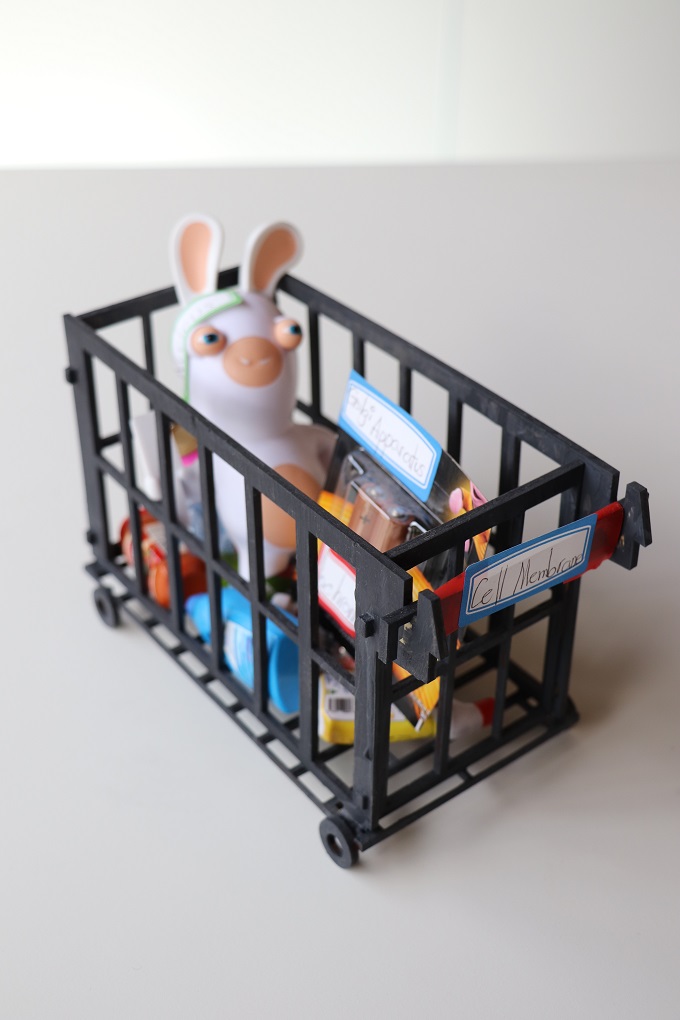 Early this year we reported on the opening of this public school and showcased a fine example of 21st Century learning, grounded in science, technology, engineering and maths. When it opened in Term 1 for Year 8 and Year 9 students, principal Alistair Brown told us that a carefully selected, highly skilled, small team of teachers who share the same passion for innovative research-based learning had been recruited.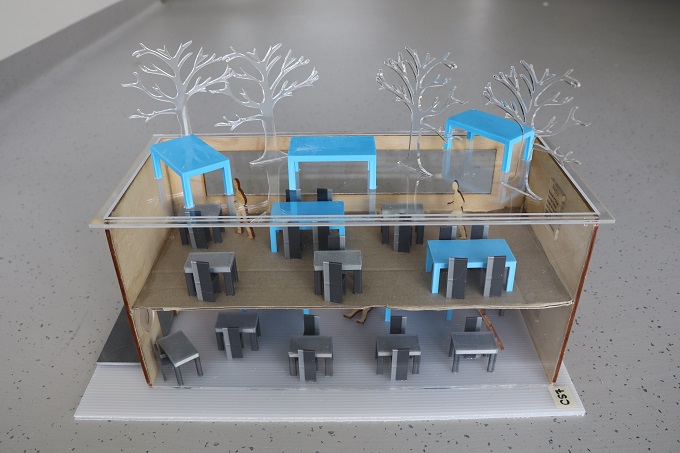 He said: "As educators, we owe it to our young people to equip them today with the knowledge, skills and attributes they will need to thrive tomorrow.
"Our priority is to equip our students with complex problem-solving skills and expert discipline knowledge to ensure they are fully prepared for the future."
Daniel Seymour is part of that team of teachers and is one of Adelaide Botanic High School's STEM leaders. He spoke to School News about the school's use of laser technology.
He said: "I was fortunate to have used Trotec Lasers at my previous school and I remember quite clearly the impact our first laser cutter had when it arrived back in 2011.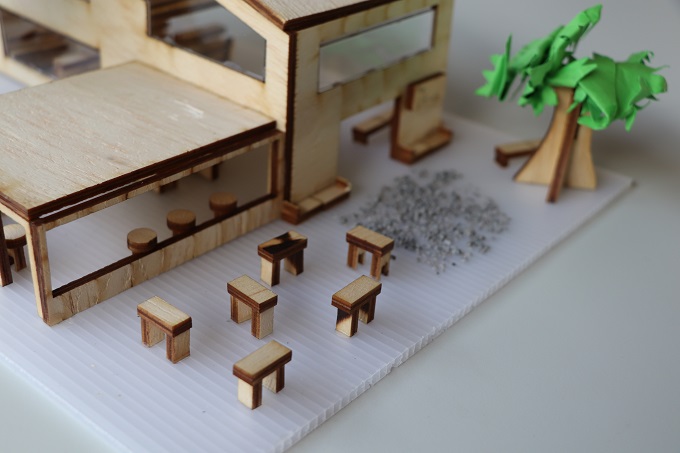 "It was a game changer for us because we were suddenly able to challenge students with new ways of designing and producing.
"It was this experience that gave me the confidence to invest in Trotec Laser cutters at Adelaide Botanic High School and we are fortunate to have a Speedy 400 and two Speedy 360 laser cutters."
Known for speed, precision and robustness Trotec Laser Cutters are ideal for school environments because time is such a valuable commodity. Daniel revealed: "We had no downtime at all with our lasers this year, they've been given a serious work out!"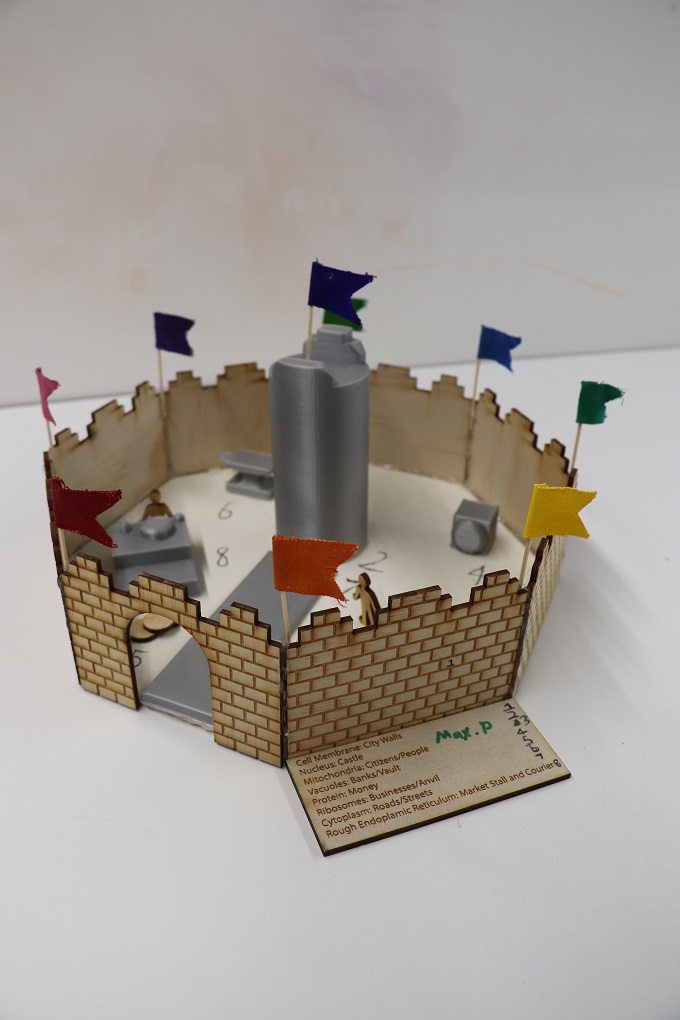 Several projects using laser cutters were undertaken, with Year 8 students designing and producing a model of a cell… but with a twist.
Daniel explained: "Students were challenged to create an analogy of how a cell is similar to another system. For example, one student created a model of a netball court and presented information about how each element (the ball, the umpire and the players) represented different organelles of an animal cell.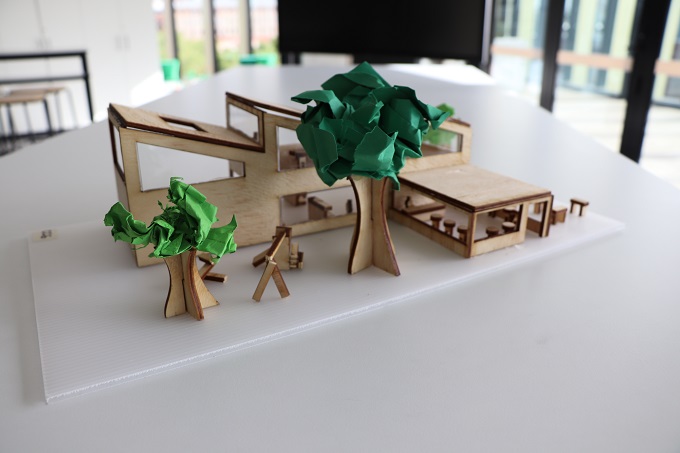 "More recently, our year 8 students considered how Adelaide will meet the challenges of climate change between now and 2040. Inspired by the movie, 2040, students studied the effects of urban heat islands and how rising sea levels and changes to population density could lead to changes to Adelaide's urban planning.
"Students designed and built models of high-rise houses and new greener public spaces, as a way of future proofing Adelaide's metropolitan areas."
According to Daniel, the students have learnt valuable skills in measurement, scale, surface area, volume and converting 2D designs to 3D models. "Laser cutting is so quick that students can rapidly progress from a concept to model, as compared to other prototyping techniques like 3D printing, which involve considerably longer timelines. Materials are also relatively inexpensive, so we can afford for students to make mistakes along the way."
He concluded: "I love the simplicity of the Trotec machines and software. A new user can pick up the basics very quickly. We rarely have any issues with the machines, and any maintenance takes just a few moments.
"Furthermore, students have been able to transfer skills developed in their STEM lesson to other subjects and parents have been really impressed with how quickly students have picked up these new skills. We often hear parents say they wish they could come back to school themselves!