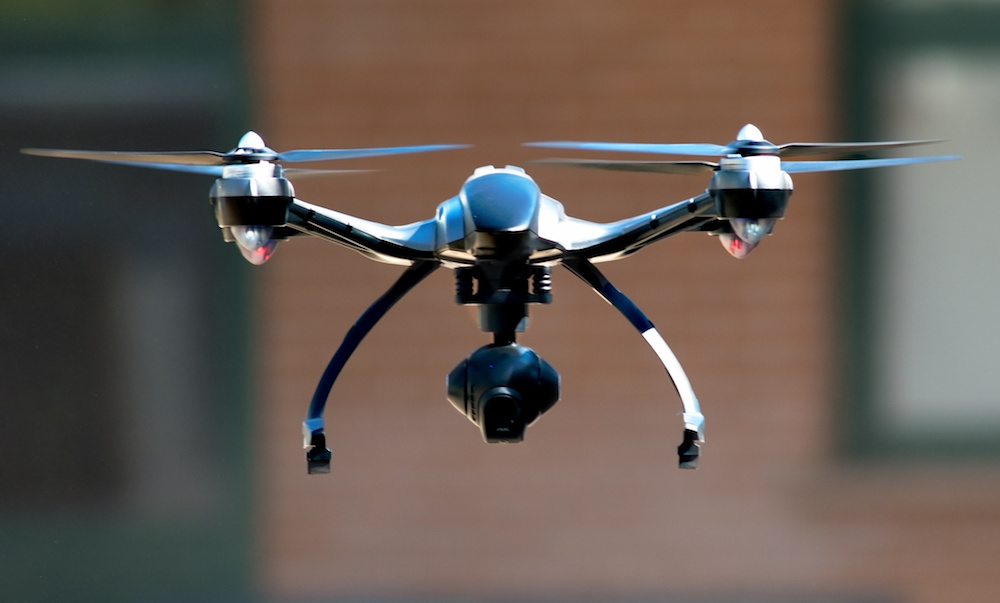 Hundreds of year five and six students from 33 Queensland schools will receive hands-on training and experience in flying drones during National Science Week.
Minister for Innovation, Science and the Digital Economy and Minister for Small Business Leeanne Enoch said today (Monday) a specialist training provider had been contracted to deliver The Drone Experience this week to 10 students from each participating school.
"This is a great way to introduce Queensland's young people to drone technology and its potential to transform the way we live, work and play," Ms Enoch said.
"Thousands of future jobs are expected to be created by drone technology, in agriculture, mining, defence, transport and logistics, and possibly some industries we haven't even thought of yet.
"In the past three year, we have seen a huge increase in the number of certified drone positions in Australia and we will need to ensure that young Queenslanders are equipped with the knowledge and experience needed to fill these exciting jobs of the future."
The Drone Experience includes flight training, safety procedures, a presentation on real-world applications and a hands-on flying challenge.
It will be held every weekday – during National Science Week (August 14-18) at South Brisbane's Kurilpa Park.
Acting Queensland Chief Scientist Dr Christine Williams said: "We want young people to be fascinated by the world we live in and the opportunities available to them through science and technology.
"We've partnered with Brisbane-based drone education provider Ace Aviation to deliver The Drone Experience. Over the course of the week, including Wednesday 16 August for schools outside Brisbane, there will be 19 one-hour training sessions – with a maximum of 20 students per session," she said.
Darra State School Principal Julia Bailey seized the opportunity to be part of The Drone Experience. "Our students are 21st century learners and therefore we have an obligation to lead them towards real world technology," Ms Bailey said.
"To select the 10 to go we designed an application process that allowed our students to be independent, investigative and creative. I am passionate about providing boys and girls with the opportunity to realise they can do anything they put their minds to.
"Opportunities like this don't come around every day and by helping our young learners be part of it we can seed a better future for all of us."
National Science Week is an annual celebration of science and technology involving hundreds of events and activities organised in metropolitan and regional locations throughout Australia.
To find out more about what's on in your state during National Science Week, visit scienceweek.net.au