News
Return to School: What are we facing this term?
Term Two is here and schools across the country are faced with four unique challenges: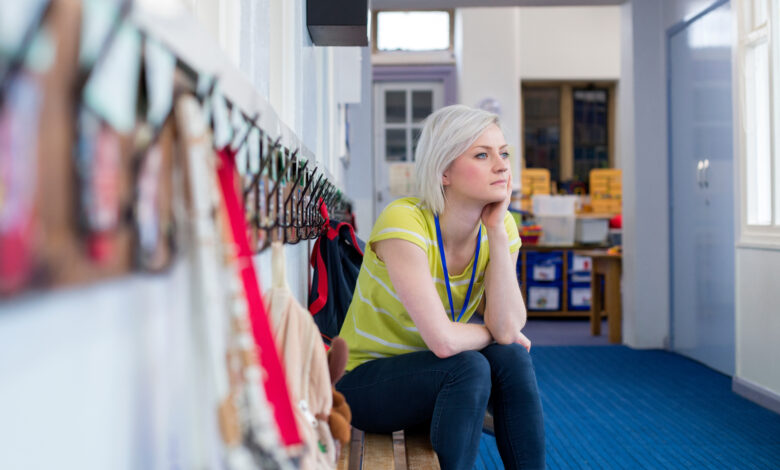 NAPLAN following extraordinary 2020 cancellation
In a nationwide survey conducted by online tutoring firm, Cluey Learning, almost half of all parents (49 per cent) believe their child's teacher is stressed about NAPLAN testing to a degree. Additionally, more than one third (38 per cent) feel standardised testing is an unfair pressure on teachers.
After the extraordinary cancellation of NAPLAN in 2020, the results from 2021 – the year of the virtual classroom – were released last month. For the first time, data can be compared between similar schools.
Despite predictions, analysis showed that remote learning did not result in any statistically significant fall in literacy or numeracy last year, something schools will be keen to continue when students log back on in early May.
ELECTION
There's no doubt that the pandemic has changed the face of school fundraising. Over the last two years, schools – and suppliers – have had to pivot to online options, reduced capacity events and short-notice cancellations.
The federal election on Saturday May 21st will be the first major national event that is traditionally associated with school fundraising, and Fundraising Whisperer founder, Mandy Weidmann, believes that 'the traditional democracy sausage is likely to become a thing of the past.'
This prediction is supported by what happened in Western Australia during their 2021 state election which saw postal vote applications more than double on previous years, reducing the number of voters at booths and spelling the end to many schools' traditional democracy sausage and cake stall fundraisers.
Mandy recommends to schools considering a BBQ or cake stall to look up the number of voters who attended the booth in previous years, factor in a reduction, and then decide if the numbers are worth proceeding with.
COVID
COVID restrictions have eased across most of the country, even though experts predict that the virus will remain in schools for the remainder of the year.
Compared to this time last term – when around 76% of children aged 12-15 had had two doses of a Covid-19 vaccine and only 24% of children aged 5-12 had had a single dose – now more than 80% of children aged 12-15 have had two doses, while more than 35% of children aged 5-12 are fully vaccinated.
Contact tracing in schools is a thing of the past, asymptomatic close contacts can stay at school and masks are no longer required by staff or students in schools in NSW, Victoria, Queensland, NT, WA, and ACT. Tasmania and South Australia are yet to announce their decision as of writing. 
FLU SEASON
Thanks to closed international borders and lockdowns, 2021 saw the lowest-ever incidence of flu in Australia. In 2019 there were over 313,000 recorded flu cases. In 2020 there were still more than 20,000 cases but last year, across the nation, there were less than 500.
What does this mean for 2022?
With the reopening of the international borders as well as schools, experts are predicting a resurgence in flu cases. While there is concern that without widespread incidence over the past two seasons we may be more susceptible to a severe outbreak this year, this can be countered by increased awareness of social distancing and personal hygiene, and the fact that the flu virus has had little chance to mutate in recent years.
References: