Events
How to make Mothers' Day more inclusive for students
Since the mid-1900s, the make-up of families has shifted radically in Australia.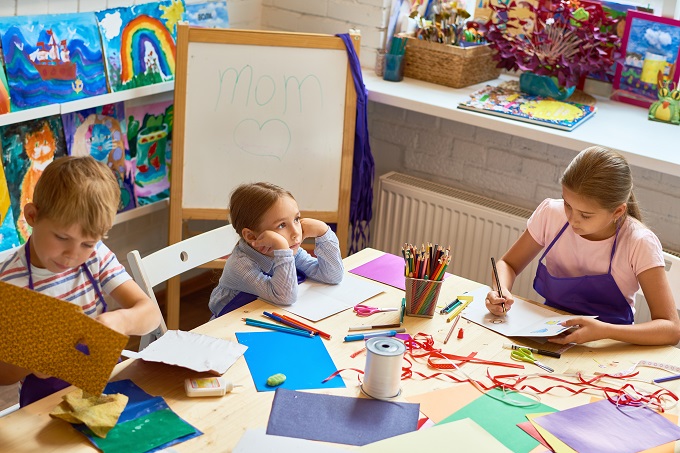 More than 20% of families with children under 15 are single-parent families, with over 10% of all households in Australia headed by a single parent.
Same-sex households are becoming more common (almost half a percent), and more than 12% of these households live with their children.
Children live with their grandparents, step-parents and other blended arrangements. Children may be dealing with the loss of a parent from death or incarceration.  During separation, one household becomes two. Children may have a transgender parent and Indigenous households can incorporate complex kinship arrangements.
There is no longer a clear definition of 'family', and the boundaries are constantly changing.
Yet each year, particularly in primary school, it is common to talk about families as though they are homogenous, as well as celebrate gender-specific days such as Mothers' Day and Fathers' Day,
With any event or celebration that involves families, while the default position should be to never assume that all students have both a mother and a father, neither should it be a reason to avoid these celebrations altogether, simply to avoid potentially offending someone.
Mothers' Day this year falls on Sunday May 8th and there are some simple ways to make it more inclusive in the classroom.
For younger students, talk about family types. There are many fantastic picture books that celebrate different families. Follow the children's lead with the language they use to describe their family.
If making cards, don't provide pre-printed poems that refer to Mum or Dad, but allow children to choose which adult they wish to celebrate.
Avoid gender-specific images or gifts such as high-heels or lipsticks for Mum or a briefcase or tie for Dad.
Offer alternative colour options as well as the traditional pink and blue.
If holding an event at school, ensure the language and imagery on invitations and signs is welcoming and inclusive of other adult carers.
Acknowledging differences, and allowing students to feel seen and included is the most powerful way to celebrate family.
---
References