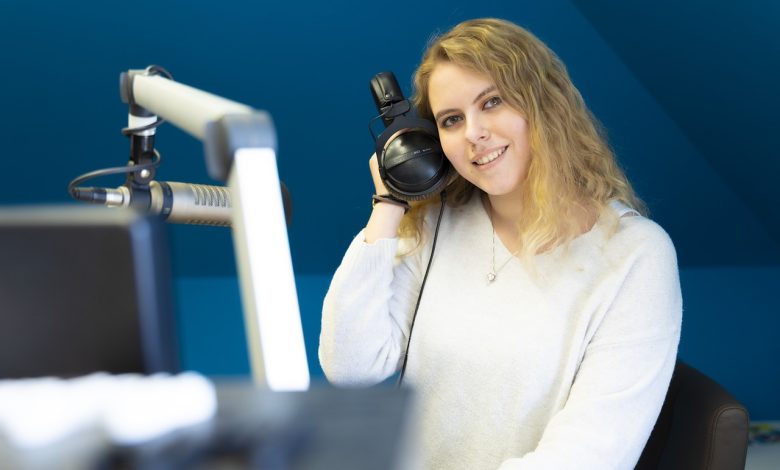 At a time when technology is often presented as a trojan horse, bringing with it a raft of evils that snare our youth, it's refreshing to hear an alternative story. A partnership between Saint John's Regional College in Dandenong and Majellan Media has created a series of free podcasts called 'Chatter Matters', highlighting the voices of students and their views on a range of topics that resonate with young people today.
Read the Term 3 edition of School News HERE
St John's College Principal Tim Hogan is enthusiastic about the project and the fresh take on weighty topics. "It's incredibly rewarding to see our students engaging with such important issues. Their insights are profound, and I'm immensely proud that St John's Regional College is a part of this innovative initiative. These podcasts are not only a testament to the quality of our students but also highlights the importance of student voice in any community."
David Ahern is a former radio and newspaper journalist who is now the editor of The Majellan magazine, which has been in print since the late 1940s. He is the host of Majellan Media's Figuring Out Family podcast, and was quick to come on board when Majellan Media CEO Tony Biviano suggested that the next podcast should involve young people. The concept is simple: "Let's talk to students about the issues that concern them and look at ways of tackling these problems."
A new resource for teaching
The podcasts explore subjects such as bullying, challenging stereotypes, positive thinking, academic stress, addiction, judgment, social media challenges, and nurturing friendships.
The series is tailored for classroom and small group use and can serve as a valuable tool for teachers, counsellors or parents. Intended to promote meaningful dialogue and reflection on topics young people need to talk about, each podcast is accompanied by free, downloadable worksheets.
"The podcasts come with worksheets that can inform further discussion amongst teachers and students in the classroom," explains Ahern." The podcasts are deliberately kept to around 15 minutes so issues can be discussed in more depth. They will also be beneficial to parents who might like to discuss these issues with their children at home." 
But while the podcast is a valuable resource for teachers, it's also proven to be a powerful tool for the students themselves. "The insights and advice they share are amazing," says Biviano. "This is a new experience for them, and it's been a joy to see their development."
The students are central to the process, both in what topics are chosen and the direction of the discussion. "Before each podcast we asked the students what they would like to talk about," explains Ahern.
"The students were integral to the podcasts, so it was important they chose the themes. While a Catholic school was chosen, the issues affecting young people today are not confined to any particular faith or non-faith school. Issues like bullying, challenging stereotypes and academic stress affect all young people, irrespective of where they are being schooled. These are societal issues that we believe will interest all students and schools." David Ahern
Currently nine Chatter Matters podcasts have been released and it is hoped there will be more in 2024. "I believe Chatter Matters will be a tremendous resource for schools across the country, stimulating further discussions among young people, particularly in an era when mental health issues are increasingly prevalent," says Tony Biviano
The podcasts can be accessed at https://majellan.media/chatter-matters/ on Spotify as well as Apple and other podcast outlets. Worksheets are available from https://majellan.media/chatter-matters/