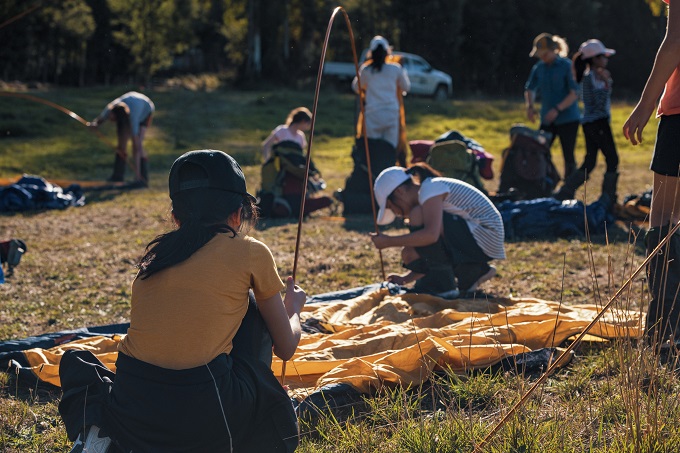 Finding the right outdoor education program is a task that's as nuanced and important as your students.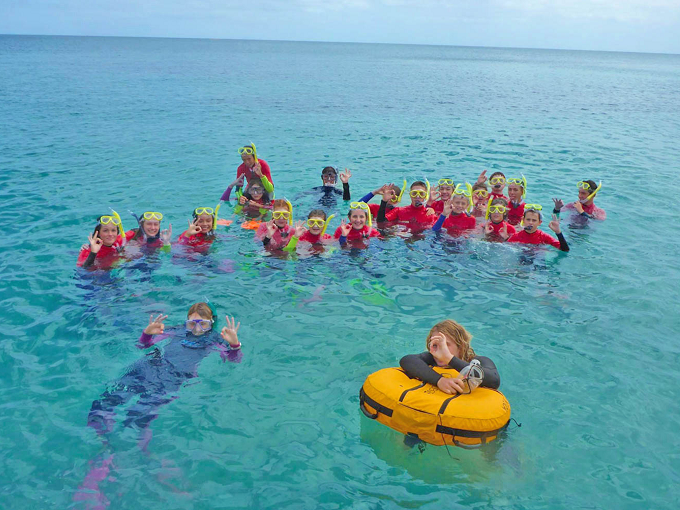 Over the years, educational research has shown the importance of outdoor education for learners of all ages. A long-term UK study penned by Sally Kendall and John Rodger in 2015 followed 60 schools over seven years. It found there were significantly positive impacts on learning and wellbeing for students who took part in programmed outdoor education experiences like camping, school exchanges and constructed partnerships with outdoor education providers.  Results from focus groups in the study also showed significant relationship building between peers and also between teachers and students.
"Seventy-one percent of secondary students felt that," according to the study, "their teachers had a better understanding of how they liked to learn best" as a result of residential experiences like camping.  The report read: "Given that only 56 percent of students felt that this was the case prior to the residential this can be seen as an important finding."
For this reason, class teachers should consider collaborating in on the planning and design process for their school's outdoor education program. It should complement and enhance your overall curriculum; building stronger bonds with learners will help you to facilitate their learning.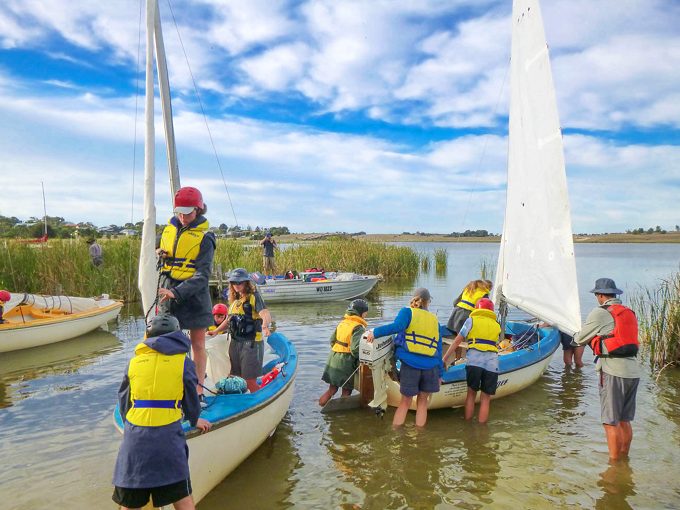 Moving the classroom outdoors promotes engagement, builds confidence, teamwork and creates connections. Allowing students to explore a new environment, applying what they have learned in the classroom to a real-world problem or scenario is critical. It teaches students that there is purpose to what they are doing in school and gives them the confidence to know they are equipped for the big wide world and already have more skills than they realise to offer their community as a problem-solver. 
The Outdoor Education Group's National Head of Curriculum, Brendon Fogarty explained how schools can lead student-centric learning.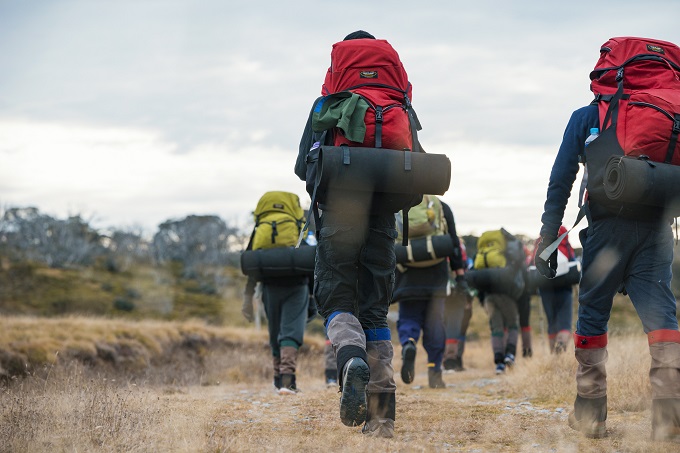 Educational outcomes must be the main focus of each program. With a clear rationale behind each element that comprises the program curriculum, the creation of an educational overlay and matrix across an outdoor education program allows for sustained positive outcomes. A key consideration in program design includes links to the school's strategic priorities. In particular, creating engaged and resilient students; providing a learning experience rather than a recreational experience; creating an innovative and integrated learning experience. 
A contextualised approach: rather than being the foci of outdoor education, the activities and locations are tools for delivering real educational outcomes. Current educational trends highlight the need for school curricula to not only focus on the pursuit of academic success but hone in on skills that encourage lifelong learning. In particular, those skills that build upon personal competencies and character qualities. Often these skills are referred to as real world skills that help students grow and thrive. They include problem-solving, leadership, critical thinking and teamwork.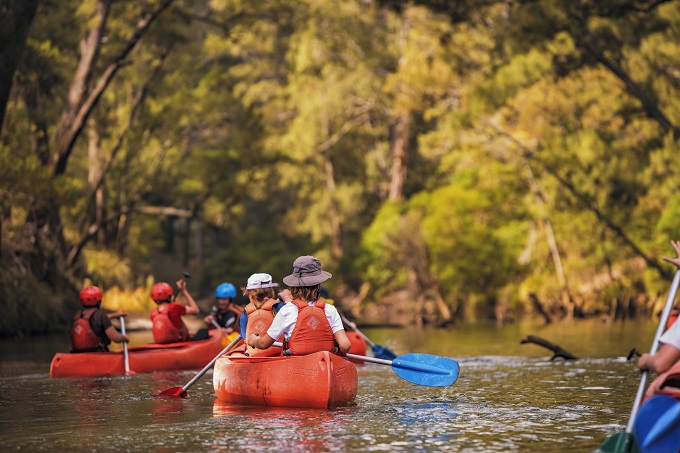 Programs now focus on wellbeing, enabling students to develop a profound respect for themselves, each other and the natural environment. Students are challenged to explore their strengths and weaknesses; building upon their capacity for resilience, taking responsibility for themselves, managing their emotions and behaviours. They actively engage with their immediate community and bond with peers and significant adults.
Schools also place greater importance on the collection, analysis and interpretation of information about students to inform teaching and learning outcomes. Designing programs that incorporate wellbeing concepts, mental toughness measurement tools and character-building in wilderness settings, can change mindsets and develop transferrable skills. 
Wilderness Escape General Manager Luke Duncan shared advice for schools looking to diversify their outdoor education offering.
There is a current trend towards unstructured nature play and healthy risk taking for younger primary students. The lack of physical literacy and risk awareness amongst today's youth has inspired the resurrection of children getting out into nature to get dirty, climb trees and explore outdoor environments without set guidelines and structure.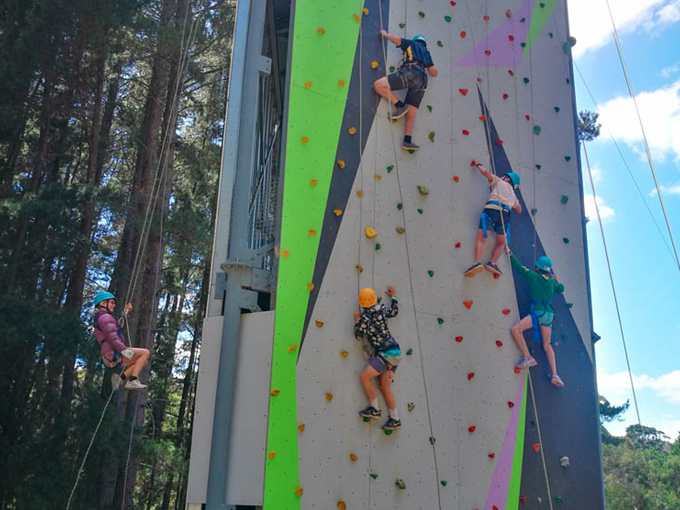 At a middle school level, the outdoor education program of tomorrow involves the incorporation of digital technologies within the learning environment. The move from orienteering with maps and compasses to geocaching with GPS coordinates is an example of this. It helps promote engagement with the 'digital native' community whilst still achieving similar outcomes. Orientation programs at the start of the school year are always popular as activities have a strong emphasis on team work, communication, leadership and breaking down social barriers.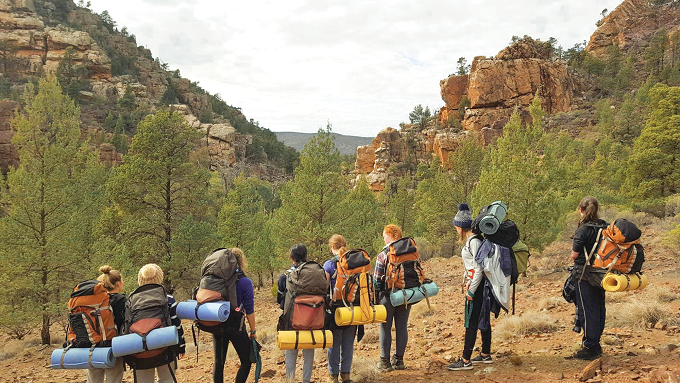 With extensive research being done on the mental health benefits of outdoor education, there are more outdoor education program designs that focus on positive psychology and wellness.   The sense of achievement that students face when they overcome challenges through outdoor education helps increase positive emotion, which in turn can increase self-concept, self-confidence and the ability to cope with adversity.
If outdoor education and year level camping become part of the school culture, the entire community takes ownership. If school leadership does not have 'buy in' then parents may struggle to see the value in a camp experience. Schools need to make the experience a compulsory part of the curriculum, not an optional extra-curricular activity.