News
Administration
Flexible spaces for flexible minds: Resource furniture
We visit Scotch College and find out how furniture choices helped to create space for collaboration, flexibility and wellbeing.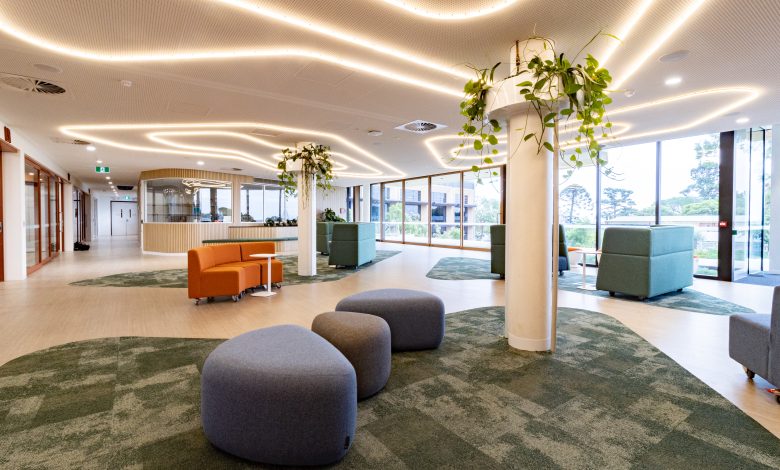 Trent Driver, Principal at Scotch College Adelaide, believes there are four drivers of effective learning, and together, they shape the tone, feel and rigour of any experience in a school. They are the deliberate work of a teacher, the students' engagement, the idea or concept itself, and the physical environment in which it all takes place.
Read the Term 3 edition of School News HERE
"Flexibility of mind and flexibility of thinking can't come from static set ups; student agency can't come from an environment where students have no control of the space," Mr Driver said.
It was this approach and way of thinking that framed the design and development of a new wellbeing and sports centre at Scotch College: Purruna, Spencer Newton Centre. Challenging the traditional classroom set up, Purruna offers space to learn and then think flexibly, nourish the body and mind, and support students to become active global citizens.
Community consultation made it clear that the College's sporting facilities needed updating. The College Council and Leadership Team decided that any building project to address this need had to be more than just a pool and a gym. The two-storey building comprises classrooms, consulting rooms, two indoor courts, fitness suites, a swimming centre, café and communal spaces. Purruna is designed to enhance the wellbeing of all year groups.
The building was designed by architects Hames Sharley, with furniture solutions provided by Resource Furniture. Hames Sharley Associate Director Yaara Plaves said the architects have worked with Resource in the past and have been impressed by the quality of the products, and the service.
"We chose Resource Furniture because they are local manufacturers that align with our vision for the development. A group of teachers, students and staff from Scotch College visited the Resource Furniture showroom, where everyone got to experience the furniture in action and decide what works best for them," Mr Plaves said.
"We came with ideas of what we wanted and worked together to agree on selections. Resource helped to facilitate the process and make sure everyone was involved and represented."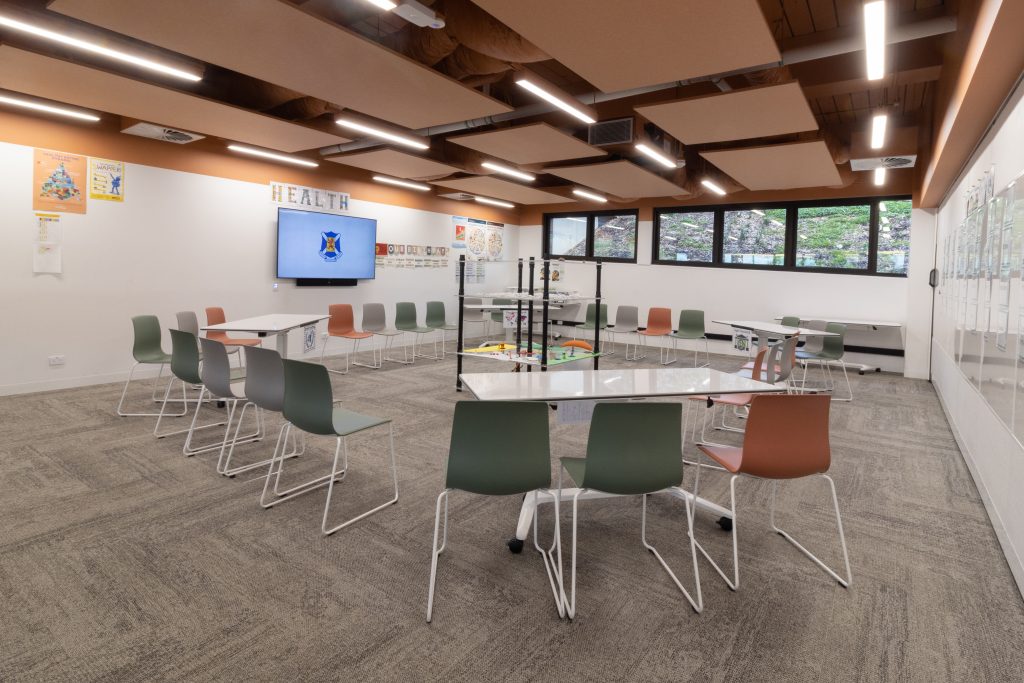 Emma Gillings from Resource Furniture said the team collaborated with the interior designers to come up with furniture choices that were appropriate for the spaces and their intended use. Throughout the project, a commitment to sustainability and renewable resources was championed.
"The architects were very clear that they were favouring locally manufactured product and sustainably made furniture," Ms Gillings said. "Our Edge Plus High Back seating is Resource Furniture designed and locally manufactured in South Australia, so we put this forward as an option.
"We redesigned this product slightly to accommodate the requirement to make the furniture mobile, so the sled bases were replaced by castors and the seat base made deeper to keep the height of the overall seat."
In selecting furniture, Scotch College kept both the user and the use in mind. "In Purruna we are conscious that the median user of our furniture is a fifteen-year-old.  That demands a robustness and quality in a product to ensure its longevity in a school, and we are conscious that the way furniture is ultimately used will evolve from the use cases we imagined in design phases," Mr Driver said.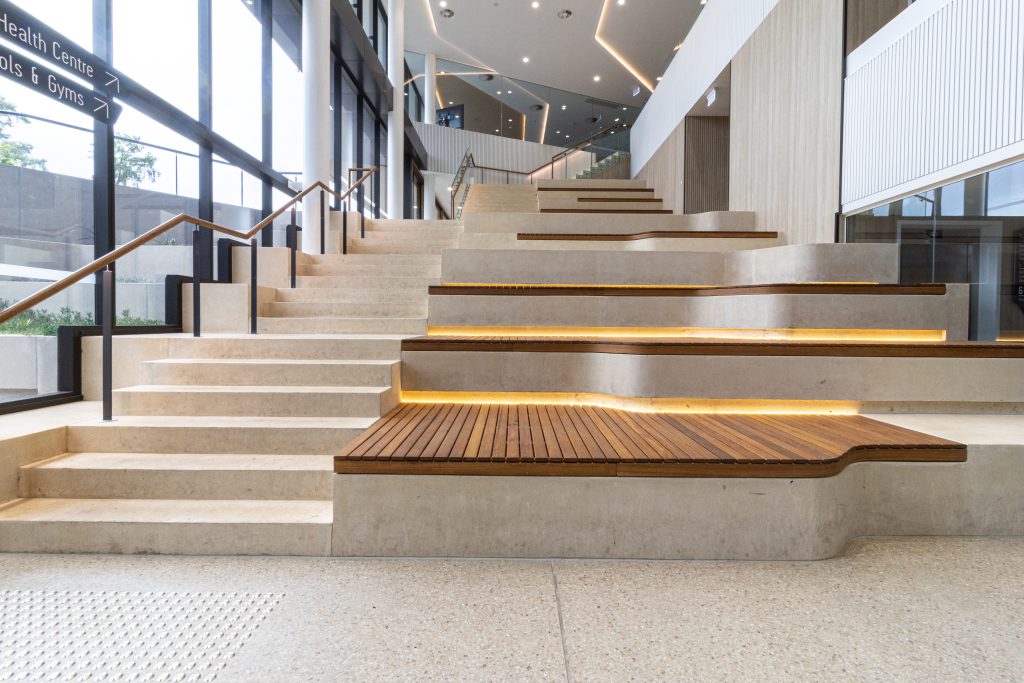 "Students can configure spaces in ways we did not anticipate, and our range of furniture in the building is serving that successfully.
"I am intrigued that the learning spaces in the building are the first choices for students in study periods where they are looking for somewhere to work independently or collaboratively – that speaks volumes to me as to how the building is driving learning. 
"Purruna is a wellbeing centre at its core, and the blend of formal and informal interactions between staff and students is central to its impact.  These interactions are wellbeing programs in practice, they are where a difference is made, and the environment that enables them is core to their success."