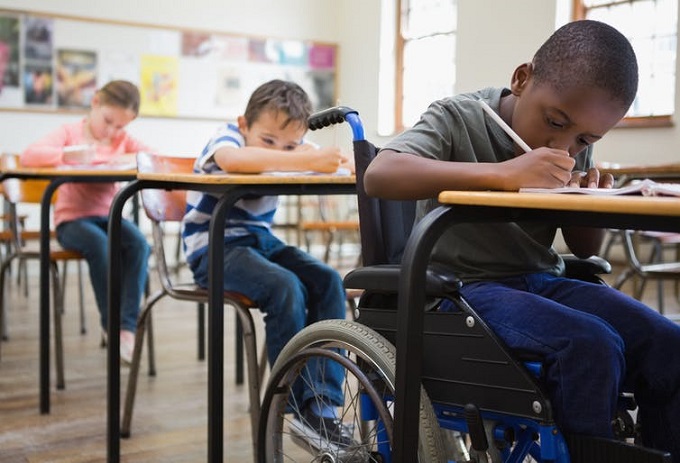 Systemic educational neglect and its devastating consequences were laid bare recently at the disability royal commission, which is examining violence, abuse, neglect and exploitation of people with disability.
At Public Hearing 7, focused on "barriers to accessing a safe, quality and inclusive school education and life course impacts", the commission received submissions and heard raw and compelling oral testimony from young people and their families who described experiences of exclusion, violence and neglect.
Collectively, their testimony painted a sobering picture of how the education system continues to fail many people with disability.
Direct-experience witnesses described the restrictions that schools place on the attendance and learning of students with disability, despite these being inconsistent with Australia's Disability Discrimination Act 1992 and Disability Standards for Education 2005, and resulting clear educational neglect.
For example, the parents of Sam*, a student on the autism spectrum, outlined that the recommendations for reasonable adjustments that were provided by his kindergarten, and requested by his parents and medical specialist, were disregarded by the primary school principal, who selected ineffective disciplinary responses instead.
This resulted in Sam experiencing heightened anxiety during his foundational year, and running from class during these episodes. In response, the school sought to limit his attendance at school each day to the hours in which his teacher aide was employed, and requested that he stay at home on Wednesdays.
Sam was also suspended for 20 days at the age of five, and again at the age of six. Cumulatively, this meant Sam missed almost half of his first two years of school. His parents ultimately decided to home-school him, as the school's disciplinary approach contributed to behavioural escalations and disengagement at school.
Another example of practices inconsistent with legislation was the refusal by schools to provide access to school enrolment for students with disability, or to vital adjustments to ensure students are able to learn, resulting in educational neglect and ultimately educational failure.
For example, the parents of Jack*, a young person with a diagnosis of Tourette's Syndrome, were told that the school would not provide any adjustments, as his diagnosis did not fall into any of the six disability categories that attracted targeted funding in Queensland, even though he is entitled to these under federal legislation.
This meant Jack did not receive the adjustments he is legally entitled to, and that were required to assist him to learn. As a result, he fell further and further behind his peers.
The school also often applied a disciplinary response to Jack's behaviour, punishing him for not repressing his tics, which his mother described as "like asking a child not to sneeze".
Jack's parents described how he was punished for vocalising and for rocking on his chair, being "dragged by the ear" on one occasion to the school principal. His desperate parents tried to find other schools to take him, but these enrolment applications were rejected, with schools informing his parents that "we don't take students like Jack".
Traumatised by his experiences, Jack ultimately developed anxiety and agoraphobia, and exited the school system at the age of 13, with nothing more than a Grade 4 education, and unable to do little more than write his own name.
Maria Scharnke (above), a current high-school student with a diagnosis of autism spectrum disorder, described how dependent the provision of appropriate support was on the attitude of teachers and principals. After attending several schools where she was deemed "naughty", she finally attended one school that provided her with appropriate and supportive adjustments. However, all that changed with the appointment of a new principal who withdrew those supports.
The commission also heard from academics, including myself, who outlined what research shows about the benefits of inclusive education, the barriers to achieving it, and provided recommendations for reform. My evidence, provided in a written statement as well as a two-hour examination, detailed evidence of the benefits of providing an inclusive education to all children, both with and without disability, as well as how the system could be transformed to achieve this.
Collectively, the expert witnesses outlined that the systemic educational neglect of young people with disability has been documented within national and state government reviews of schooling in Australia over the past five decades, and continues to this day.
Although the scale of the problem is well-known, it continues due (in no small part) to the gaps in policy and funding, and the enormous discretionary power handed to schools and principals regarding how they meet their obligations to students with disability, as evidenced in the case studies above.
We know how a genuine transformation to inclusive education can be achieved, and we have examples from overseas where it has been put in place. Change in this country is achievable and long overdue.
The tip of the iceberg
The stories shared by parents and students of exclusion and neglect in education are the tip of the iceberg. Behind each of their personal stories lies a cast of many children who have had similar experiences, and who have ultimately left the school system unprepared for further study or work, and isolated from society.
These young people and their parents who have spoken at the disability royal commission have put a human face to the systemic educational neglect in Australian schools.
Too often, practices such as limiting attendance and denying reasonable adjustments results in educational failure for students with disability. Too many are ultimately unable to learn at school, and do not receive the benefits of an education that is supposed to prepare them for a fulfilling and purposeful place in life after school and within their communities.
This is a standard that as a country we have accepted for too long. The disability royal commission provides the opportunity to finally address these persistent issues.
It offers the promise of achieving real and lasting change to ensure all Australian students can receive a quality inclusive education, as is their right, and to realise the dream of a fairer and more equitable society for all.
Make a submission to the disability royal commission. 
* Names have been changed

This article was first published on Monash Lens. Read the original article
Author: Dr Kate De Bruin, Senior lecturer, Educational Psychology and Inclusive Education, Monash University