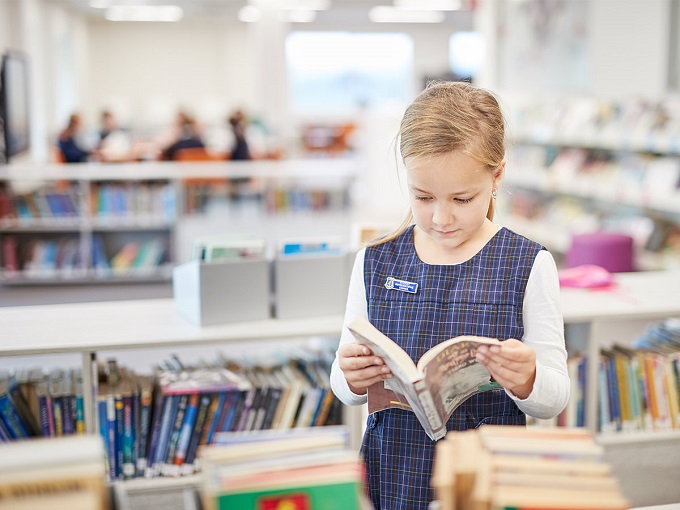 On Thursday, September 19, public schools across NSW will pause to join a nationwide program encouraging reading.
Best-selling children's author Matt Stanton will broadcast live to primary school children across the country from the Sydney Opera House with students from two Sydney schools, Darlington and Fort Street public schools, in the audience. Schools can visit the Sydney Opera House website to register for the livestream of this event.
Stanton's author talk is among more than 140 events happening across the country involving more than 50 authors.
Department Secretary Mark Scott said Australian Reading Hour and other activities such as the Premier's Reading Challenge and Book Week helped young people discover the joy of reading and could contribute to improved literacy.
"Grab a book and make a special time to just relax and read," Mr Scott said. "Reading can take you into different worlds."
Families are encouraged to join the national program at home and read a bedtime story. Studies show that reading a bedtime story six days a week can give kids almost a year's head start when they start school. Reading has also been shown to develop empathy, promote critical thinking and help children find a sense of self.
Special edition books by Stanton, The Wiggles, Mick Elliott, and Sally Rippon will be released as part of the program. A limited edition run of Karen Manbulloo's Moli det bigibigi (Molly the Pig) will also be printed. The bilingual book is written in English and Kriol, an Aboriginal language spoken in northern Australia. The books will each sell for $2.99.
Australian Reading Hour is a collaboration between libraries, publishers, bookstores and authors across Australia supported by the NSW Department of Education.
Visit the Australian Reading Hour website to get involved.