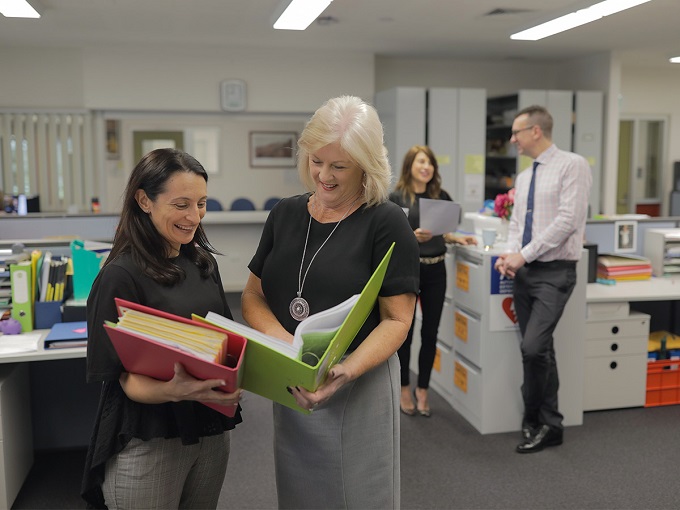 This week, NSW public schools are acknowledging the dedicated workers who assist in the day-to-day running our schools.
School Administrative and Support Staff Recognition Week is an annual event to say thanks to SAS staff who include:
Aboriginal education officers
farm assistants
general assistants
school administrative managers
school administrative officers
school learning support officers.
Department of Education Secretary Mark Scott thanked the staff who support more than 810,000 public school students.
"Our SAS staff are often the first people parents and students see when they come to a school and that first welcoming impression is incredibly important," Mr Scott said.
"They are vital to the day-to-day running of schools and are of tremendous support to teachers and students."
The roles played by SAS staff in schools are varied and complex, from providing first aid care and processing enrolments and finances, to ensuring science labs, libraries and playgrounds are ready for use.
At Cabramatta High School, in Sydney's south-west, more than 30 SAS staff aid student learning.
"Teachers rely on the SAS staff to organise equipment, purchase and prepare class materials and help students in classrooms understand the lesson," Cabramatta High School Principal Beth Godwin said.
"The high quality of this support translates directly into high quality student outcomes.
"It is often teachers that get the accolades for student success. It is really the partnership between teachers and administration staff that creates an environment to ensure success."