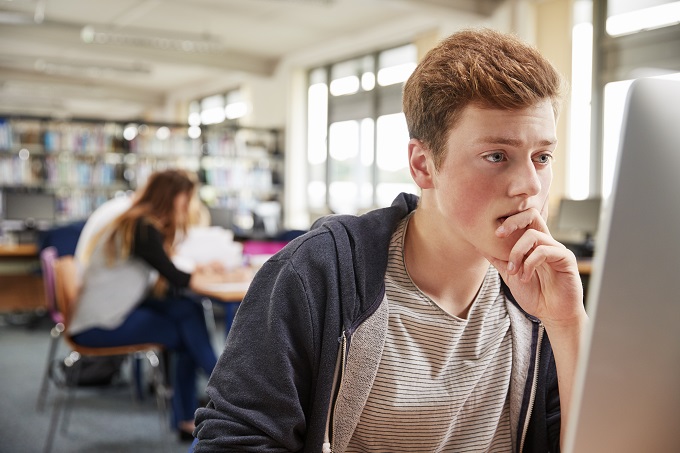 In light of COAG's meeting in Cairns last week, Prime Minister Scott Morrison has announced that he wants to raise the status of Vocational Education and Training.
"TAFE education is as good as Uni", he has told The Australian.
By 2023, Australia will need approximately one million more workers (5.36 million) with certificate two, three or four qualifications than it will those with bachelor degrees or higher (4.42 million). (Source: Department of Jobs and Small Business)
National Skills Week spokesman Brian Wexham says a skills crisis is at hand with critical skills shortages in many sectors, ranging from infrastructure to health care, cyber security to tourism and defence, however traineeship and apprenticeship numbers have fallen to a 10-year low.
The number of people completing a training course has fallen by 43.5 per cent compare to five years ago while the National Centre for Vocational Education Research showed the number of people starting traineeships and apprenticeships fell by 3.7 per cent in 2018.
National Skills Week is being held from 26 August – 1 September.
The number of people completing a training course has fallen by 43.5 per cent compare to five years ago while the National Centre for Vocational Education Research showed the number of people starting traineeships and apprenticeships fell by 3.7 per cent in 2018.
National Skills Week to highlight career opportunities
National Skills Week runs with the objective of stimulating the minds of parents, students and Australians looking for work generally about the career opportunities and jobs growth Australia is forecast to experience. 
Research over the past ten years has consistently highlighted that VET is not perceived as a first choice career pathway for many Australians, and the general community are not aware of the many potential benefits VET can offer its participants. 
Among young people, there has generally been a low preference for the VET sector and consequently there is strong need for students to know more in order to understand what VET offers and to see it as a viable and beneficial study option leading to successful careers.
"But it is not just about traditional trades.  Horticulture, beauty therapists, retail, IT are not trades but there are skills shortages.  Aviation technicians and airline pilots are not trades but skilled workers. It is about Vocational Education and Training and highlighting that skills and trades can set you up for life," he said.
"There are literally thousands of job opportunities for school leavers, mature age workers, mothers returning to the workforce or long term unemployed, who undertake a career pathway through vocational education and training.
"Soft or transferable skills are continually cited by employers as part of the necessary tools to forge a successful career," he added.
Growth and skills shortage industries: aviation, health care, defence, tourism, cyber security, IT, agriculture
An aviation report recently released by Australian Industry Standards forecast 240,000 new commercial pilots will be required in the next 20 years to meet the growing demand of aviation travel which is forecast to double with the greatest demand being in our region ie Asia Pacific region.  It also cites that the Sydney Western Airport due to open in 2026 will create another 28,000 jobs.
Airbus has announced it requires another 240,000 technicians and maintenance workers globally over the next 15 years to just keep planes in the sky.
Health Care and Social Assistance is the largest and fastest growing industry in Australia and is projected to have the strongest employment growth of any industry over the five years to May 2022, supported by the implementation of the National Disability Insurance Scheme and Australia's ageing population.
By the year 2060, Australians aged 65 and over will account for one quarter of the population, one in six Australians aged 75 or more, and the 'very old' (over 80 years of age) will also become more numerous.
These statistics indicate that there will be increased demands on the residential aged care workforce in the future and associated labour shortages given the consequent increases in demand for personal care worker services. Moreover, personal care workers (PCWs) are reportedly older than the average age of workers in other fields, further exacerbating these problems.
The top five occupations in this industry are registered nurses, aged and disabled carers, child carers, nursing support and personal care workers and receptionists.
Health Workforce Australia estimates that there will be a shortage of over 100,000 nurses by 2025 while an additional 10,000 more jobs are needed in childcare.
"In tourism, 1.3m Chinese visited Australia last year. Tourists from the US are also forecast to increase 57 per cent over the next five years," Mr Wexham said.
"Skills shortages in hospitality and tourism include chefs, hospitality staff, hotel porters, reception staff, tour operators, conferences and events.
"There are also key industry opportunities such as the Australian Defence force is investing in $200 billion securing our nation and strengthening our economy which will require an estimated 20,000 workers to build.
A shortage in Australia's cyber security workforce may already be costing the nation more than $400 million in lost revenue and wages, according to the analysis prepared by AustCyber – the Australian Cyber Security Growth Network.
AustCyber issued the first annual update to its Cyber Security Sector Competitiveness Plan. The initial SCP was released in April 2017. The plan is intended to act as a blueprint to help strengthen the local information security sector.
The updated SCP reveals that today the local infosec sector is already short some 2300 workers and Australia is expected to need up to 17,600 additional cyber security workers by 2026.
"When you look at the jobs growth predicted in vocational skill areas such as healthcare, tourism, hospitality as well as biotech and cyber security, agriculture and IT, it is a highly compelling argument for both parents, students but also anyone looking to re-train or upskill, to carefully consider vocational skill areas when assessing career options," he said.
VET is vitally important to securing a strong and prosperous future for our nation.  Skills and training are central to our economic growth, our business productivity and creating more jobs.
Mr Wexham added, "we encourage all careers advisors and parents with primary or high school age children to get involved in this year's National Skills Week and learn all there is to know about Skills Based Careers and Training options".