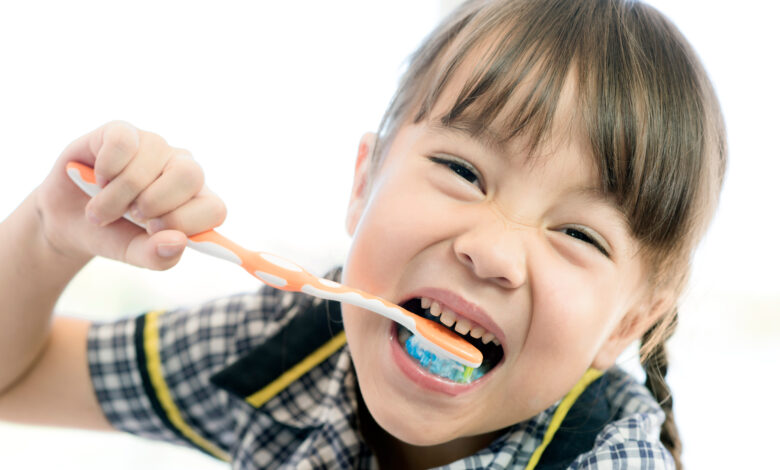 Australian school students will go head-to-head in a national recycling competition to divert thousands of toothbrushes and toothpaste tubes from landfill.
Now in its fourth year, the Colgate Community Garden Challenge engages schools around the nation, supporting their efforts to become more sustainable. In 2020 alone, over 82,000 pieces of oral care waste were diverted by 230 schools.
In 2022, Colgate and Chemist Warehouse are donating over $33,000 worth of prizes, including seven community garden sets made using recycled materials.
From this week, all pre, primary, intermediate, special and secondary schools in Australia are invited to register, collect and ship all their oral care waste to TerraCycle who will then turn it into new products. 
Three of the recycled community garden sets will be awarded to the schools that accrue the most Garden Points via collecting and online votes. Another four will be allocated via a random draw,  to any school that sends in at least one eligible shipment during the competition period. This ensures that every school, large or small, has a chance to win.
The prize packages include two garden beds, a bench, a planter box made with recycled oral care waste as well as a bug hotel, Plantastic book, a $100 Bunnings Warehouse gift voucher and a $100 Australian seed voucher.
 Besides showing how recycled materials can be a sustainable alternative to virgin plastic, Colgate, Chemist Warehouse and TerraCycle hope the prizes will encourage collective action from the community.
Colgate Palmolive Vice President and General Manager of South Pacific, Simon Petersen, said the competition is benefiting the environment and making sustainable habits second nature to the next generation.
"We're excited to once again give schools across Australia the opportunity to bring interactive learning about sustainability into the classroom through the Colgate Community Garden Challenge.
"Not only are we teaching young Australians about the importance of recycling, our prizes made using recycled dental care products allow them to see their waste go circular."
Jean Bailliard, General Manager of TerraCycle Australia, said the competition is not only helping the planet, but is also providing new learning opportunities for teachers and students about sustainability.
"To date, more than one million 'non-recyclable' items – toothbrushes, toothpaste tubes and floss containers – have been diverted from landfill thanks to our recycling program with Colgate. 
"Now in its fourth year, the Community Garden Challenge has engaged thousands of schools across the country to think differently about their waste and take action for the environment."
To join the competition, schools can visit:
https://www.terracycle.com/en-AU/brigades/colgategarden-au
 log in o
r create  an account and then join the Colgate Community Garden Challenge:
The Recycling Program
The Colgate Community Garden Challenge is part of the broader Oral Care Recycling Program sponsored by Colgate. Accepted in this program are any brand of post-consumed toothpaste tubes and caps, toothbrushes  (including electric toothbrush heads)and packaging, toothbrush and toothpaste tube outer packaging and floss containers. Since its launch in 2014, the Oral Care Recycling Program has enabled Australians to divert one million pieces of oral care waste from landfill and raise over $100,000 in donations and prizes for schools and charities. To find out how to get involved in the program head to www.terracycle.com/en-AU/oral-care-brigade to sign up to recycle oral care waste from home or in your community.