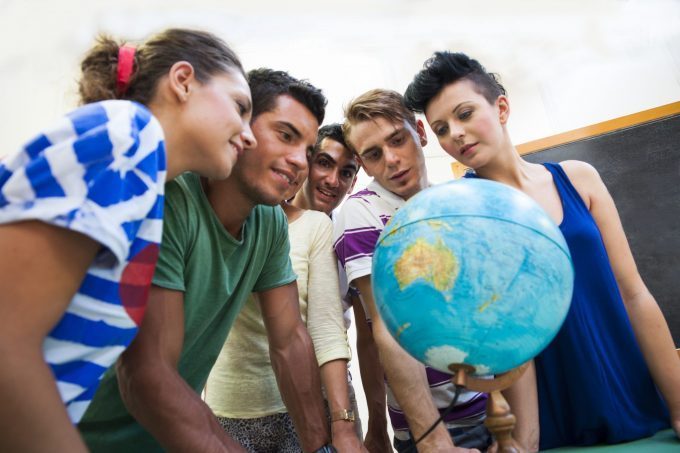 The federal government is celebrating the number of international students taking advantage of Australia's education system which has broken through the half-a-million mark for 2018, according to new statistics.
Minister for Education and Training Simon Birmingham said for the first time this early in the year, the data showed international student numbers had grown 12 per cent to 509,610 in the year to February 2018, on top of a 54 per cent increase over the previous five years since the Coalition Government came to power in 2013.
"International education is going from strength to strength," Minister Birmingham said.
 "We've already seen more than 509,000 international students from over 190 countries flock to our shores this year. We're on track to continue our record-breaking run of growth in international education.
 "The broad diversity in the countries where we're seeing the biggest increases in enrolments – like Nepal (54%), Colombia (29%), Brazil (27%), India (17%) and China (16%) – highlights the work of the Turnbull Government's National Strategy for International Education to ensure we're supporting connections across the globe and in different regions.
 "We are thankful that so many international students choose to enhance their knowledge and skills in Australia, providing a richer and more diverse experience for both Australian students and other international students.  
 "International education is vital to the people-to-people links and knowledge sharing between Australia and the rest of the world.
 "The sector also supports around 130,000 local jobs through tourism, retail and hospitality and recent data from the Australian Bureau of Statistics has shown the value of international education jumped 22 per cent from 2016 to $32.2 billion last year.
 "The Turnbull Government understands the social and economic value of international education across every part of the system from schools to ELICOS to higher education. We won't make the same mistakes as the previous Labor Government with their erratic changes to student visas that took years for our international education sector to recover.
 "We'll continue to work promote the value of our education system to the rest of the world, and the 2017 Hobsons International Student Survey highlighted Australia as the safest, most welcoming and best value-for-money country for international students.
 "Australia is uniquely positioned to meet the demands of an increasingly competitive international education market.
 "Students know we have some of the best education institutions in the world, they know how much we value the diversity of experiences and views they bring with them, and they know the quality of living and opportunities here are second to none."
 The February 2018 international student data is available at www.internationaleducation.gov.au as well as a new research snapshot on the relationship between enrolments and student visa grants.