News
Industry voices
Teacher's Desk
From troubled teen to teacher
When Ken Barwick was in Year 7, he told his teacher his goal was to one day return to Bathurst High School as the principal.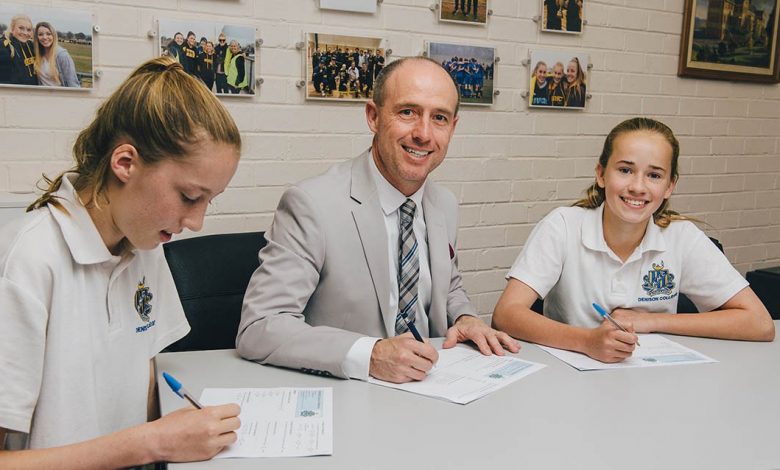 It must have seemed a lofty ambition for a boy from a poor background who fled his home aged 11 due to domestic violence, but today Ken Barwick is in his fourth year in the role.
After running away from home as a child, Mr Barwick spent a lot of time on the streets and moving from house to house.   
It was at the local police boys club where Ken gained an appreciation for the comfort, support and hope that people in the right positions can provide to kids who don't have this at home.   
"My whole world changed when my dad walked out on our family when I was only seven," Mr Barwick said.   
"Although I didn't grow up in a supportive household, I was very fortunate to come across people who actually cared and who supported me through those difficult years."  
For Mr Barwick, those people included local police officers, his long-term soccer coach and a few of his high school teachers.    
"The role of the educator has been vital in my life," Mr Barwick said.   
"I started playing soccer when I was 11 and my coach Joe Judge – a university lecturer and former high school teacher – turned a troubled boy … into a kid who trained so hard and eventually played representative soccer over many years.   
"And then in high school, it was my mathematics teacher who realised my potential even when I didn't.  
"This unlocked the confidence I needed to eventually study mathematics at university and become a mathematics teacher."  
In 1992 a personal tragedy highlighted just how fortunate he was to have been given the chance for a better life.   
"I was working as a teacher at Lithgow High School when I heard my younger brother had taken his own life," Mr Barwick said.   
"I realised how lucky I had been to come across people in my early years that gave me a chance, so I made a promise to myself that I would use my role as a teacher to make sure all kids were given the opportunity to succeed. 
"Educators have the potential to ignite a spark, unlock or wake up something in a child that can change their life forever and make them realise they can achieve anything." 
Mr Barwick acknowledged his staff, who are equally committed to building positive experiences for their students, and paid tribute to the parents and the extremely supportive community in Bathurst. 
"At Bathurst High we are committed to building productive and collaborative partnerships with community groups which add value to the lives of our students, such as our strong connection with our local Police Citizens Youth Club," Mr Barwick said.  
"By engaging and empowering students and their families in a number of successful wellbeing strategies and resilience programs we have, we can provide each of our students with the chance to succeed they all deserve.  
"And that's what's so great about public education – it gives kids from any background the chance to realise their potential."  
Although Ken experienced bullying in high school as a result of his low socioeconomic situation, he loved his time as a student at Bathurst High School. 
"Bathurst High School was the safest place for me growing up, and despite the bullying it was more fun to be at school than at home," Mr Barwick said.  
"Helping rural students who live in isolated homes was always built into my future, so I chose to systematically work in and around the central west, always with the aim to end up back at the school that gave me so much. 
"I love this place. It felt like coming home. The history, the graduates, the current students and future students all combine to make this the most wonderful school," he said.  
Returning to Bathurst High School in 2017 was made even more special for Mr Barwick as his three children – Campbell, Emily and McKenzie – were students at the school. 
"I needed their approval to fulfil my childhood dream and they were just as excited to have their dad as the principal," Mr Barwick said.  
"I am the first former student of Bathurst High School to become the school's principal and I intend to stay here for many years until I make a difference for all our students. 
"I want every student to look fondly on their time at Bathurst High and will work tirelessly to ensure every student leaves our school with a creative skillset, positive outlook and the confidence to succeed in the future," he said.  
Ken Barwick attended Bathurst Public School from 1974 to 1978, West Bathurst Public School between 1979 and 1981 and then Bathurst High School from 1982 to 1987, where he was the vice-captain.  Following university, he was a public high school teacher, head teacher and deputy principal for seven years in each role before becoming the principal of Oberon High School and then Bathurst High School.