News
External Learning
Experiences make learning outcomes unforgettable
Jenny Murphy investigates how the immersive nature of educational tours improve learning outcomes for students, and help them retain information.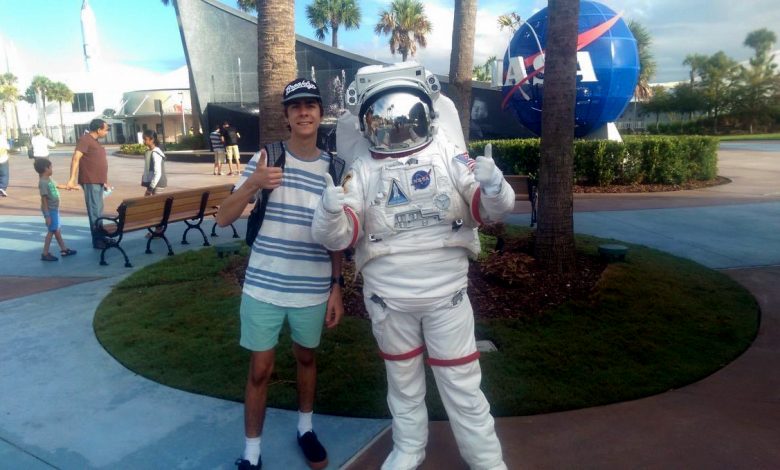 Do you know how easy it is to forget things you learn? Within a month, you will likely forget 80 percent of everything you read in this issue of School News.
You may also forget this… The Ebbinghaus 'forgetting curve' theory, which argues that as we are learning we are also doing a lot of forgetting.
Read the Term 3 edition of School News HERE
However, if we use all our senses to absorb information, we are more likely to retrieve that information when we need it. It is with this framework that we can demonstrate the effectiveness of experiential learning methods in cementing new information. Hands on experience stimulates more of our sensory processes, maximising our ability to learn and retain information.
Experiential learning can be offered inside or outside a classroom environment. Education theorist and Professor of Organizational Behaviour, David Kolb, points out that the purpose of experiential learning is to take what the individual has studied in a classroom and enhance that knowledge by giving them opportunities to do and see those principles in action.
Providing extraordinary learning experiences away from a classroom should create life-changing learning moments for your students and open their eyes to a world of possibilities. But, remember, it takes significant research, planning, and experimentation to identify experiences that deliver the most concrete learning outcomes for students.
Latitude Group Travel specialises in designing custom educational tours and are pioneers in experiential learning-based tours. The company's General Manager, Felicity Irwin, said that schools need to prioritise curriculum-linked experiential learning activities to deepen learning and actively engage students.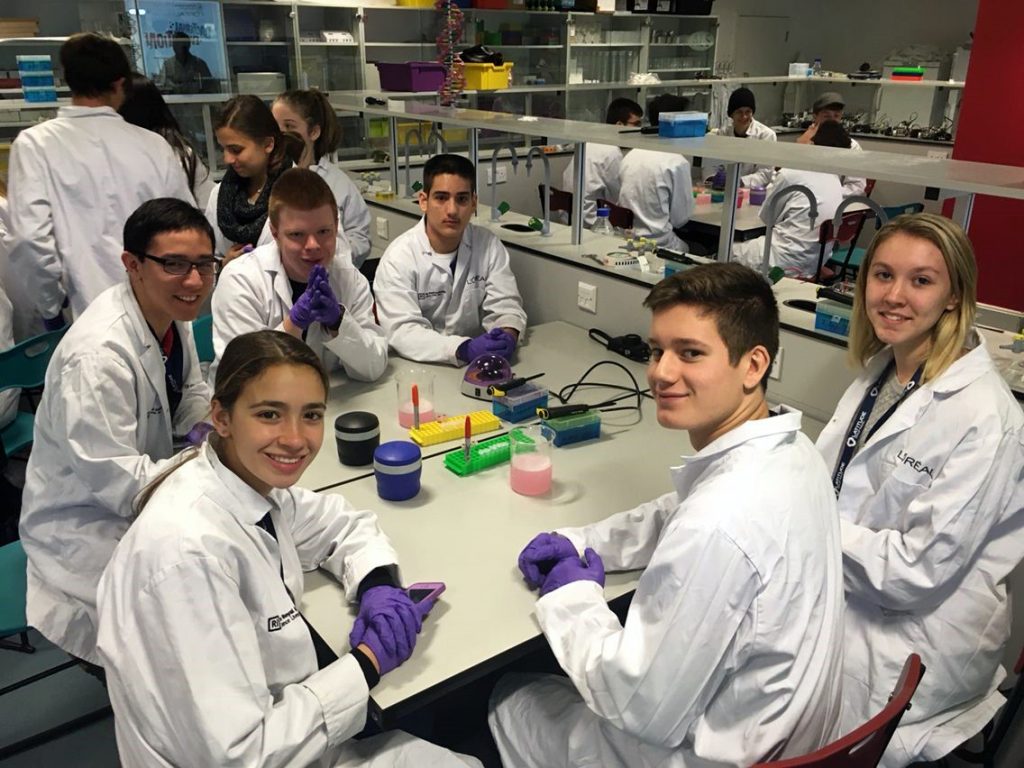 "Successful delivery of teaching goals and outcomes can only happen by collaborating with teachers to comprehensively understand the curriculum they wish to deliver to support their classroom learning. A safety-first approach, working together to determine desired student outcomes and then identifying relevant experiences will maximise learning opportunities and this has been the case since we initially partnered with Ravenswood School for Girls in 2014 for their first of many customised STEM tours."
This partnership ignited potential, passion and purpose for the students at Sydney's Ravenswood School for Girls, one of Australia's leading independent girls' schools. It offers holistic education with a strong academic focus and a personalised approach to student learning and wellbeing.
Wanting to provide deeper, future-focussed STEM learning opportunities, the school reached out to Latitude Group Travel to collaborate on a bespoke experiential tour for students.
The innovative, custom designed, curriculum-linked STEM tour that resulted, links to the sciences, technology/ICT, engineering, and mathematics curricula and develops or identifies specific, curriculum-linked, experiential learning activities to engage students in active learning.
Danielle Cavill, TAS Coordinator for Ravenswood, said: "I chose to use Latitude Group Travel for our educational STEM tour for Year 8 to 11 students because their communication is clear, easy to read and understand, thorough and exceptionally well researched. Latitude Group Travel has also been wonderfully professional in all communications with parents and students."
Danielle said the STEM tour has allowed school staff to "learn alongside the students and work with them to extend their learning".
Detailing the support staff receive from Latitude Group Travel, Danielle said: "They work with our curriculum and organise everything from preparation with risk assessments, parent communication, bookings, itinerary, contract, insurance, PowerPoint presentations at information evenings, to 24/7 support throughout the trip and a movie and photo poster after the tour."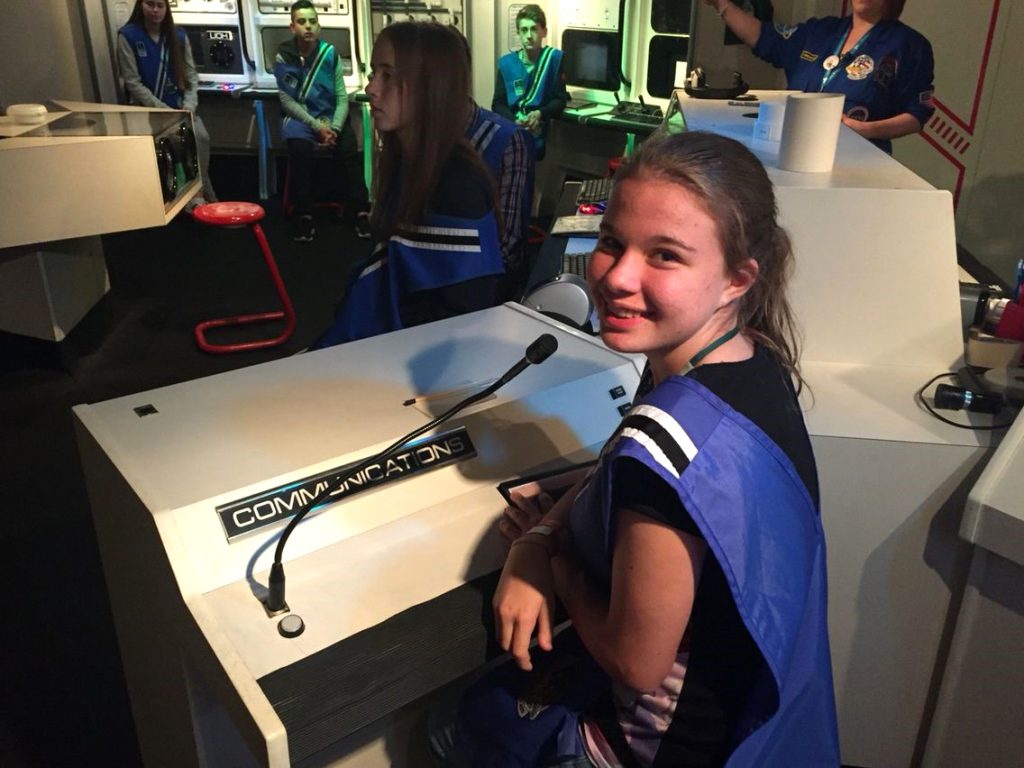 Developing a unique tour specifically for Ravenswood students has developed their confidence to travel and sparked inquiry to learn. Danielle noted: "They have also evoked many STEM conversations and provided many outstanding learning opportunities. Staff who had previously organised tours have commented that these experiential learning experiences are now stress free and they are reassured that Latitude Group Travel have the know-how to organise and provide safe and outstanding tours for students while also fully supporting staff."
Danielle offers some tips for other schools who would like to develop some experiential learning activities and outcomes.
She said: "Choose areas of interest you would like the tour to focus on that you know will connect and excite the students and start the conversation early so parents/carers can prepare for the tour.
"Don't have an educational tour so specific that it excludes students or makes students think they aren't 'smart' enough to participate.
"Choose staff who are interested in the subject matter as this helps to extend the students' learning and enable them to access more from the tour."