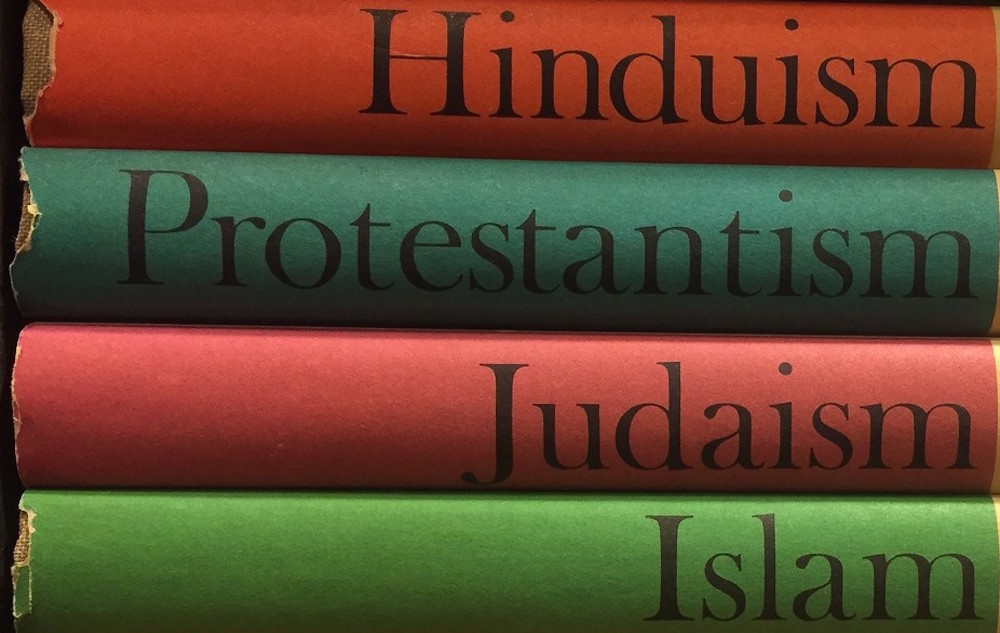 The role and place of religion in state schools has hit national headlines again in recent weeks. In Queensland, controversy has arisen over a proposed policy to restrict proselytising by students. And the New South Wales government's religious education program, in which students not taking part in the classes pick up litter or do colouring in, has come under renewed criticism.
Religion forms part of state schooling via specific religious instruction referred to as special religious education (SRE) or special religious instruction (SRI), the National School Chaplaincy Program (NSCP), and general religious instruction.
The last of these forms part of a student's general cultural education, and rarely causes controversy. But the first two have been the source of intense debate.
States differ in approach
All states and territories currently provide some form of SRI or SRE in their education acts. However, the way in which the religious instruction is offered varies from state to state.
For example, Western Australia and NSW operate an opt-out system, while Victoriaoperates an opt-in system. In the first system it is presumed students will attend religious instruction class, while in the second the presumption is reversed.
The availability of diverse options for SRI and SRE classes also varies.
Western Australia has only three providers: YouthCARE, WA Baha'i Centre of Learning, and a Catholic SRE program. By contrast, the NSW Department of Education lists 110 authorised providers including Jewish, Islamic, Hindu, Buddhist, Sikh, Vedic and Baha'i – although the majority of providers are Christian.
The Victorian and NSW systems provide the greatest contrast. In Victoria special religious instruction can only be offered outside of normal class hours (such as before or after school or during lunchtimes). In NSW, SRE classes are conducted during normal class times and schools are to ensure that:
… no academic instruction or formal school activities occur during time set aside for SRE/SEE.
Special Education in Ethics (SEE) classes are offered in some schools for students who opt out of the SRE program. However, ethics classes are currently not available in all schools.
A Howard government initiative
The National School Chaplaincy Program (NSCP) is another source of controversy.
The program was first introduced in 2007 under the Howard government. It involves the federal government funding the provision of chaplaincy services in both state and non-government schools. While chaplains already operated in state schools, the NSCP dramatically increased their number.
In 2012 and again in 2014, Queensland man Ron Williams challenged the constitutional validity of the NSCP in the High Court. In both cases the court found that the method used to fund the program was unconstitutional. However, the religious aspects of the NSCP did not breach the Constitution.
The federal government remedied the funding deficiencies with the program by funding the program via the states. Today the program operates in more than 3,000 schools nationwide, with funding secured until 2018.
While some have called for an end to religious programs such as SRE and SRI and the NSCPin state schools, a better way forward would be to standardise and restructure these programs by:
operating all SRI/SRE programs nationwide on an opt-in basis, which would ensure children whose parents do not wish them to attend the classes do not accidentally end up taking part;

enhancing their provision by providing schools, students and parents with meaningful choices in the provision of SRI/SRE and chaplaincy programs;

ensuring that a range of religious options are available to students wishing to take SRI/SRE along with chaplains from diverse religious backgrounds, which is important in Australia's multi-faith society; and

offering students who do not take part in SRE/SRI meaningful alternatives. The NSW ethics classes are a good start, but need to be made available to more students.
Quality curriculum and training
A major challenge of the SRI/SRE programs is that they are predominantly delivered by volunteers. As a result, the quality and appropriateness of the material delivered can vary significantly between providers.
Recently in NSW, the pastor of an approved SRE provider was reported as describing the Quran as "a virus", and Islam as "culturally incompatible with Western Christian values".
In approving SRE/SRI providers, state education departments must ensure each provider not only has an appropriate curriculum but also provides adequate training for its volunteers.
As Australia's religious demographics continue to change in the coming years and decades the place of religion in state school education will continue to be controversial.
Rather than responding with kneejerk reactions to controversial incidents state education departments, SRE/SRI providers and chaplaincy providers must evolve their programs to keep up with the needs of all state school children – both the religious and non-religious.

This piece was written by Renae Barker, Lecturer in Law, University of Western Australia. The article was originally published on The Conversation.